At Warrior East, LBT Inc showed a new maritime friendly update to the Ridgeline Ruck that was featured at SHOT Show this past year.
The pack has a removable lid which can be used in its own right and incorporates a zippered opening at the bottom. The Ridgelind is constructed from a combination of HANK along with mesh or 4-way stretch softshell material for pockets. These materials don't absorb a lot of water, as the pack is intended for maritime use.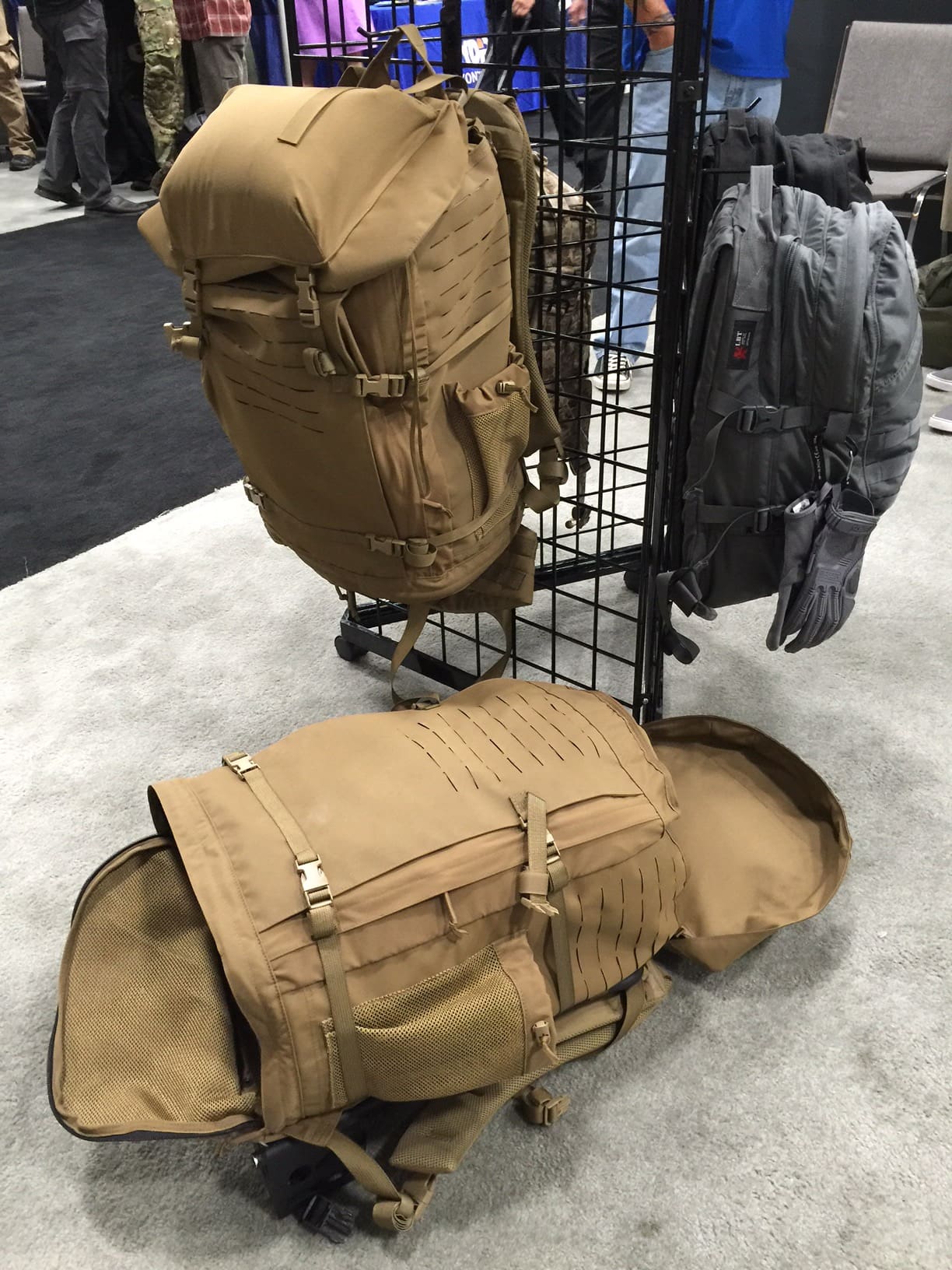 The pack is adaptable to the ALICE frame or LBT's proprietary RSS (ruck suspension system) which is based on their CAS (comfort armor suspension) to alleviate stress on the shoulders by transferring most of the weight to the hip belt.
The photo below gives you a little detail on how the padded suspension system works. It's adjustable for height.
Tags: LBT Inc