Twenty years of using scoped rifles and two wars of operating as a sniper makes me a firm believer in a first focal plane (FFP), Low Power Varible (LPV) with true one power for optics on a carbine. In my opinion the best setup for engagements from CQB distance to the capability of the caliber is a true one power to four or six power for 5.56mm and eight power for 7.62mm.
Years ago I helped develop the U.S. Optics SR4-C. It has a mil reticle on the first focal plane and a Aimpoint like, daytime visible red dot on the second focal plane (SFP). This is important to note for two reasons;
One, by having the reticle on the FFP- any range estimation done with the reticle will be true no matter what magnification your on. With a reticle on the SFP your ranging has to be done on full magnification to be true. This is huge for lo-vis or urban work where having a laser range finder may not happen, and using less than max magnification is done routinely. Additionally, I teach holds on a mil based reticle almost exclusively and they remain true no matter the magnification with a FFP reticle.
Two, by having the red dot on the SFP, the red dot will remain the same size no matter what magnification your on. With this you can use the red dot on max power for far shots at speed and this makes the LPV able to be used in CQB distance on one power with only a minimal increase in split times or first shots from the ready when individuals first swap over to it from a common red dot sight. Typically, I see nothing more than .15 of a difference compared to a traditional red dot on first shots from the ready and .05 on splits. Next, I'll go over how to get rid of the time differences on first shots and splits compared to red dots.

Kyle Defoor is one of the world's most committed and passionate shooting instructors. Literally growing up with a gun in hand he took his talents into the military where he was combat decorated as a SEAL assaulter and sniper. Kyle helped to create and define modern training while along the way personally teaching thousands of military personal and civilians from around the globe. His shooting prowess led to appearances on multiple TV shows including Shooting Gallery, Tactical Arms, and Tactical Impact, and guest appearances on History Channel. Kyle's outdoor athletic lifestyle includes shooting, ultra running, stand-up paddle surfing and climbing. He is a sponsored athlete of MultiCam and runs his own company, Defoor Proformance Shooting, which offers tactical training, wilderness navigation, TV and film consulting, and motivational speaking.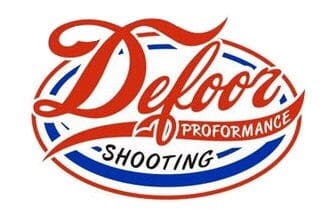 Gunfighter Moment is a weekly feature brought to you by Bravo Company USA. Bravo Company is home of the Gunfighters, and each week they bring us a different trainer to offer some words of wisdom.
Tags: Bravo Company USA, Kyle Defoor