Back in the 80s there were Survivalists and unfortunately, they got a bit of a bad name in the popular press, even being portrayed as villians in more than a few selections of fiction because of their fixation on nuclear conflict and the use of weapons.
The new millennium dawned and with it a new moniker; Prepper. Preppers come in many flavors, including pacifists who work toward sustainable food sources. While Preppers are often looked at as kooks in media, but there's nothing wrong with being able to rely upon yourself, if even only for a few weeks.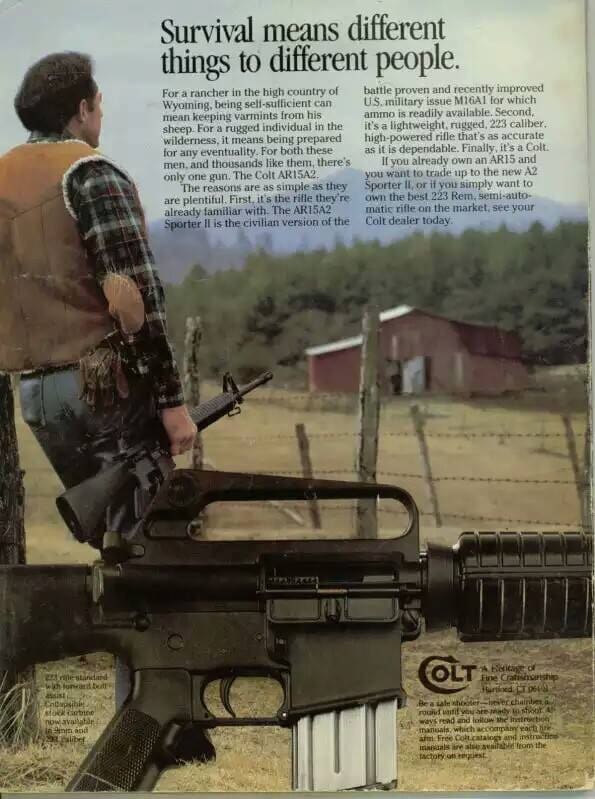 Here are a couple of magazine advertisements aimed at Survivalists.