Knives Made in USA: RUSTICK KNIVES, LLC
INTERVIEW WITH JACK STOTTLEMIRE, RUSTICK KNIVES, LLC SPARTANAT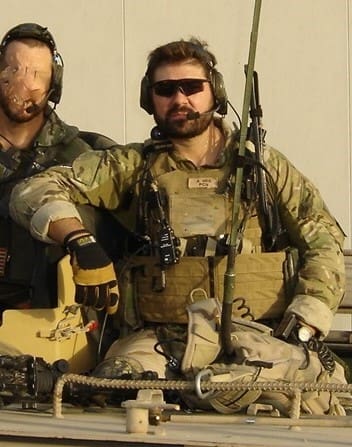 SPARTANAT: What is the idea behind Rustick Knives? What is you motivation?
Jack Stottlemire: As a Craftsman I made Archery equipment (Longbows and Recurves) for 17 years while in the Military. After retiring I picked up knife making and it became an overnight success. The name Rustick comes from my nickname "Rusty" and the "Stick" bows that I used to make. Combine the two and you have Rustick. So when I began knife making I switched the names from Rustick Archery to Rustick Knives.
SPARTANAT: If you had to pick a Rustick knife for military duty: Which would it be and why?
Jack Stottlemire: That's a hard question. I would carry a 6" bladed Kraken and a Ripper Flipper tactical folder. A knife to a Soldier today is a working tool, not a killing instrument like you see in the movies. A knife is used to open meals, ammo cans, cut brush, cut paracord, etc… It must be strong and be able to keep a keen cutting edge. My knives are built to take abuse, keep a cutting edge and to be easily resharpened in the field. In fact, my youngest Son is an Infantryman in the US Army and carries a Kraken and a 4" Utility/Fighter on his kit.
SPARTANAT: What differs Rustick Knives from other tactical knives/brands?
Jack Stottlemire: Every knife that I make is hand ground by me. I do not farm my knives out to a machine shop to do all of the work or have CNC milling machines in my shop to do all of the work. A Rustick Knife is truly a handmade cutting tool. Also every person that is involved with the making of each knife is a Combat Veteran to include my leather maker Donnie Harper of Harp Leather.
SPARTANAT: How did you come into knife making? Which knifemaker/brand inspired you the most?
Jack Stottlemire: I have always made things with my hands. It was natural after serving 30+ years as a Soldier, Marine and Government Contractor to start my own business working with my hands. I apprenticed with Chris Williams of Wilmont Grinders/Knives for about 6 months. Chris said that I was a natual, gave a grinder and told me to go home and make knives. So I did! I love the old bone and antler handled hunting knives that were sold in my hometown outdoor store as a kid. Those are my favorite to make.
SPARTANAT: Which knife did you carry in duty/combat?
Jack Stottlemire: I carried the tried and true Marine Combat Knife (KaBar) for just about my entire time in the Military. For about the last 10 years I also carried a Horrigan Fighter that was handmade and given to me by my dear friend Robert "Bob" Horrigan who was killed in action in Iraq in 2005.
SPARTANAT: Please tell from your own experience, what are the jobs or the main purposes of a tactical knife carried by soldiers in the field today.
Jack Stottlemire: As I stated before, a knife to a modern soldier is a cutting instrument, a prybar, a shovel, a hammer, it is used daily for a myriad of chores. In my opinion daggers and other killing knives are useless on today's battlefield. A Soldier needs a strong cutting tool that can be called upon to complete any task and not fail.
SPARTANAT: Whats the role of Rustick knives and Conflict Forge in helping veterans batteling ptbs (the projects and the mission)?
Jack Stottlemire: I started Conflict Forge with Chris Williams of Wilmont Grinders/Knives. He and I served in combat together and are close friends. We wanted to give back to the Veteran community by making functional art out of steel from our Nation's Battlefields. All monies raised from our artwork goes to benefit Veteran Charities.
Rustick Knives is a one man shop run by Jack Stottlemire. Jack served 26 years as a US Marine, Army Paratrooper and Special Operations Soldier retiring as a Sergeant Major at Fort Bragg, NC. He uses military experience along with 12 combat tours to design what works and is practical in a hard use blade. Each blade is handcrafted over a long process by Jack, 100% Combat Veteran made in the U.S.A.
Website: www.rustickknives.com
Facebook: www.facebook.com/RustickKnives
SPARTANAT: spartanat.com
Tags: Spartanat