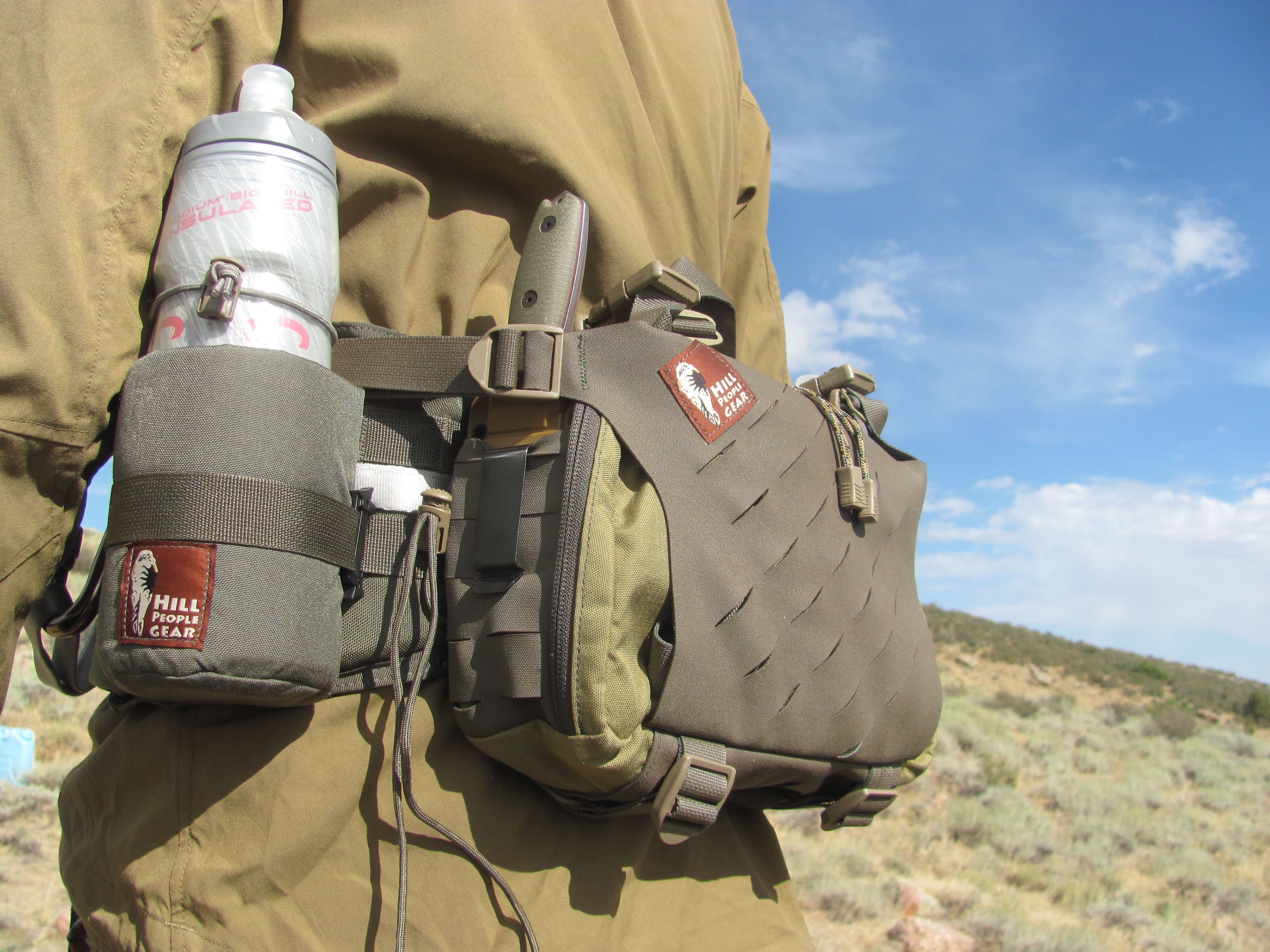 Hill People Gear has answered the requests of customers and persuasive friends with an updated version of the venerable M1956 / M1967 military butt pack. For many in the US, a moldy military surplus M1967 on an alice belt with a couple of canteen pouches (and sheath knife if you were lucky!) was a first field setup and still holds a special place.
Just like the originals, the M2016 Butt Pack can be used as a shoulder bag or mounted on a belt with or without H-Harness. Unlike the original, HPG's new offering is also designed to mount securely on the top of a full sized pack as a floating and compressible top pocket. It comes with a shoulder strap with other carriage options offered separately.
The exterior has 4 different surfaces comprised of FirstSpear's proprietary 6/12 PALS grid fabric. There are both top and bottom compression straps for adding additional items. The interior is accessed via a full panel opening secured with a #10 zipper and additionally protected with side release buckles. Internal organization consists of a full 6/12 velcro / PALS field next to the removable HDPE frame sheet and a mesh zippered pocket opposite that.
I love their videos which not only inform you about the product but also have a travelogue vibe.
The Hill People Gear M2016 Butt Pack will be available in mid-November for $135 in two-tone ranger green / khaki and two tone manatee grey / foliage grey. To be notified when it is available, email [email protected]. Please specify color choice.
Tags: Hill People Gear