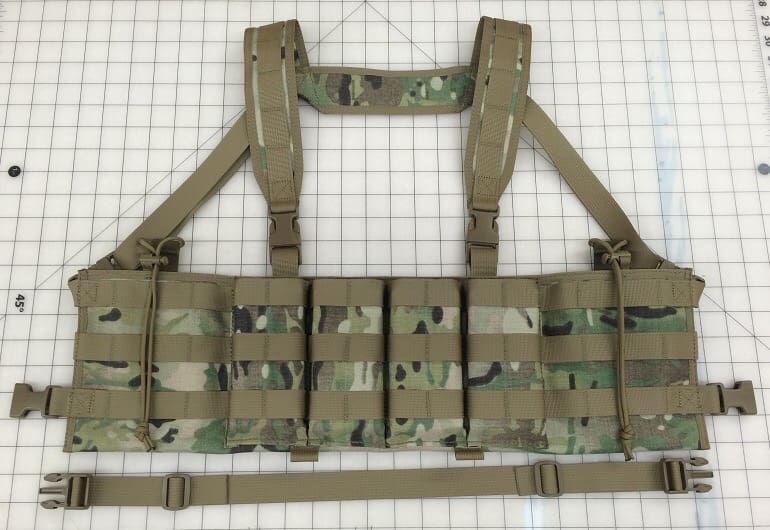 This new rig from Max Velocity Tactical came about after training an SF team at their facility in June (hence the 3X name, which is the team's nickname).
Features:
-Accommodates up to 2 AN/PRC 152 radios, which are often very uncomfortably jammed up under a cummerbund against the ribs. This Team's 18E does not allow radio carriage on the back, which has become pretty common becuase he wants the operator to be able to get at the radio. Don't carry 2 radios? Use the space for extra mags.
-Carries 4 mags in kydex inserts on the front of the body, vice Plate Carriers which often allow only space for 3 mag pouches.
-Ability to attach it to a PC with a PC attachment kit (sold separately), wear it over a PC using the supplied H-Harness, or wear it standalone in 'recce mode.'

-No use of velcro / hook and loop. Even the available admin pouches use a tuck tab method for silent opening and closing.
Offered in MultiCam and Coyote.
Tags: Max Velocity Tactical