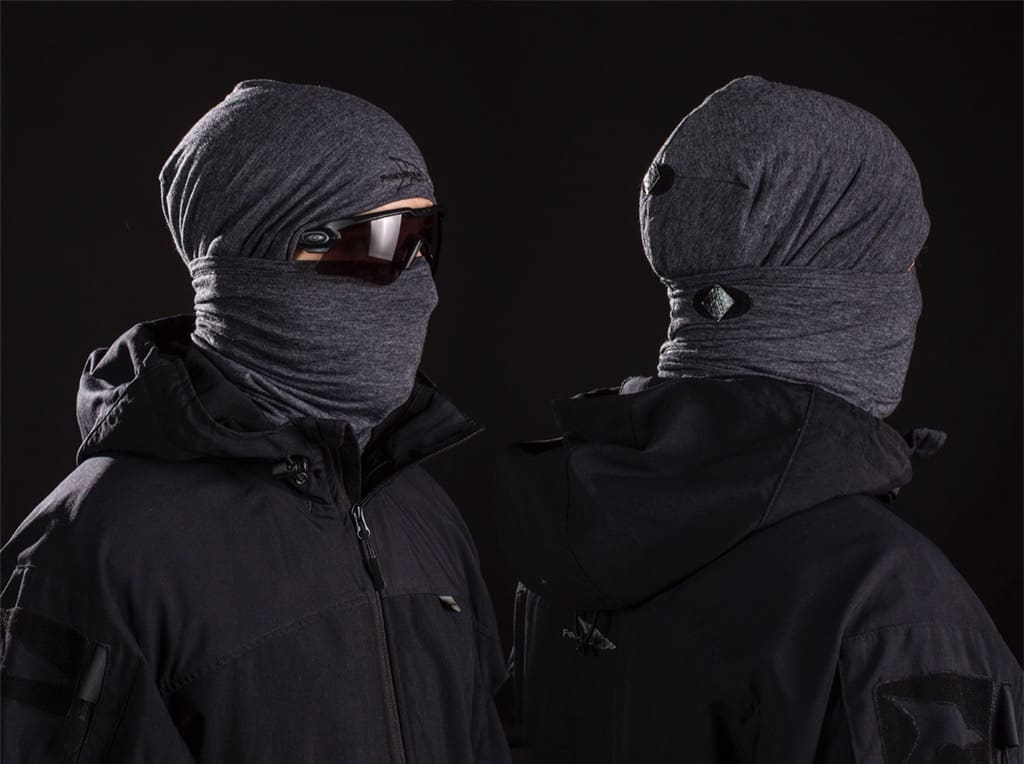 As we recently mentioned, FirstSpear has been hard at work developing an American Wool line. They are calling this new addition to their catalog, FirstSpear ACM – Advanced Clothing Materials.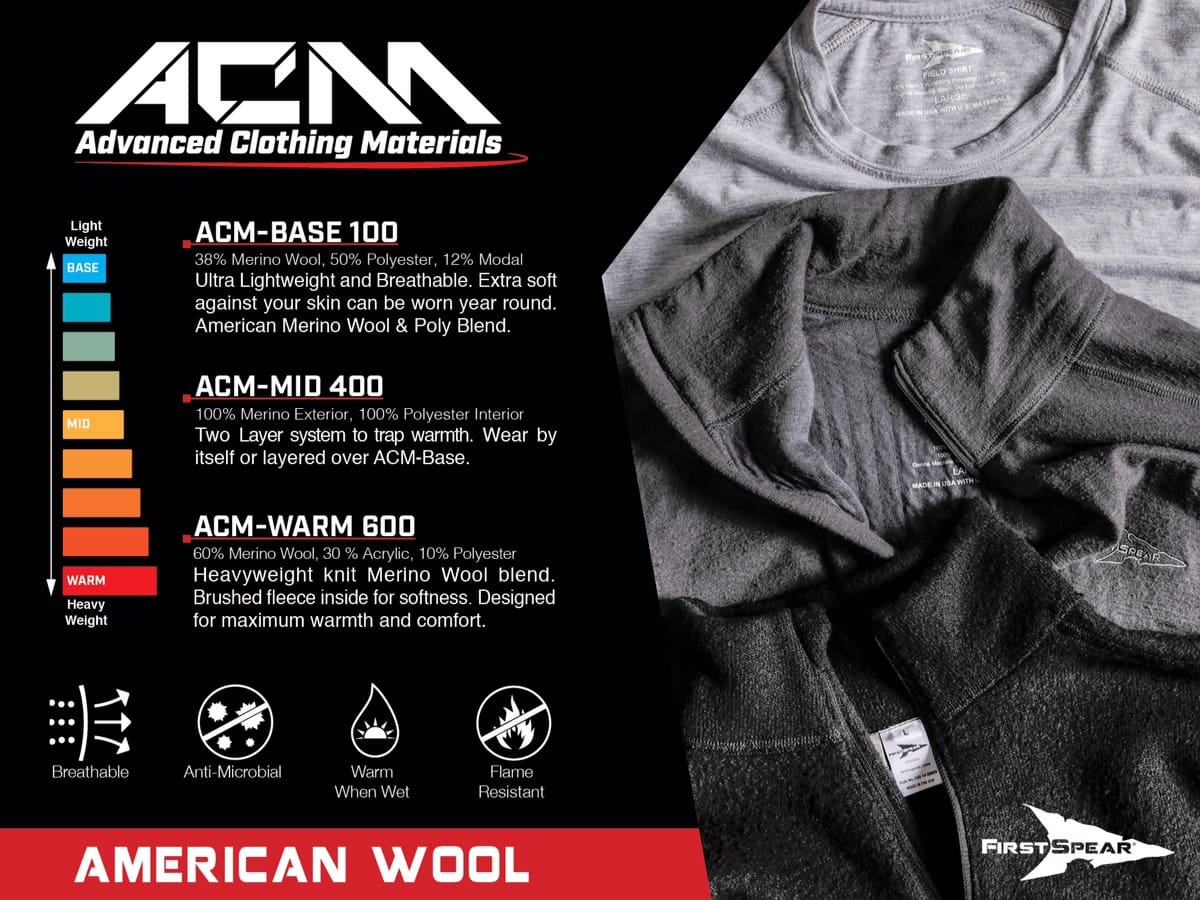 It consists of three different weights which incorporate 100% USA Merino wool. It's harvested from sheep out West and milled into a proprietary blend which capitalizes on Merino's naturally occurring properties, all without the itch. What's more, it's Made in USA, so it's a great option for US military buyers looking for Berry compliant, performance wool.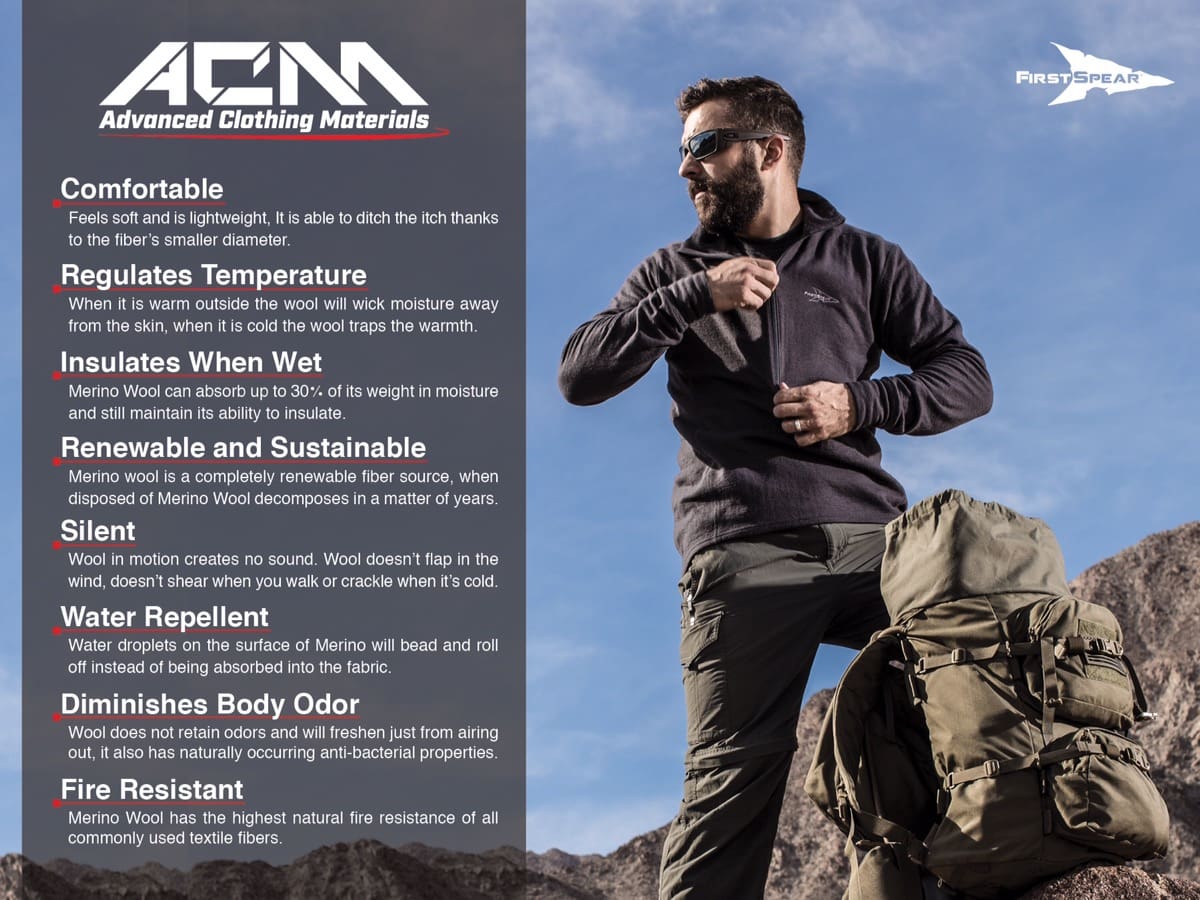 The first items in this series are Beanies and Neckies featuring flat seam construction and low profile pile areas to attach IFF. Made from FirstSpear ACM Base 100, they are offered in four new colors: Sand, Charcoal, Heather Grey, and Commando.
Beanies
Neckies
Even more technical apparel items are coming soon, featuring ACM Base, ACM Mid, and ACM Warm from www.first-spear.com.
Tags: FirstSpear