We, here at SSD received this interesting message from Battle Brothers Trading.
We made some patches a couple of weeks ago during the initial push into western Mosul. We are selling and auctioning these off in order to donate 100% of the proceeds towards medical aid and equipment for civilians currently escaping ISIS on the western front.
We have been going over to Kurdistan and Iraq for the last two years supporting Peshmerga and now recently ISOF in certain capacity. We met and worked together with an organization called "The Academy of Emergency Medicine" on our last couple of trips, assisting them in rendering aid to civilians and soldiers on the battlefield. These guys are the real deal. Based out of the Slovak Republic, they are currently embedded with ISOF and are doing a lot of good on the medical front.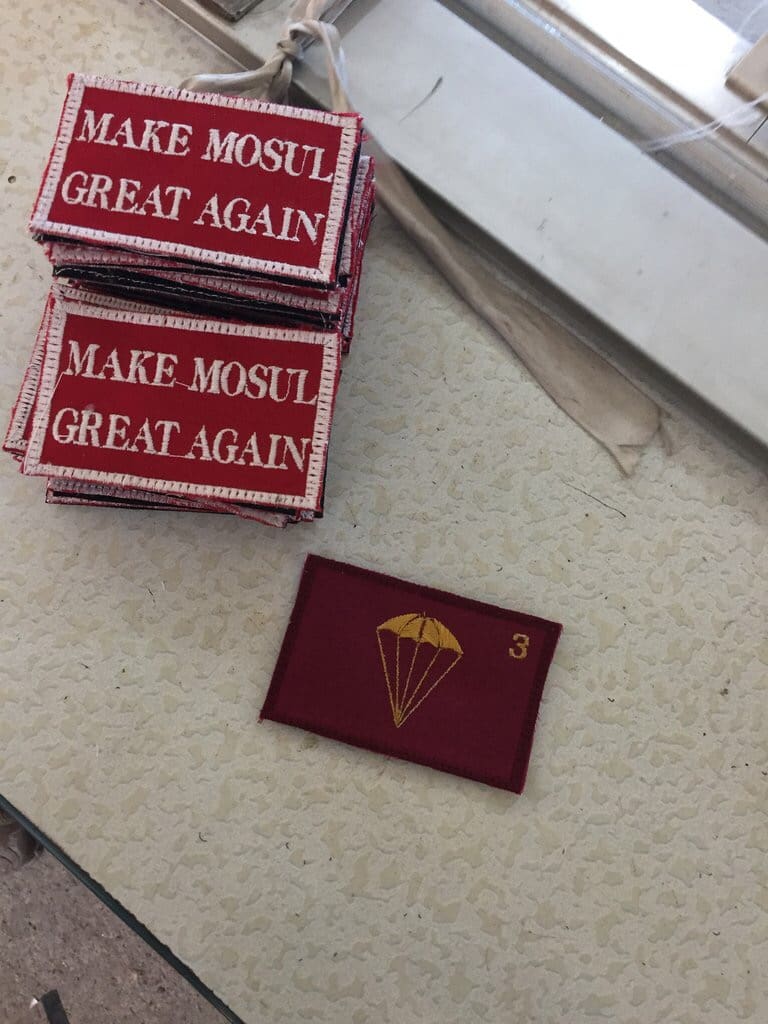 Battle Brothers Trading Company is a consulting and training company that has an FFL/SOT and a showroom, as well as a website for product sales. A portion of all sales in the pro shop and the website goes towards medical equipment and gear for guys putting foot to ass against ISIS.
"Make Mosul Great Again"
These patches were made to commemorate ongoing operations in Western Mosul in 2017.
Besides the ones currently being worn in the field, we made 21 more. These are made in Iraq, supporting local small business. All proceeds of sales go directly towards medical equipment and care for wounded Civilians currently escaping Mosul.
We have ten up for sale at 100.00 per patch, and another 10 that will be auctioned off to the highest bidders. Each patch comes with a certificate and the patches will be numbered 2-21/21.
1/20 is going to the man who coined the original MAGA….
If you're interested in getting one of these limited edition patches, visit battlebrotherstrading.com/collections/what-we-use/products/make-mosul-great-again-patches.