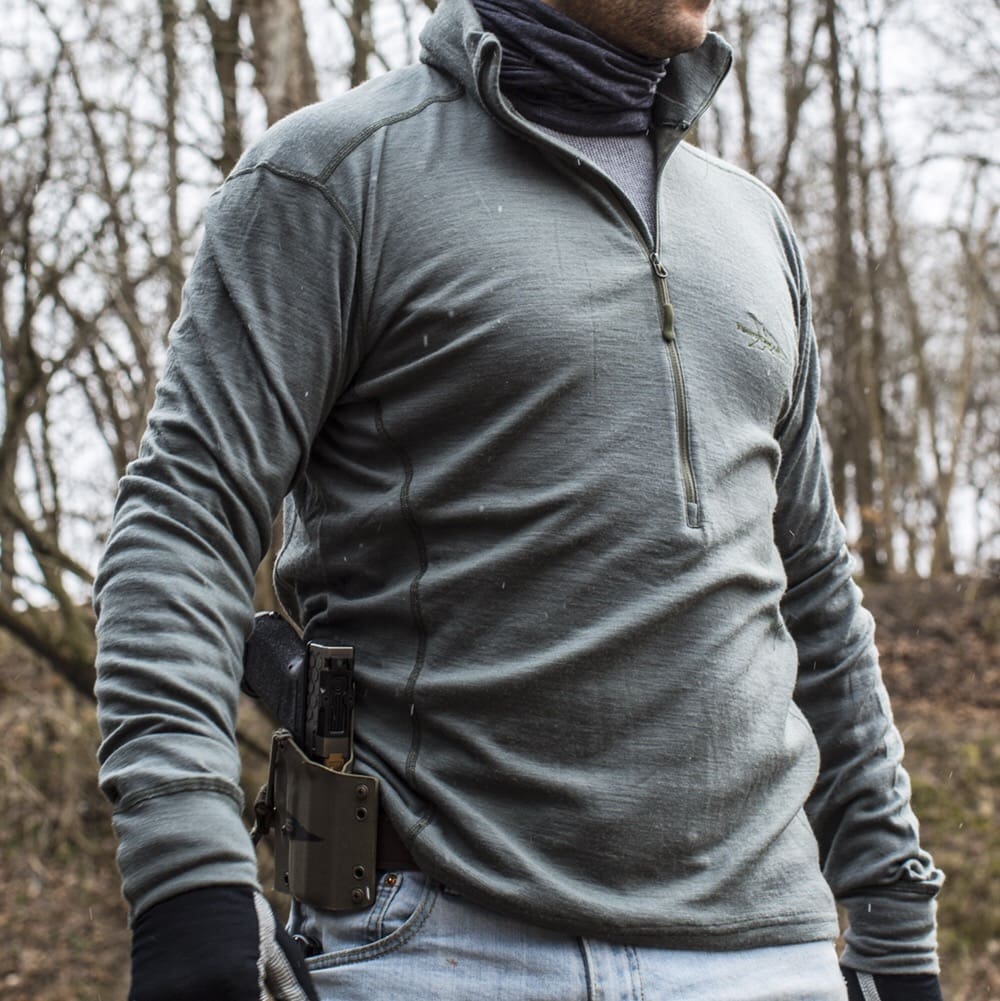 ACM Mid 400 is the next layer of performance merino from FirstSpear amd the focus of this week's installment.
ACM Mid 400 is a dual layer material using super fine polyester on the interior and their 100% USA Merino Wool exterior.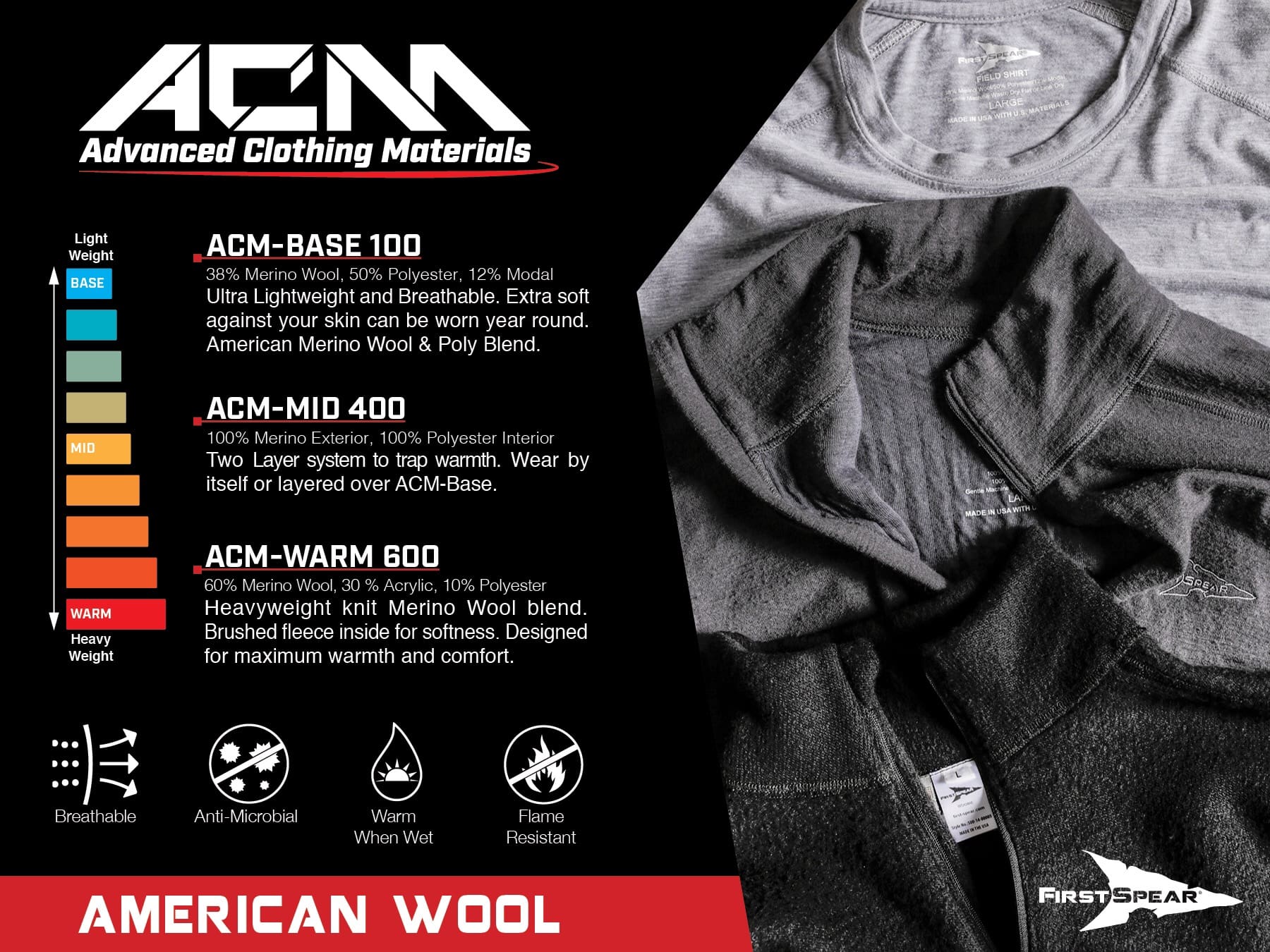 The poly wicks away moisture from the body and transfers it to the absorbent wool exterior providing an exceptionally high performance garment that can be worn all on its own or as another base layer which works great under the Wind Cheater or your Squadron Smock.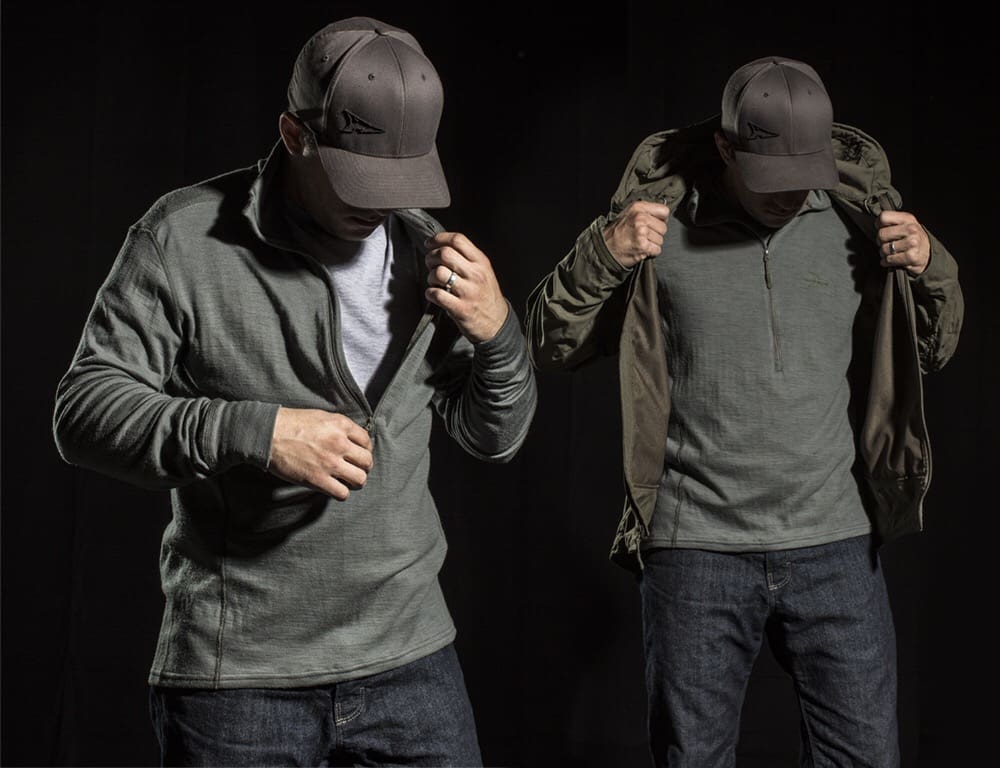 The Mid Shirt is super tough and ultra soft with a comfortable fit that still has quite a bit of stretch to it. The 2/3rd length front zipper allows extra ventilation and a high comfortable collar to keep your neck covered. The dual layer material is light weight and wicks away moisture when its hot and traps warmth when its cold. Made in the USA with USA materials.
Available right now in 3 new colors, Commando, Manatee Grey, and Sand. Charcoal coming soon!
Order any Mid Shirt this weekend and get a FREE 32oz FS Water Bottle included, no code neccesary.
Tags: FirstSpear