During this week's NDIA Armamement Symposium, Mr Chris Woodburn, Deputy, Maneuver Branch of the Marine Corps Capabilities Development Directorate discussed the expanded roles for the M27 Infantry Automatic Rifle. Adopted in 2011, the M27 is based on Heckler & Koch's 5.56mm HK416.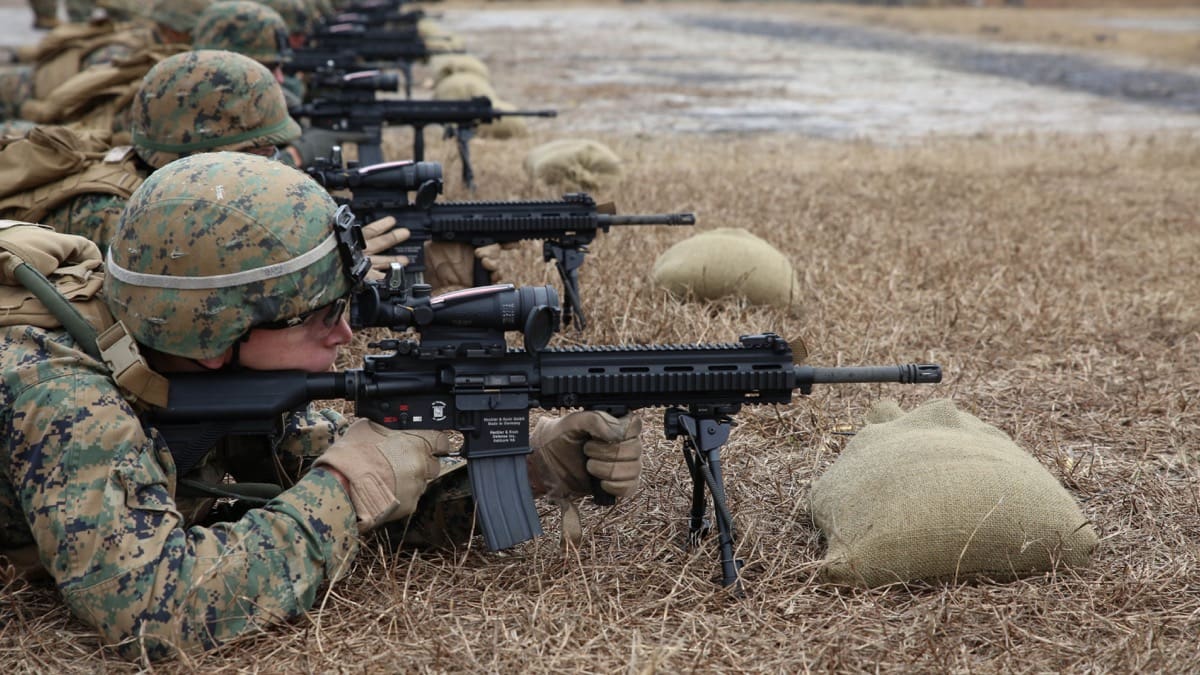 The Marine Corps has determined that the M27 has the longest range in the squad and plans to capitalize on this capability. In the near-term, they are planning to reconfigure an undetermined quantity of M27s with 3-9x optics for use as Squad Designated Marksman Rifle (SDM-R). This will happen starting in FY18, with fielding completed by FY19.
Additionally, evaluation of squads equipped solely with the M27 continues by the Marine Corps Warfighting Laboratory. However, signs continue to point to a Marine Corps move to field the M27 to all Infantry. The Commandant of the Marine Corps, Gen Robert Neller has a saying, "All Marines are riflemen, but not all Marines are infantrymen." Based on the current resource constrained environment, his modernization priorities have been the infantry. For instance, the Marines plan to replace their M203 40mm grenade launchers with the M320, which is incidentally also made by H&K, like the M27. While the M320 assuredly adds capability to the squad due to its compatibility with a wider range of ammunition, it is also compatible with the M27, unlike the M203 it will replace.
On another note, Mr Woodburn was asked during a Q&A period about when we should expect the test report for last year's suppressor evaluation. He said that it should be ready by Fall but that the Marine Corps' suppressor priority was for its Medium Machine Guns. Scuttlebutt suggests that the Marines noted a decrease in range during the evaluation when used with the M4 and M27. Furthermore, Mr Woodburn mentioned that the Marines are interested in finding a suppressor that is compatible with the M27, which could be construed as further evidence of the Marine Corps' intent to field more M27s. Or, it could mean that the IAR would be next in line after the suppression of the medium machinegun fleet.
The M27 Sources Sought Notice, released in February by the Marines, received several submissions from industry. MARCORSYSCOM is currently evaluating those submissions in order to help formulate an acquisition strategy. While the Marines are keeping their cards close to their chest, I believe they do intend to field the M27 to at least the Infantry. We will keep an eye on the M27 SDM-R implementation and update you when the USMC takes further action to increase the density of M27 in the rifle squad.