Many predicted 2017 would be the year of the Pistol Caliber Carbine, so BCS introduced the PCC chest rig to their chest rig line.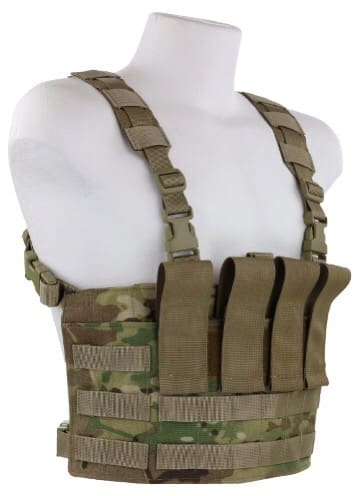 Specs:
Lowest profile Subgun PCC/9mm SBR chest rig on the market
Support 30/32rd magazines
4-2" fully adjustable/removable magazine flaps-Glock18, MP5, Sten, other PCC mags
Molle compatible for user configuration
2″ shoulder webbing with 1″ buckles on the rig
Quick release shoulder and waist buckles
Full length interior pocket
Standard or Pull-forward Lat strap design
H-harness
The PCC chest rig is available in multiple color options and ready for order. Made in the USA
Check out the PCC chest rig at www.beezcombatsystems.com/PCC-pistol-caliber-carbine-chest-rig-BCS-CR-PCC.
Tags: Beez Combat Systems