It seems like there isn't a show that goes by recently where I don't see the Crux Ordnance Tripod System. This thing is impressive. It's built atop 10 layer, adjustable carbon fiber legs which meet at a spring loaded, aluminum apex, incorporating a bubble level. The apex will accept the Crux Ordnance gimbal mount or the weapon can be mounted direct via their unique, two-piece clamp attached with a 3/8″ x 16 mount thread.
At the other end of the legs are molded feet with stainless steel spikes to ensure a stable platform. All-in-all, it weighs 5 lbs, but will support up to 150 lbs (68kg).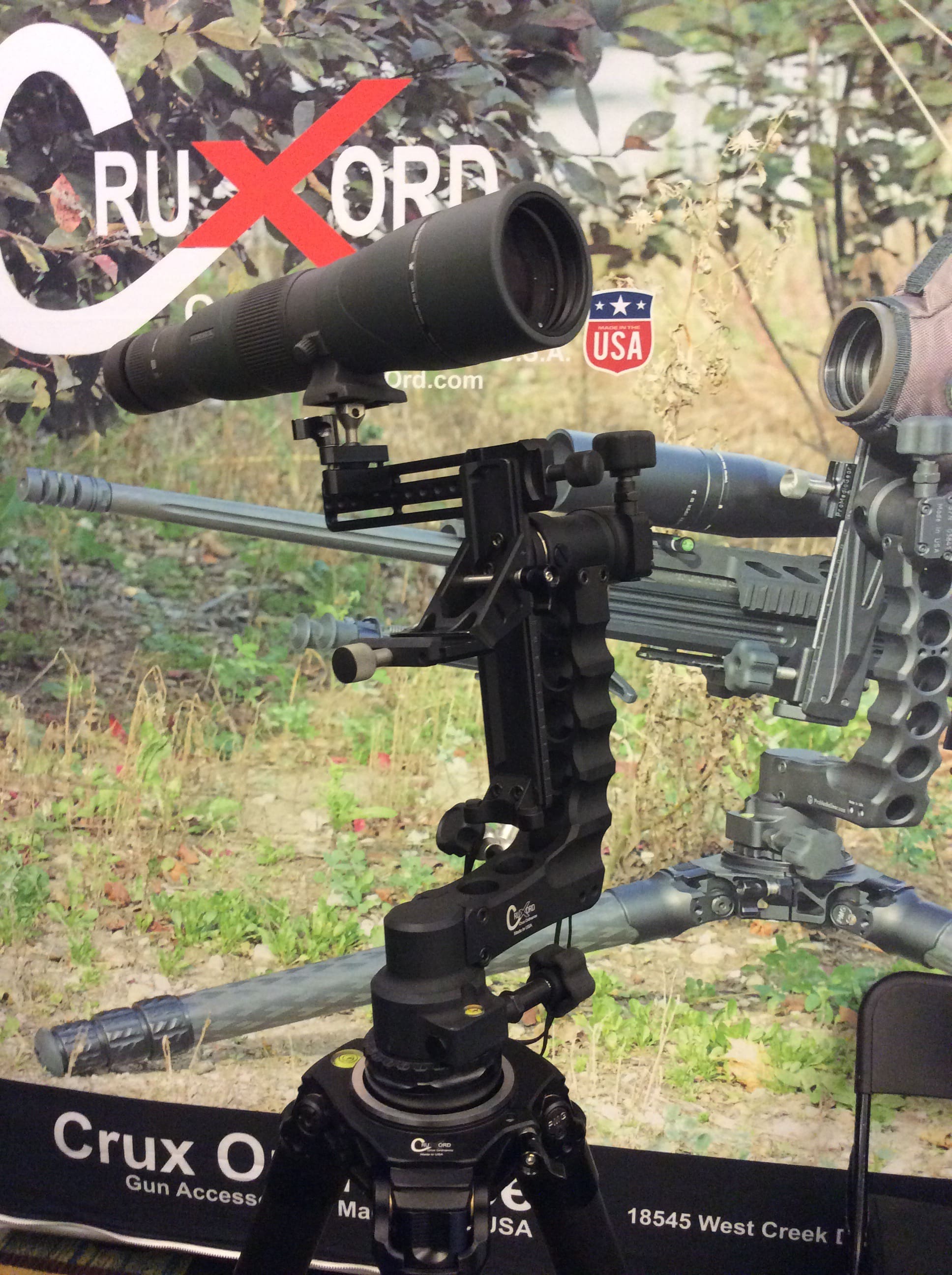 While there are lots of great tripods out there, the gimbal head on the Crux Ordnance model really sticks out because there's nothing else like it. The ambidextrous side mount gimbal is offered in two sizes and offers smooth tilt and pan as well as one-handed tightening. You can also mount the weapon from top or bottom and still have up and down adjustment. I can't see a position you can't get into with this.
Made in the USA and comes with a 5 year warranty.
Tags: Crux Ordnance