We are often asked by various vendors for government solicitations, how they should format a white paper. USSOCOM offers this fictional white paper for its potential vendors as an example.
Entitled, "DUAL-MODE AUGMENTED CANINE TRANSPORT SYSTEM – PROJECT DUCTS", it is referred to as "Rocket Dog".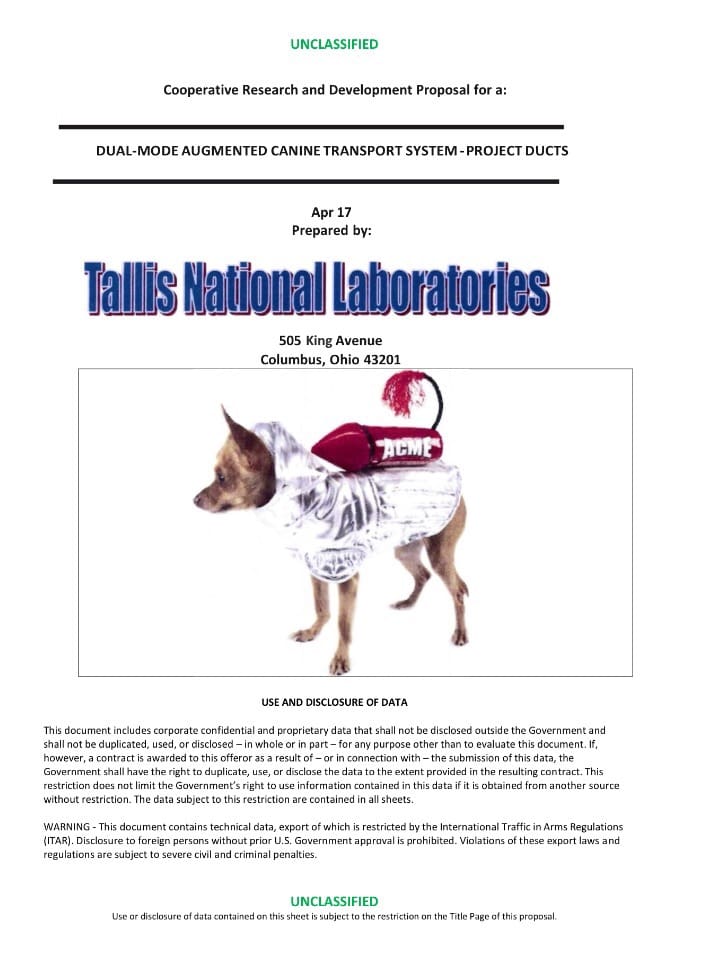 Feel free to use it as a template for white paper development, particularly if you're submitting one to SOCOM. Download your copy here.