Rohde & Schwarz is the driving force for equipping the German armed forces digital modernization effort with the latest radio communications technology.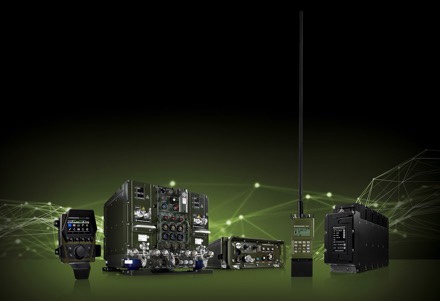 Munich, December 7, 2023 – Rohde & Schwarz is pleased to announce its continuous delivery for German armed forces (Bundeswehr) combat net radio (CNR) program, following the selection and contract signing in December 2022 and the recent final confirmation of the procurement. These radios will equip a multitude of the Bundeswehr's operational platforms and soldiers in command functions. A significant number of communications devices have already been delivered, demonstrating Rohde & Schwarz' production excellence.
The selected CNR, based on the system and waveforms of the Joint Service Interoperable Radio Equipment (SVFuA) developed and introduced for the Bundeswehr, is already in use in key systems of the land forces. It includes various interoperable form factors, such as vehicle and handheld radios, fixed stations, backpack radios, and a tactical radio for airborne platforms. It provides secure and jam-resistant networking with the Bundeswehr's national waveforms in parallel to trans-European interoperability with the ESSOR OC1 waveform.
"We are very proud of the selection to equip our land forces with top-notch communication solutions," said Alexander Philipp, Managing Director of Rohde & Schwarz Vertriebs-GmbH. "The high-rate deliveries of the radio equipment pave the way for a timely provision of the Army with cutting-edge communication and radio technology, marking a major step towards the modernization and digitalization of the Bundeswehr, including the contributions along Germany's commitments to NATO and EU."
"We are confident that our communication solutions will greatly enhance the Bundeswehr's capabilities and support their mission-critical operations. We look forward to support the Bundeswehr and the selected platform integrators to ensure a seamless integration of our communication systems into the overarching architecture and the various platforms."
The partnership between Rohde & Schwarz and the Bundeswehr highlights the company's ability to provide leading market-available technology and reinforces the position of Rohde & Schwarz as a trusted partner for defense forces worldwide.