Designed to make it easier to upfit your current helmet and make it more comfortable. The 4D Tactical pad kits were designed originally for the Air Force TACP community and today DoD, Federal, State/Local and allied foreign agencies are using these kits.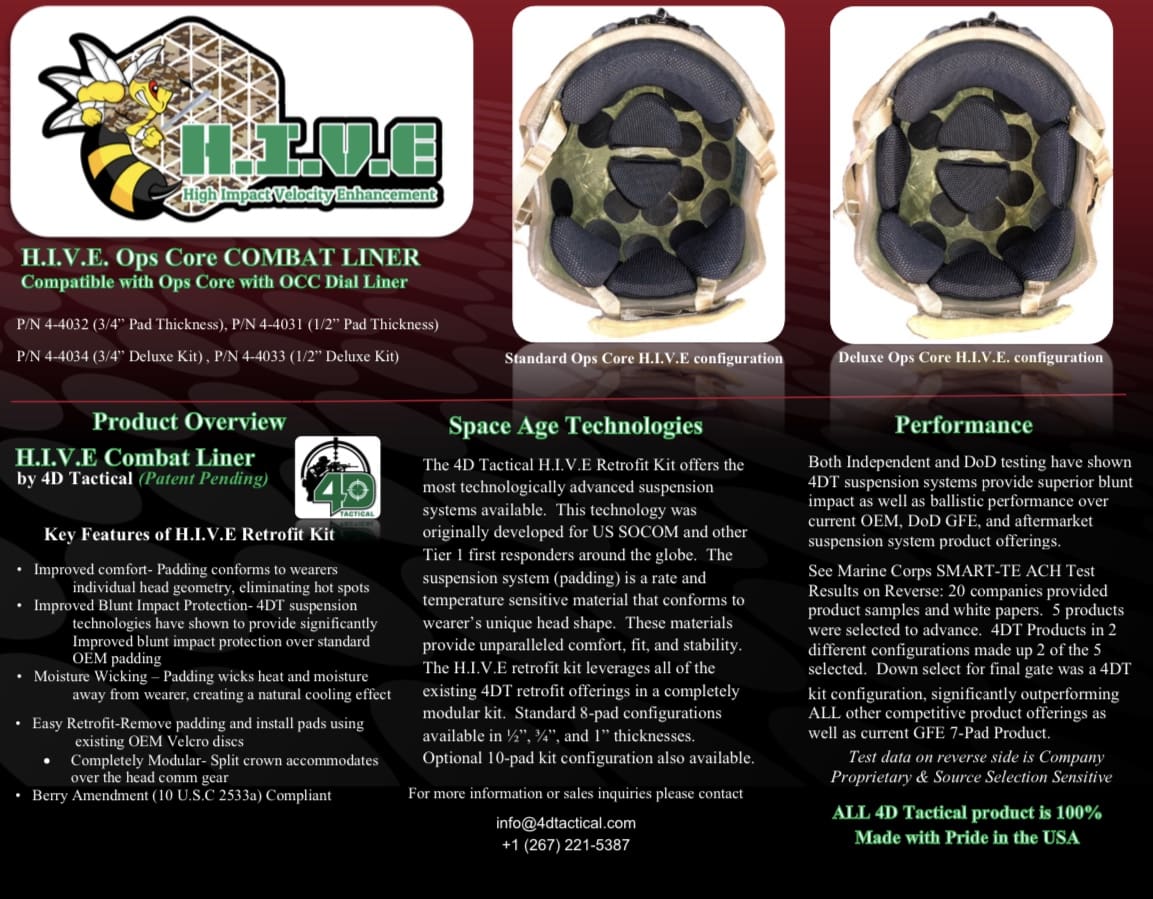 The HIVE Retrofit Helmet Kit is a rate and temperature sensitive material that conforms to the wearer's unique head shape. The materials provide unparalleled comfort, fit, and stability. All pads are covered in a heat and moisture wicking NanoTech anti-microbial fabric. It is designed to draw perspiration away from the head and will actually cool the wearer through this evaporative process. The HIVE Kit is Berry Amendment (10 U.S.C 2533a) Compliant.
This is a review from a US Army SF unit:
New and Improved helmet pads
The pads were in my opinion the best product that we tested. They replaced the existing "pads" very easily and the installation itself was no issue. I used the pads during an airborne operation, and they performed without fault. My helmet was snug, yet comfortable. During mounted and dismounted operations my helmet felt comfortable, and with the use of night vision goggles, the decrease of stress on my forehead was noticeable. I believe that these pads should be used in the future and disseminated throughout the force.
Name Withheld
SFC, 18D
ODA xxxx
Visit us at 4dtactical.com/accessories and use HIVE20 for 20% off your purchase.