Founded by MMA fighter and Canadian Army Veteran Randy Turner, Direct Action Combat Performance provides training in the full spectrum of combatives from fighting with small arms, to edged weapons to hand-to-hand.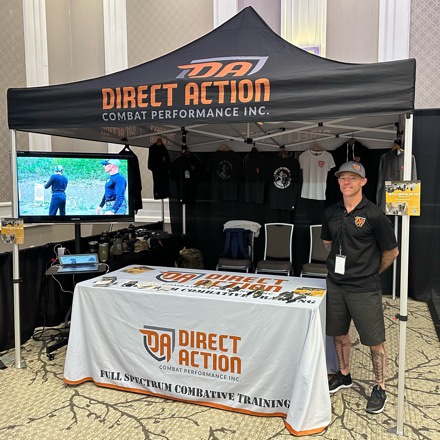 Studying around the world exposed Randy to a wide variety of styles and he fought professionally for 10 years in MMA, becoming the Canadian Bantamweight Champion in 2012. He trains military, LE and citizens in his methods and has developed a signature knife which we'll cover soon.
I only got to spend about 20 minutes with Randy but his story is fascinating and I'll be following up soon with him to tell more about what he and his company does.