Founded by Lord Baden-Powell, the Scouting movement finds its roots in the military. Lord Baden-Powell was himself a General in the British Army who led his forces successfully during the Second Boer War.
His military training manual, Aids to Scouting, was wildly popular amongst boys in England and a movement was born. Naturally, the Scouts adopted militaristic uniforms.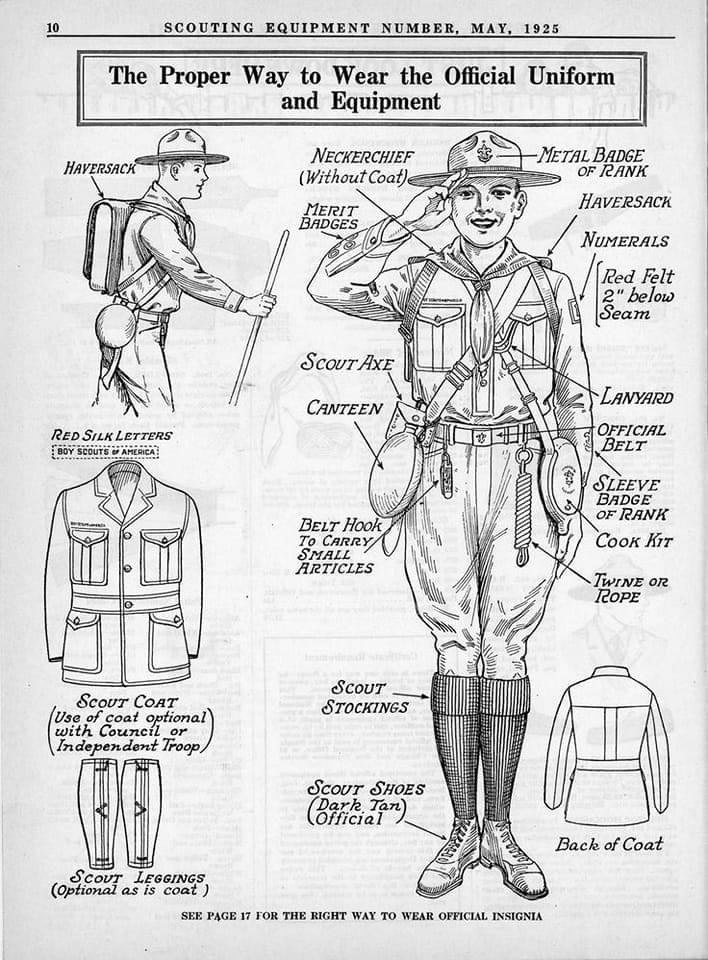 Here in the States, a similar thing happened. This is a page from a 1925 pamphlet. Aside from insignia, you'd think this young man was in the Army.