I spent last week with my youngest son, and other members of his Boy Scout Troop, attending the Summit Experience at the Summit Bechtel Reserve, just outside of Beckley, West Virginia. One of our activities was the Barrels, a shooting sports concentration which includes 12 ga shotgun as well as rifle in .22, .223, and .308.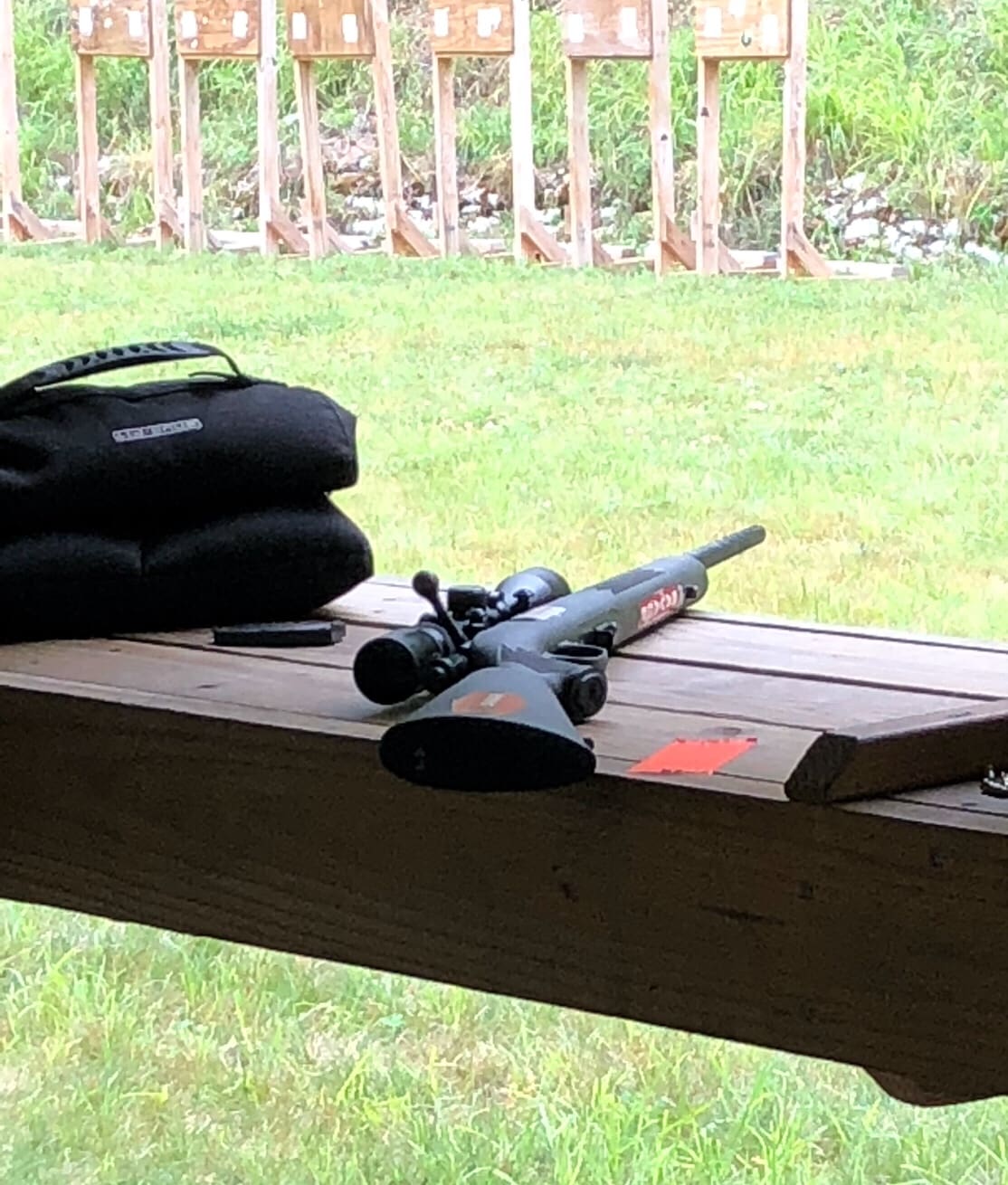 The Summit Experience is a sampler of the various activities available at SBR, meaning that we only got a half day in any particular area. However, SBR offers a focused program called the Marksman. This program offers three full days of shooting sports and archery, with participants staying near the ranges. While they concentrate in the fundamentals, they get to apply them to some great opportunities.
One of the additional components of the Marksman, is the chance to shoot on BSA's only 1000 yard range. Not only that, they get to fire a Savage MSR-15 chambered in 224 Valkyrie.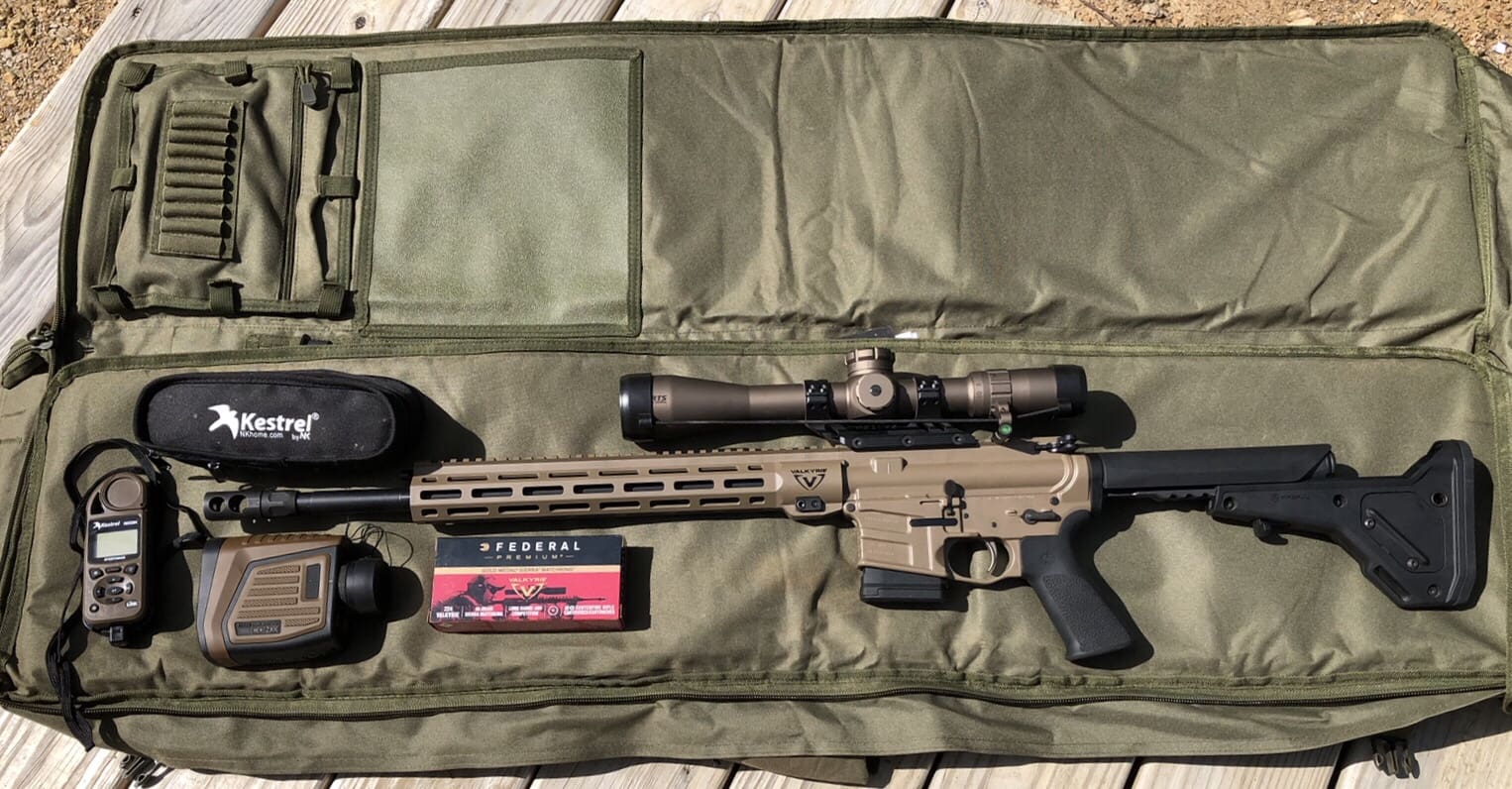 When I was offered a chance to visit the range, I jumped at it. I was already surprised to see Scouts shooting larger calibers than .22 during our range visit. I had to see what else they have in store.
Think about this for a second. You've got new shooters learning the safe and responsible use of a variety of firearms as well as how to use them effectively. This next generation of firearms owners also gets to shoot one of the most popular available, an AR-pattern rifle in one of the newest calibers. They also get instruction in the use of the optic, in this case, an 18x Bushnell LRTS Tactical. To top it off, they are taught how to use this combination to successfully hit targets at 1000 yards!
The view is impressive and the layout of the range is easy to follow. What will fool you, are the distances involved. They start at 200 yards and go all the way out 1000, but because of the steep incline, it looks like more distance between targets than actually exists. This phenomenon is very evident in the 700 yard and beyond distances.
You can see in the rifle photo that participants learn how to use Kestrel weather meters as well as Bushnell CONX laser range finders which connect via Bluetooth to the Kestrel. These tools are imperative due to the distances and elevations involved in this range layout. But these successfully surmounting these challenges result in even better marksmen.
Already a success, this is its first year in operation. Next year, they plan to expand the width of the range, from an abandoned power line clearcut, by another 15 feet. Additionally, they want to improve the shooting platform as well as the road leading to it.
Marksman program participants also receive training in pistol marksmanship, starting with the use of an indoor, Laser Shot Range. Additionally, there is a STEM component to the course, with participants learning about the science behind firearms. It's an impressive program, with even more improvements coming in the future.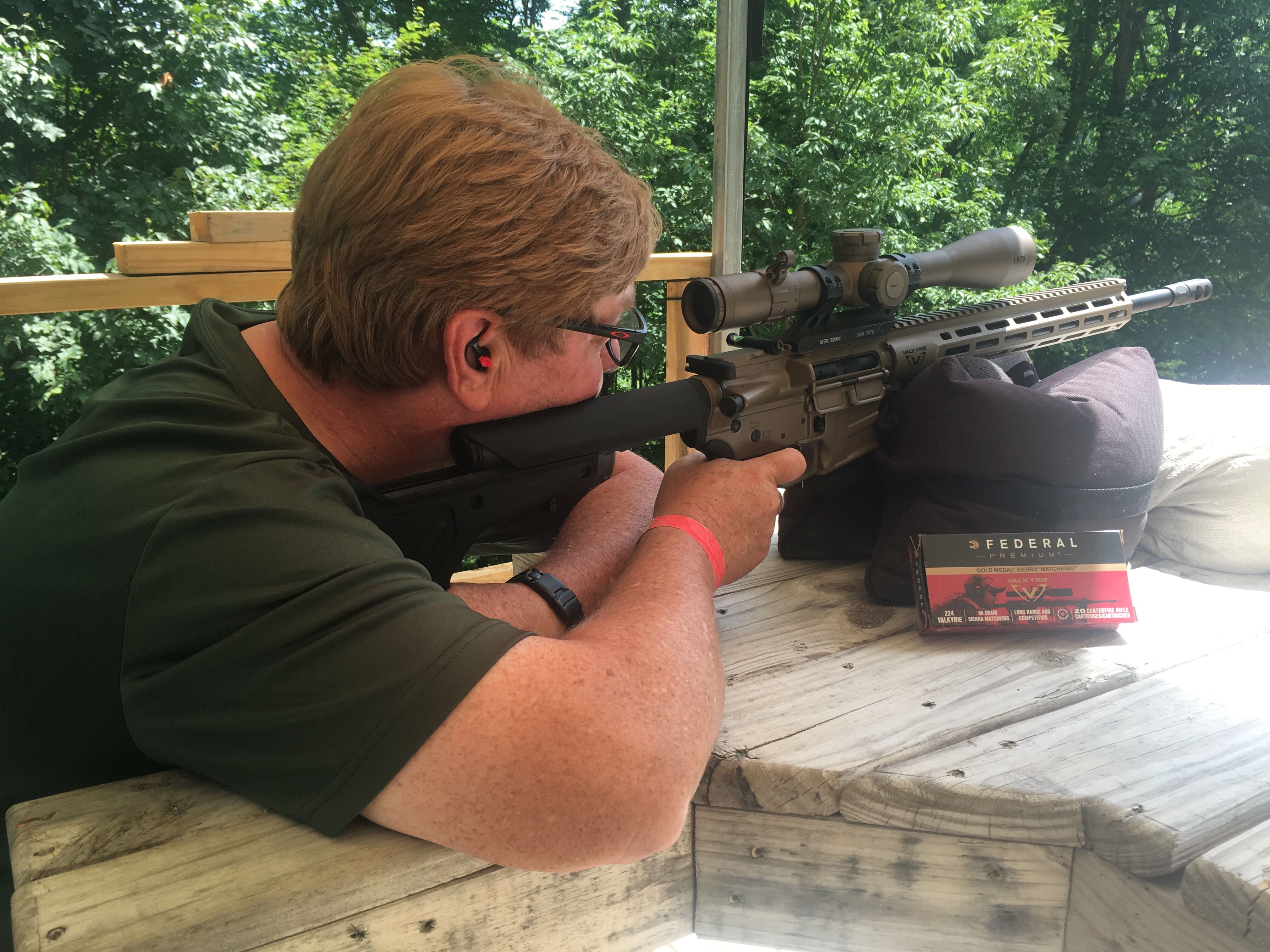 This team is taking BSA's shooting sports program to a whole new level. Hopefully, as the word gets out on this outstanding opportunity, more youth and adults alike, will take advantage of it.
To learn more, visit www.summitbsa.org/programs/national-high-adventure-base/focused-programs/the-marksman.