There are loads of monthly subscription services out there, and we've tried a few. Most have been long ago cancelled, but so far, our favorite has been SCOUTbox. We've continued to subscribe for years.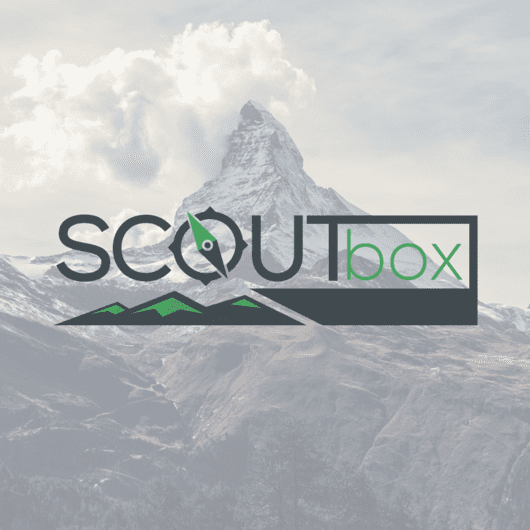 Let's face it, Scouting is hardly a cheap endeavor but many with young families don't have gear lying around unless they are Outdoor oriented or this isn't their first encounter with Scouting. SCOUTbox helps out with those small items like a new headlamp or some biodegradable soap for camp or a snack for the next hike.
For example, here's the box from September 2017. It's very demonstrative of what you'll receive on a monthly basis.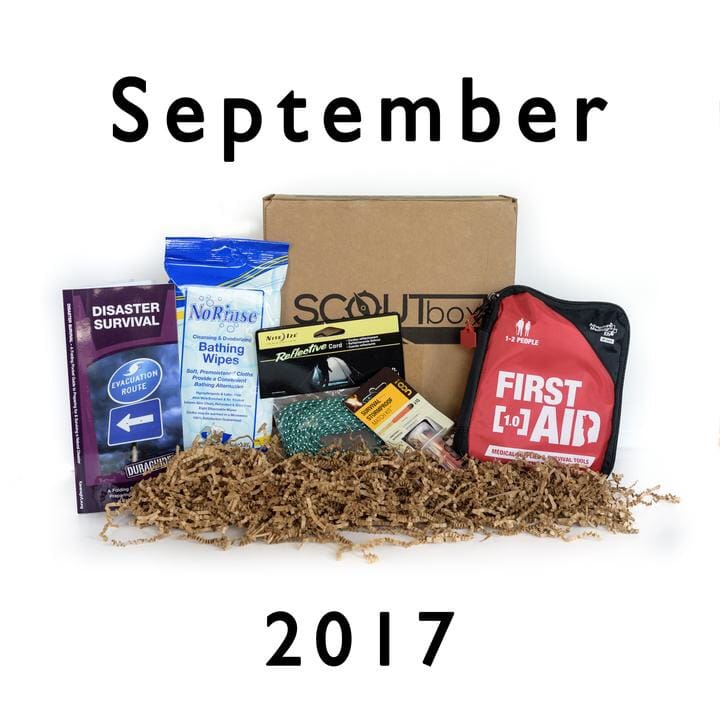 At our house we share SCOUTbox across three boys and dad and each month everyone got something new for our outdoor pursuits. Usually, once we opened the box, everyone knew what he wanted but a couple of times we had to devise contests in order to dole out the prizes.