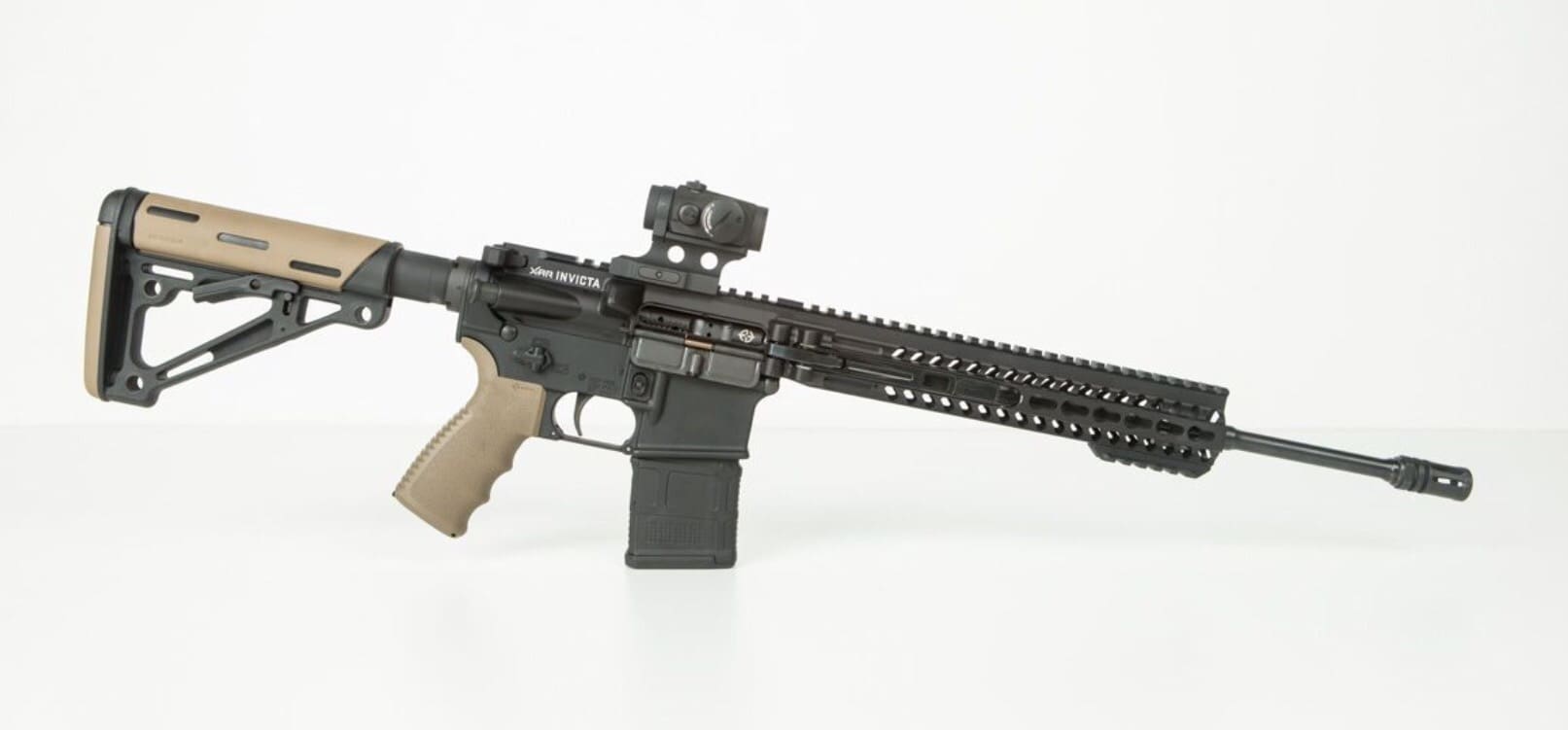 The XAR Invicta Folding Rifle, we first showed you during the NRA Annual Meeting is now shipping.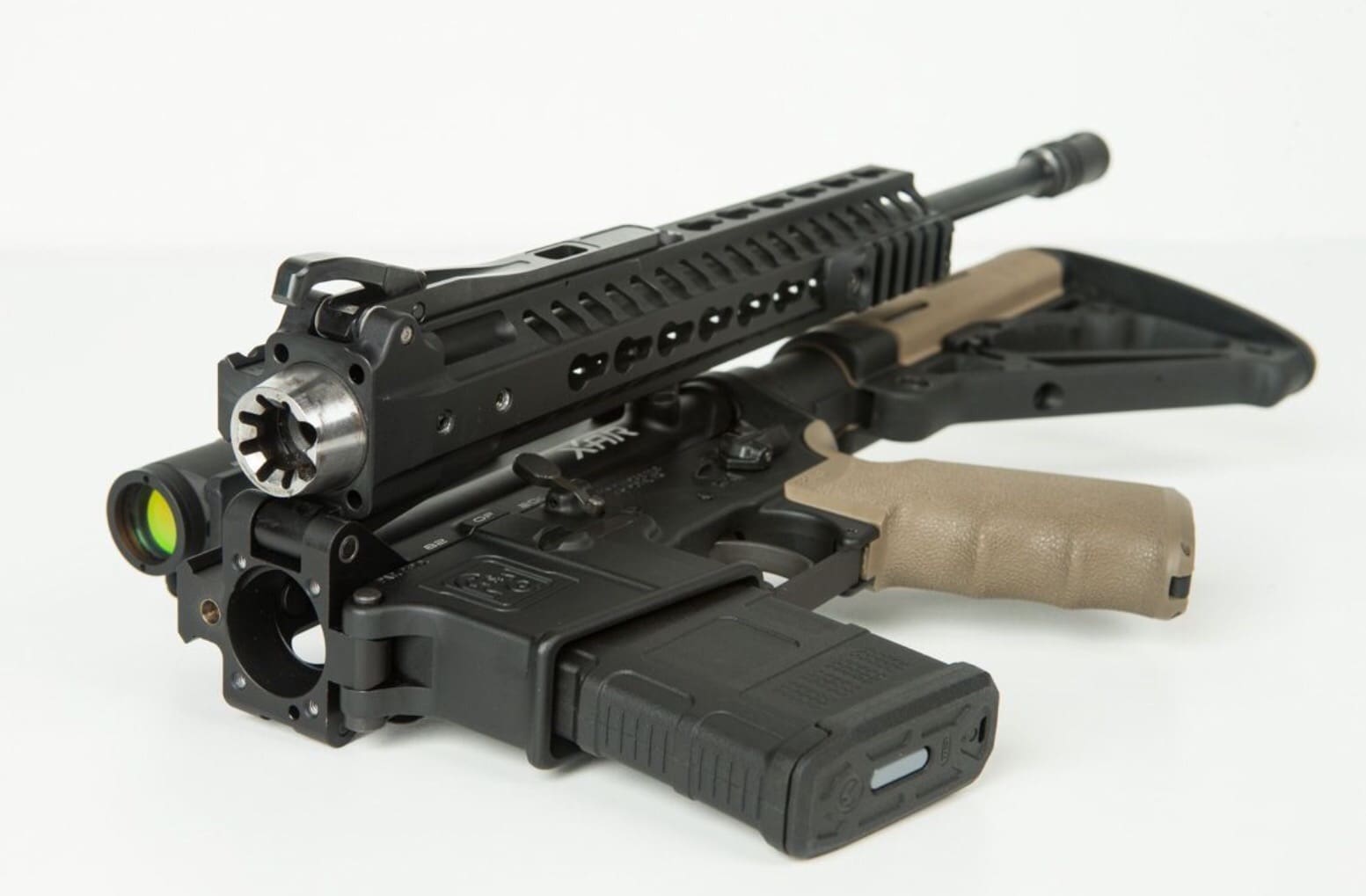 The secret is the taper around the barrel extension which allows it to pivot right into position in the tapered upper receiver.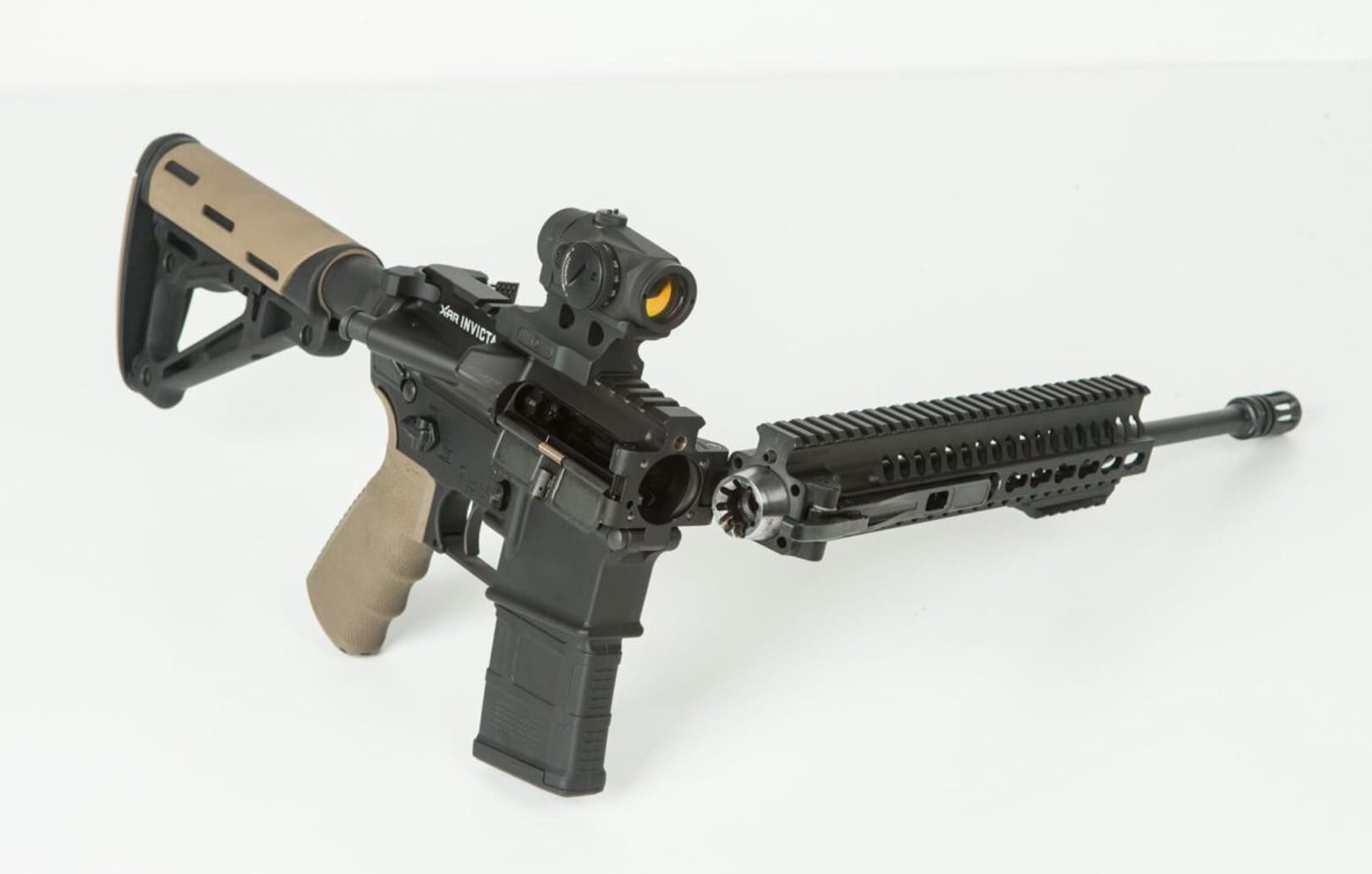 Then, the barrel is locked into place via a latch, similar to many suitcases.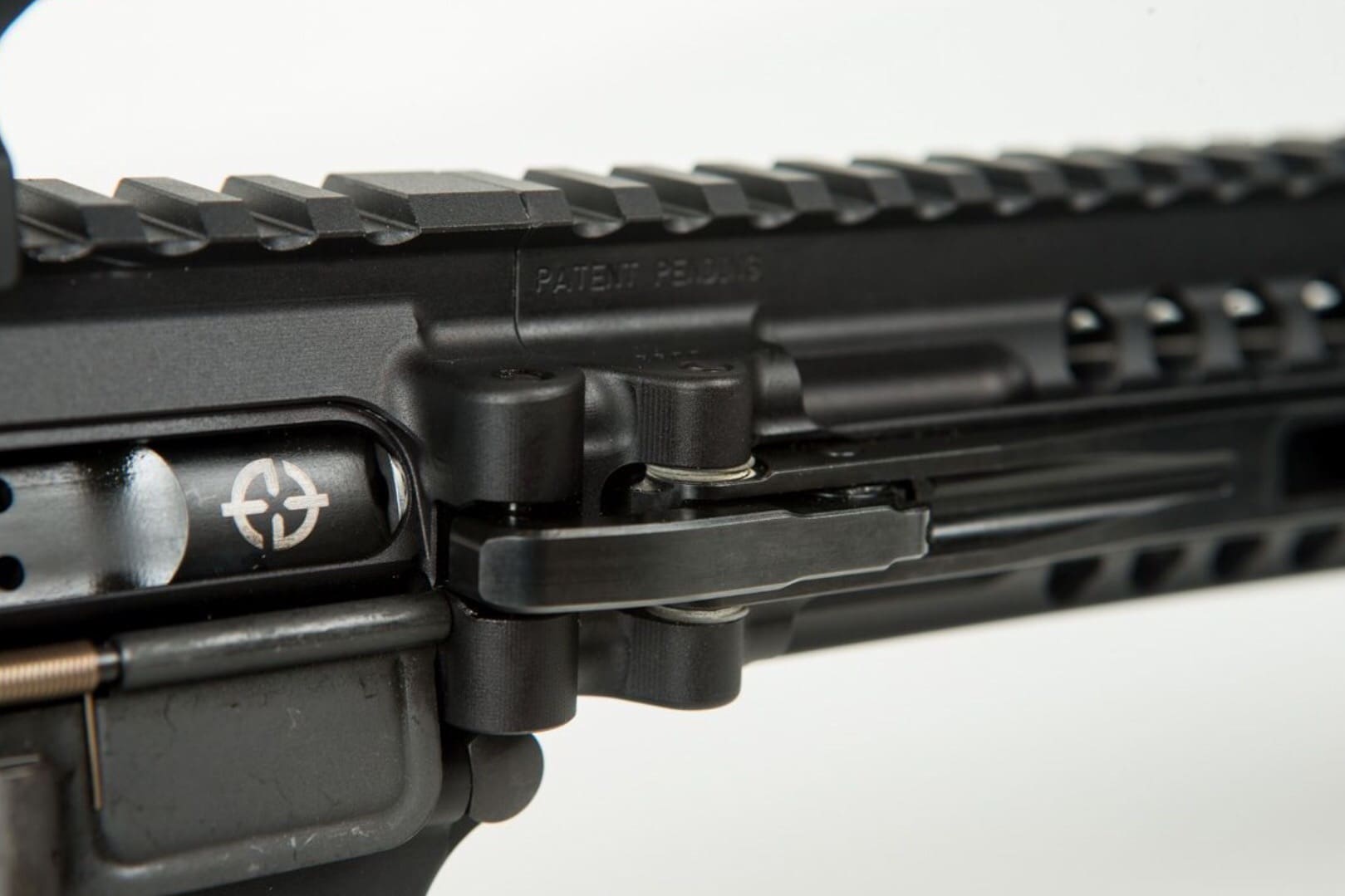 DETAILS:
CALIBER: 5.56 NATO/.223 Remington
WEIGHT: 6.2 Pounds
BARREL: 16″ Barrel or 14" Barrel (pinned and welded comp)
INCLUDED MAGAZINE CAPACITY: 20 Rounds (Comes with Magpul P-mag)
STOCK: Magpul, Adjustable Folding Stock
SAFETY SELECTOR: AR15 type
OPTIC MOUNTING RAIL: MIL-STD 1913
OPERATION: Proprietary Direct Gas operated Semi-Automatic
CASE: Pelican
Tags: F&D Defense