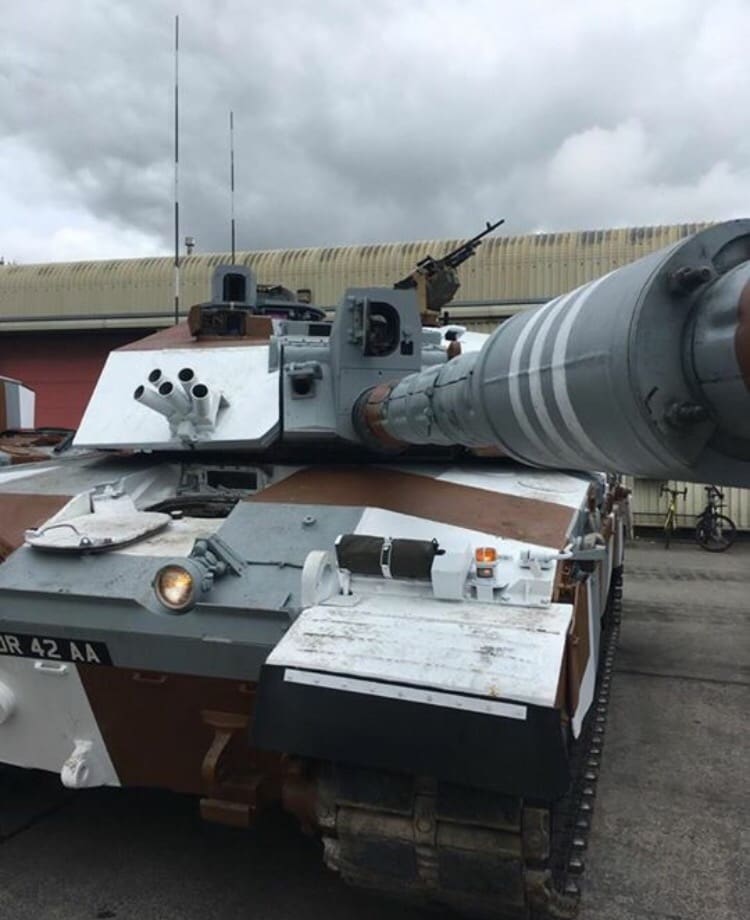 The Royal Tank Regiment's AJAX Squadron have just taken delivery of their latest tanks.
These have been specially painted in the Cold War-era Berlin Brigade urban camouflage scheme and will be used for UK training as part of an ongoing study into proving and improving the utility of Main Battle Tanks in the urban environment.
AJAX Sq are the urban specialists within the Regiment and will be looking to test current doctrine, tactics and procedures while experimenting with other techniques from across NATO and the rest of the world.
This composite image shows the three different Challenger 2 color schemes.