Nicknamed "The Legion", the 1st Security Force Assistance Brigade is one of the US Army's newest units. Although it's the first unit of its kind, the Army envisions standing up six of these Brigades. The 1sts SFAB's subordinate units include TF 1-28, 1-38 CAV, 6-51 IN, 3-52 IN, 1-76 FA, 815 EN and 92 BSB. Unit members have been very busy conducting training for their new mission which is outlined below.
Mission Statement
On order, 1SFAB deploys in support of a Combatant Commander, integrates with foreign partner forces, assists and advises local security operations to build partner security capacity and capability and achieve regional security in support of US National Interests.
Vision
A Brigade of Professional Combat Advisors- Specially Selected, Specially Trained, and Specially Equipped – that represent the ultimate commitment by our Nation to our Security Partners; dedicated to making our Partners better in order to achieve regional security.
Above is their Shoulder Sleeve Insignia, although many unit members have been seen still wearing their former unit patches. The "Advise Assist" tab sums up this unit's mssion. Seems like I've heard that somewhere before, though, along with that nickname. Not only are they seen as the day-to-day experts combatant commanders need to train, advise and assist our partners overseas, but they can serve also as a standing chain of command for rapidly expanding the Army.
Below, you can see SSG Justin Seeley, 3rd Battalion, 52nd Infantry Regiment, 1st Security Force Assistance Brigade, launching a RQ-11B Raven unmanned aircraft system, but they've also conducted Small Arms, Convoy and medical training.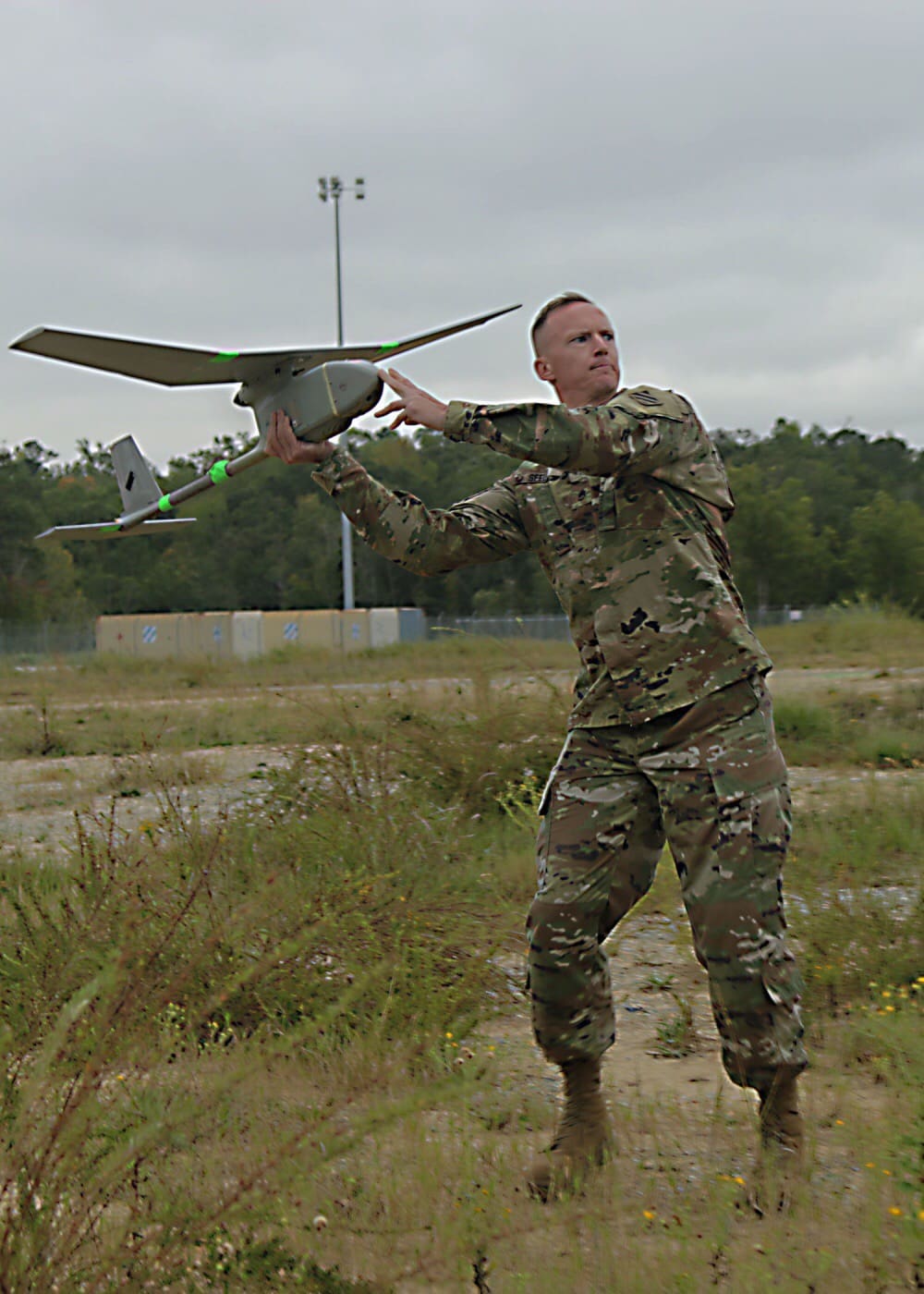 (US Army photo by SPC Noelle E. Wiehe, 50th Public Affairs Detachment, 3rd Infantry Division public affairs)
Additionally, candidates for the unit must pass a selection and Advisor Academy as well as SERE training. SFAB candidates must also score an 85 of better on the Defense Language Aptitude Battery becuase the Army plans on offering language training for unit personnnel. However, unit members are eligible for a $5,000 Assignment Incentive Bonus.