Amabalis is currently running a Kickstarter campaign offering First Responder clothing, for both men and women. During this campaign, it's a Hoody and Softshell. They are definitely full featured garments, but what makes them stand apart from others in this space is the .5 fit. Essentially, Amabilis has dealt the issue that many of us have of falling between standard sizing by introducing half sizes. Offered in both Men's and Women's sizing, the actual size is determined by measuring chest, waist, hips and sleeve length and these additional sizes will help with optimal fit.
I've had the opportunity to check out both garments and I like them. The Softshell integrates laser cut PALS webbing, although I had no use for it during the short evaluation period However, there are some very convenient pockets with magnetic closures on the chest. I also think the softshell has a rally motorcycle jacket vibe. Finally, I like the shoulder caps which are also common the the Hoody.
The Hoody is super comfy. The stretch panels are right where the need to be and I like the oversized snaps at the front opening. As I mentioned before, the abrasion resistant shoulder caps are a welcome addition.
Softshell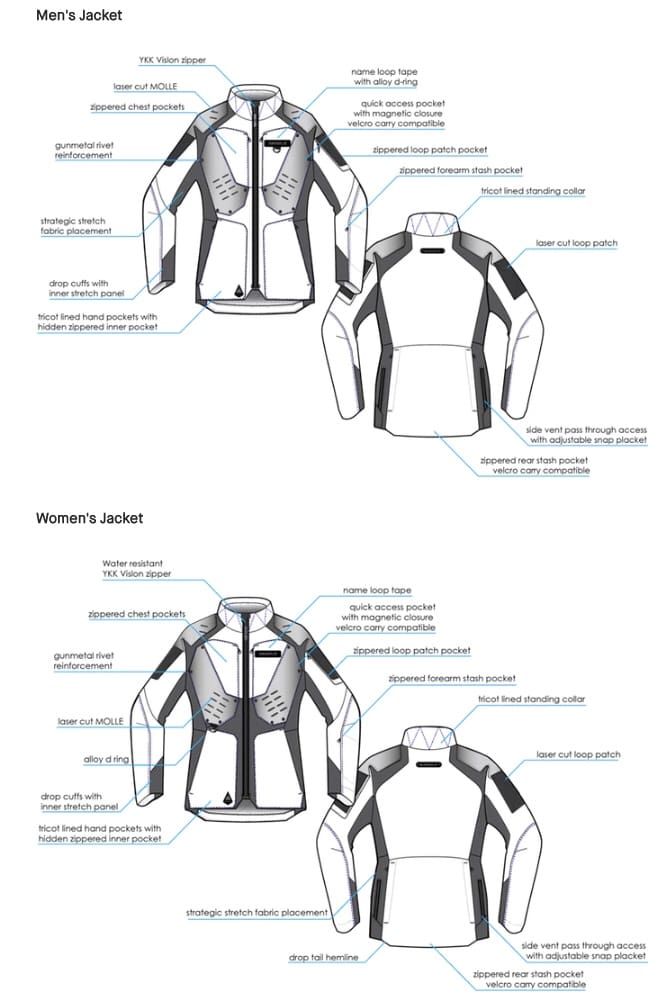 Hoody

If that wasn't enough, the garments are guaranteed for life.
Check out the campaign at www.kickstarter.com/projects/1306918721/responder-tactical-outerwear-guaranteed-for-life
Tags: Amabalis