When your feet experience blisters or fungal infections, it adds one more layer of misery and that is why good socks are so important. Armadillo Merino® are better known for their 100% merino wool next-to-skin garments. This winter, Armadillo Merino® have redesigned their Stamina Boot Sock and Heavy Boot Sock and introduced the Epic Boot Sock.
Armadillo Merino® specializes in next-to-skin merino wool garments and importantly socks. The advantages of merino wool socks include no melt or drip, no smell, and their ability to keep your feet warm even when wet. What is not so well known is that wool can absorb up to 30% of it's weight in moisture without feeling wet leaving your feet drier and less prone to blistering. They are also highly effective in the jungle due to their natural anti-bacterial and fungal resisting properties.
The Stamina Boot Sock, Heavy Boot Socks and Epic Socks have been lengthened to now be coming up to just under the knee. This change was based on user feedback and requests for a longer sock for increased comfort in higher boots, added warmth and additional leg protection. The added length enables the top of the sock to be rolled back over the top of the boot for jungle use. This helps prevent those nasty little jungle creatures from crawling down between your sock and the boot.
Heavy Boot sock – This sock is designed for extreme cold. It has big loft. The inside has a heavy terry loop knit for greater warmth and increased foot protection.

It is constructed from:
– 71 % Merino Wool, 18% Nylon, 8% Acrylic, 3% Elastane
– Length: Knee height
– Intended use: Extreme Cold Conditions, polar and alpine regions
Stamina Boot Sock is the everyday boot sock with padding across the sole of the foot and up the ankle with a lighter padding used to protect the shin.
– 61 % Merino Wool, 16% Nylon, 16% Elastane, 7% Acrylic
– Length: Knee height
– Use: Every day boot sock
Epic Sock was developed specifically for the jungle use. By using a finer gauge machine to make the sock, it is a lighter sock, but still maintains a high percentage of merino wool to provide all the natural performance properties of merino wool.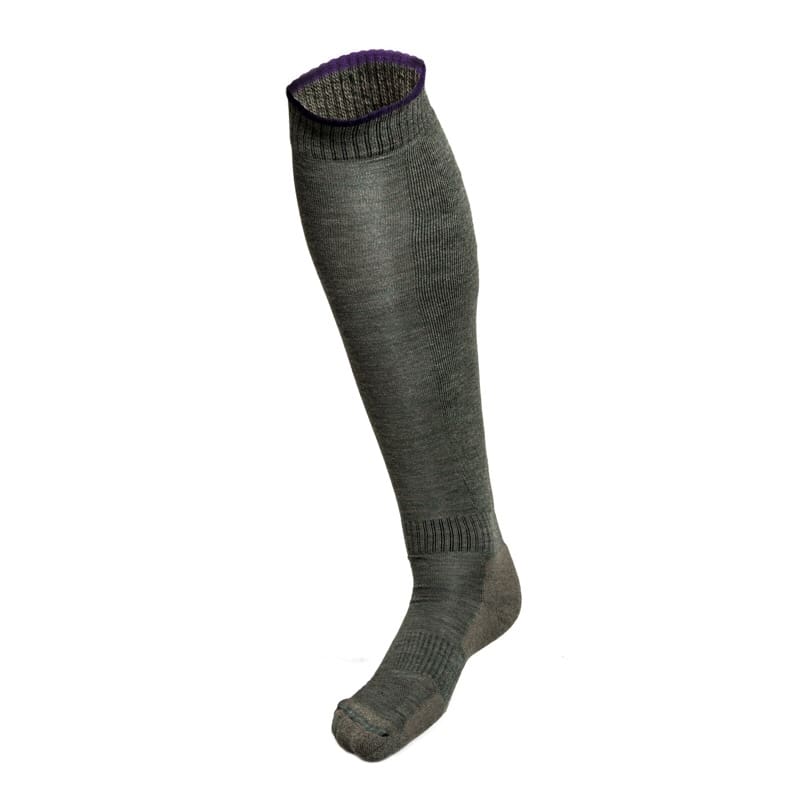 Key features:
– 75% Merino wool, 15% Polyamide, 10% Elastane
– Length: Knee height
– Intended use: Jungle conditions and high top boot use
Military supplies of Armadillo Merino® kick ass socks are available through Brigantes.
High Angle Solutions is a weekly series of articles focusing on military mountaineering solutions. It's brought to you by UK-based Brigantes Consulting, in conjunction with several other brands, both here in the US and abroad. This week, it's Armadillo.
Tags: Armadillo, Brigantes Consulting