Although Law Tactical is known for their folders (AR stock folders, that is), they've created a limited run of fixed blade survival knives with Winkler Knives.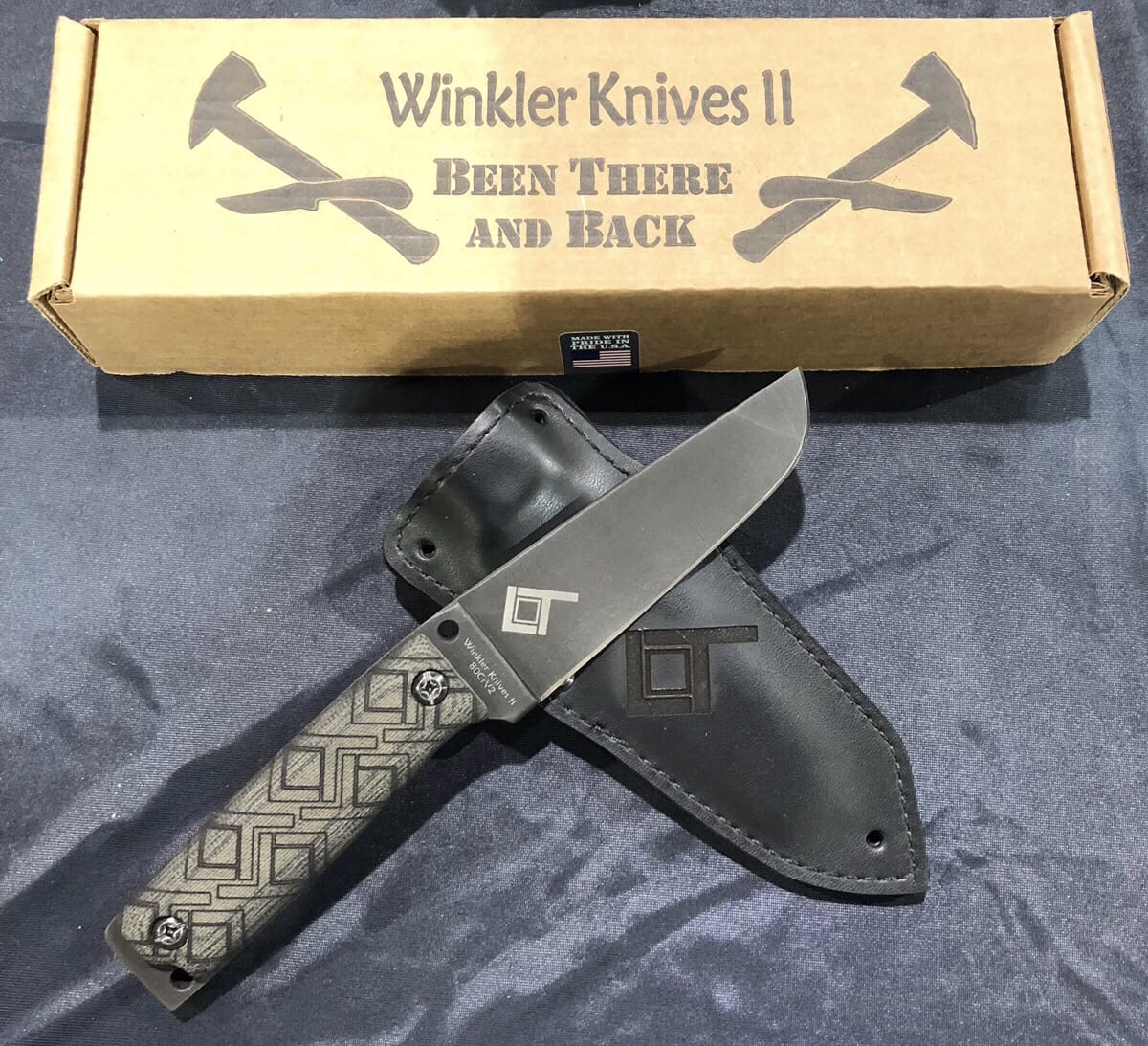 Featuring a hollowed out handle, to secret survival items, these are limited to just 100 pieces. They've just received the second tranche of 25 and have them for sale at the show.
Specifications:
– .366 (3/8") thick 80Crv2 steel
– Overall 10 1/8"
– Weight 10.7oz
– Blade 5" with chisel point grind for improved light prying capabilities
– Black Oxide Caswell finish
– Handle ¼" thick Black Canvas Micarta
– Skeletonized handle with storage area
– Recess cut handle scales for increased storage space
– Bolt sets for handle removal
– Law Tactical handle engraving for increased grip quality
– Screwdriver included for handle removal
– Multi wear capable leather covered sheath system (vertical, horizontal, right hand, left hand, PALS loops, steel spring clip, leather belt loop)
Due to the nature of custom items, slight variations may occur.
Due to the limited number, please contact [email protected] for ordering instructions.
Tags: Law Tactical, Winkler Knives