We've sure been seeing a lot of AR pistol grips lately.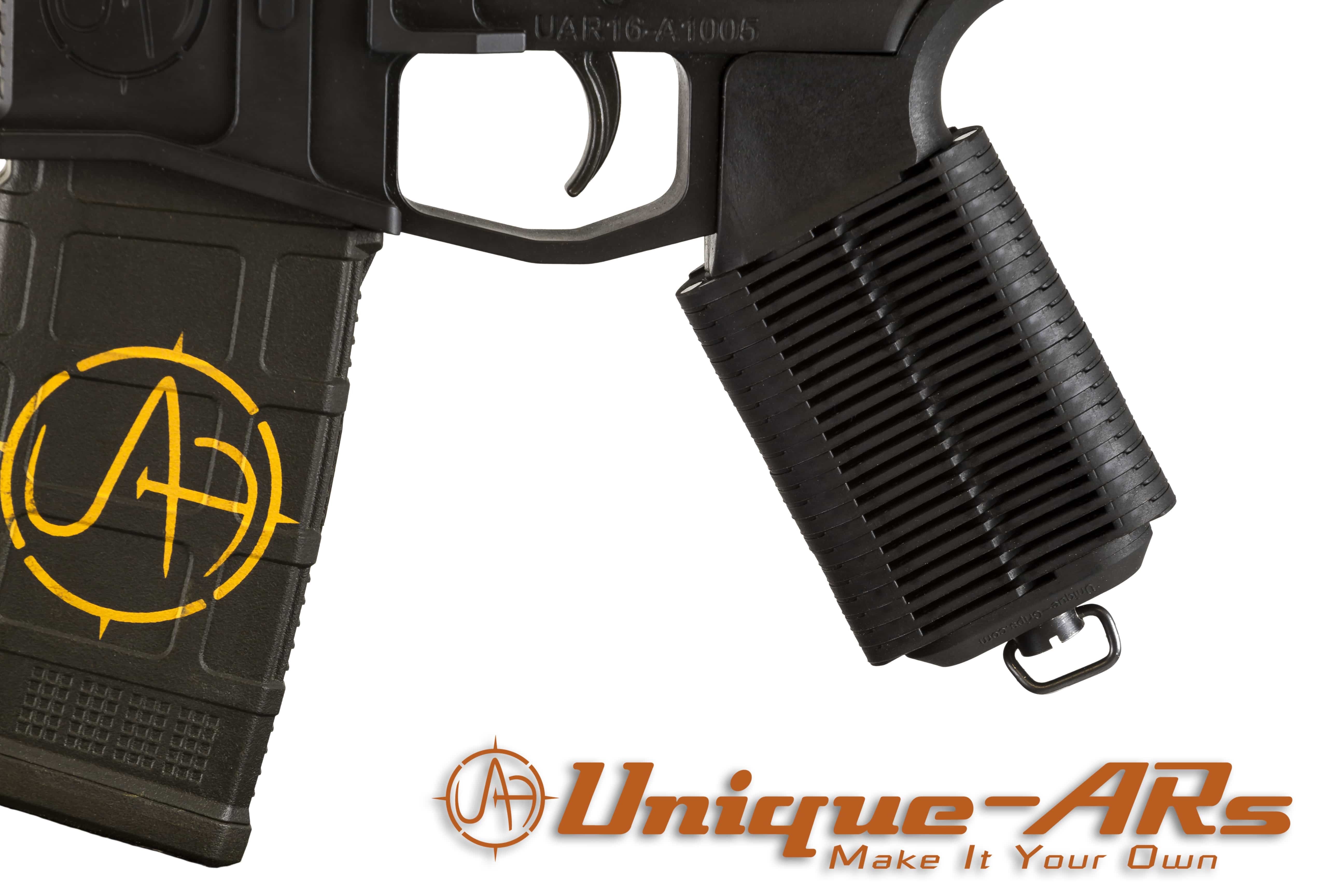 The Unique Grip conforms to a person's hand with polymer plates that ergonomically move a little side-to-side and front-to-back. It holds the formation of the person's hand with a UV protected silicon tube.
The silicon helps the plates form a person's hand whether it's left or right and locks down into the receiver with a steel grade bolt. The bolt tightens into the lower receiver to hold the custom formation.
unique-ars.com/shop/accessories/unique-grip
Tags: Unique-ARs