You do you
We've all seen the endless talk on social media this week about the issues spinning off the cowardly scumbag's rampage in Florida. We seem to be spending a lot of time yelling at people who agree with us, on everything from gun control, mental heath and anti-depressants, Trump's waffling on the 2nd Amendment, to former Deputy Scot Peterson's refusal to close with and destroy the enemy. While the vomiting of emotion is certainly understandable, especially given that our culture now seems to encourage our belief that others should care what we think, it doesn't accomplish a damn thing.
The only thing you can control is you. The way we solve this problem, other than letting it burn itself out or waiting for the next big problem to divert our controversy-addicted brains, is for each of us to get our own house in order. I'd suggest, as a starting point, taking two simple steps: get your mind right, and improve your skills.
These are two steps you can take right now, today, that you have complete control over. Not only that, but these are the two areas that directly effect your ability to protect yourself and / or fulfill your oath, and no one else can do them for you.
If you're not already doing so, take some of that social media time and invest it in dry fire, flow drills, range or shoothouse time, or talking to your wife about what to do if you're killed. Maybe a little time understanding your own weaknesses, whether physical, mental or emotional, and dealing with them head on, would be in order.
Let the politicians argue, the internet trolls participate in meme on meme violence, and the weak complain that others should be "doing something". Now is not the time for weakness or navel-gazing. Now is the time to get ready for your turn at bat.
You're the only one in control of you, so focus on that. We may all be counting on you some day.
Stout Hearts
Chappy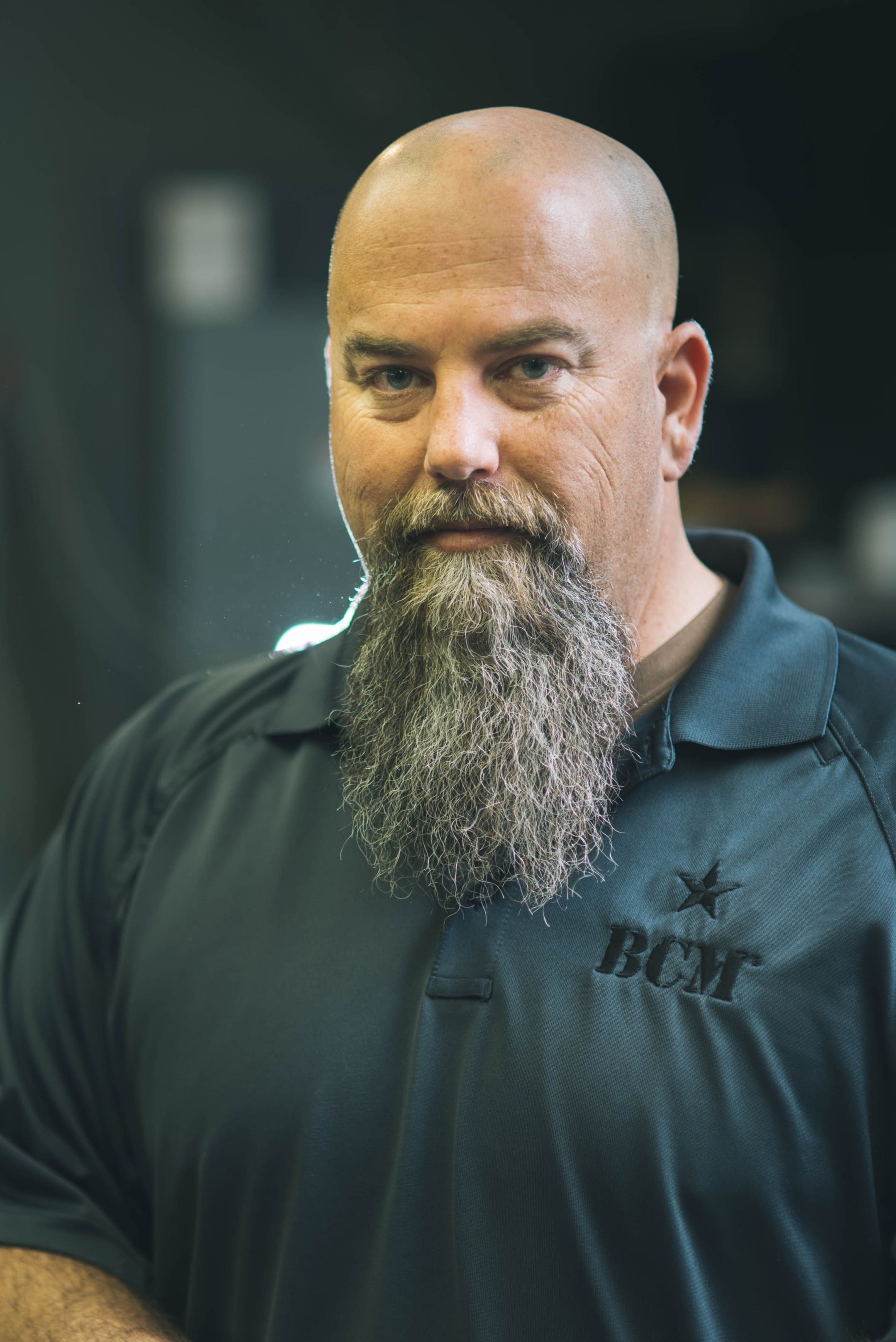 John Chapman is a founding partner of Forge Tactical, a full service training firm that focuses on procedural training for law enforcement and responsibly armed citizens. An instructor at EAG Tactical under the mentorship of BCM Gunfighter Pat Rogers for many years, John has been teaching firearms and tactics since 1994.
In the past, John has worked as a private security contractor, servicing training and physical security contracts in the public and private sector, both domestically and internationally. Mr Chapman is also a former police Lieutenant, and a currently serves as a team leader on a SWAT team in the Midwest.
Gunfighter Moment is a feature brought to you by Bravo Company USA. Bravo Company is home of the Gunfighters, and they bring us a different trainer to offer some words of wisdom.