Brand Ambassador, JD Potynsky Documentary Profile Premiers this Month

Brooklyn, NY, March 30, 2018 – MultiCam®, the combat-proven, complete family of concealment solutions for those who demand the best, has announced the next video in their Team MultiCam® Brand Ambassador series with the release of the JD Potynsky Documentary feature.
This next video in the series, set to premiere Friday, March 30th on MultiCam®'s YouTube channel, is focused on the competitive motorcycle racer and founder of Northern Red Inc., and his mission to instill the proven tactics and mindsets he learned as a soldier, on to civilians, law enforcement, and military.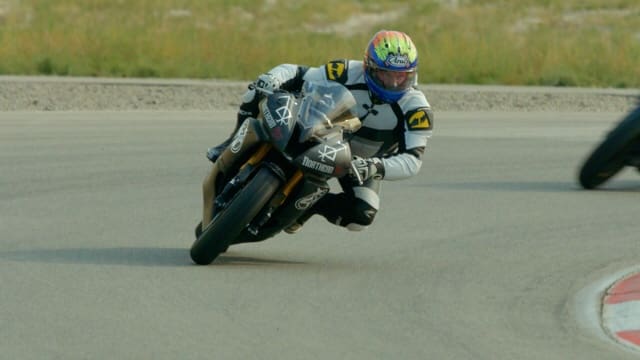 Potynsky is a decorated veteran, having served as a Green Beret from the US Army's 3rd Special Forces Group, with combat deployments to Iraq and Afghanistan. After leaving the Army he deployed again to Iraq for a private security company. Upon his return, Potynsky founded Northern Red Inc, a training facility established to bring current and relevant combat tactics and instruction to military, law enforcement and responsible citizens. Their focus is opposition-based training, the real world application of marksmanship and tactics.
In his spare time, Potynsky performs as a highly skilled motorcycle racer, applying the same focused mindset he instills in his students to the track. He also imparts that same wisdom to aspiring motorcycle racers with former racer-turned-coach, Ken Hill.
MultiCam® is proud to showcase the talents and relentless mindset of Potynsky. The company has proudly supported the men and women in uniform, as well as their families, for their sacrifices in ensuring the protection of our freedoms. It is MultiCam®'s goal to focus their efforts on raising as much money as possible for the Warriors Heart through its marketing channels including its brand ambassadors on Team MultiCam®.
To donate to the "MultiCam® for Warriors Heart" GoFundMe campaign, visit www.gofundme.com/multicam-for-warriors-heart.
Tags: MultiCam Pattern