You might have seen the recent announcements from Protonex, and wondered just what the heck a 'Squad Power Manager' is. If that's the case, or even if your unit has already been issued them, this overview / refresher might be useful.
In a nut shell, the SPM-622 Squad Power Manager intelligently manages energy transfer to and between batteries and electronic equipment. It is an intelligent power harvester and scavenger, it is an automatic voltage converter, it is a universal power hub for charging batteries and running equipment, it's safe and easy-to-use, and it's robust enough for tough missions in harsh environments.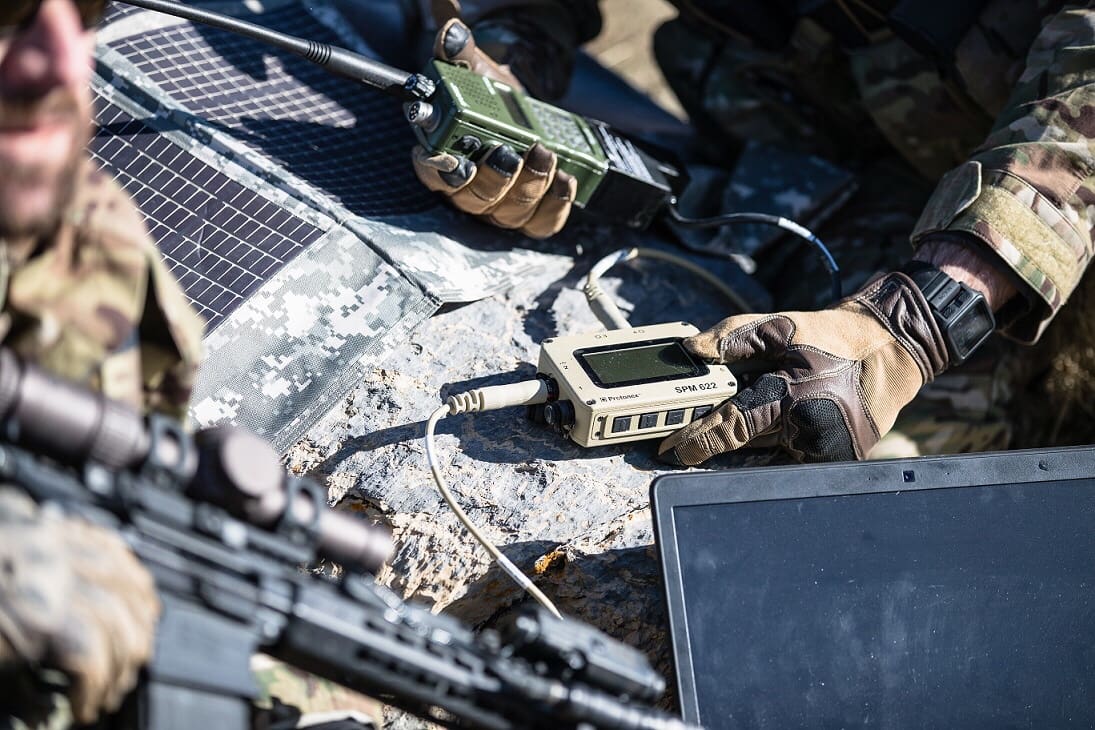 It enables troops in the field to:
• connect multiple different electronic devices and batteries at one time
• run electronic devices of any type from a common battery, and from different batteries
• run multiple devices and recharge different batteries concurrently
• harvest power from solar blankets, vehicle outlets, car batteries, and other sources
The SPM-622 has proven itself as a mission-essential tactical tool with deployed teams because of its ability to drastically reduce their battery burden, while simultaneously increasing their up-time and operational effectiveness.
The SPM-622 Squad Power Manager currently supports a wide range electronic equipment for specialist applications; including Prolonged Field Care; EOD; Unmanned Systems; Radio and SATCOM Operators; Recon, Surveillance and Target Analysis; Dismounted Infantry Situational Awareness; and more…
Widget Wednesday is a weekly series to educate you on the use of Protonex products. Visit www.ptxnomad.com or reach out to [email protected] to find out more.
Tags: Protonex