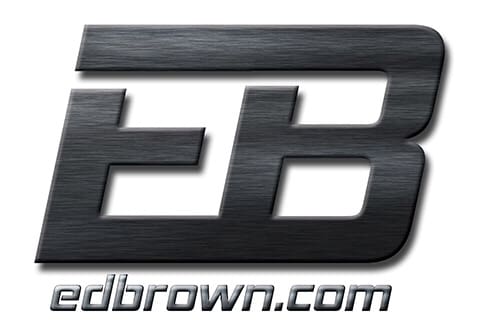 PERRY, MO – Ed Brown Products, Inc, continues to release new models amid a yearlong celebration of their 50th anniversary.  The latest addition to their lineup is the Executive Commander.
The Executive Commander joins the Elite Series, with a refined, elegant look.  A true 4.25" Commander barrel, this model is fully dressed with sleek 25lpi checkering on both the front strap and mainspring housing.  The perfect balance of size, sight radius and flawless reliability, the slide of the Executive Commander is finished out with Brown's French border and ball cuts for a striking appearance.  This pistol is about serious business and includes the best machined, tactical profile thumb safety on the market.  What's more, it's fully customizable with over 100 options, and backed by a written lifetime warranty.
Sales and Marketing Director John May said, "The addition of the Executive Commander is just another example of listening to our customers and offering the products they want.  We've been in the business of building the finest custom 1911 in the world, for 50 years now!"
For more information on the Executive Commander or other custom handguns please check with your local Ed Brown Products Dealer or visit www.edbrown.com.  Follow us on Facebook and Instagram.  Get informational videos on our firearms by visiting our YouTube channel.
Tags: Ed Brown Products