In a message to the Force, Chief of Staff Gen Goldfein and Chief Master Sergeant of the Air Force Wright announced the transition from the Digital Tigerstripe Airman Battle Uniform to the Operational Camouflage Pattern (OCP) uniform. While the Air Force refers to it as OCP, they are actually describing the paint job on the Army Combat Uniform. This is the same camouflage pattern adopted several years ago by the US Army for the ACU and is already worn by all Airmen while deployed and by many at home station.
Along with the adoption of the new uniform, comes the long hoped for return of squadron patches.
For Airmen who already have them, wear guidance is forthcoming to allow their wear beginning 1 Oct 18.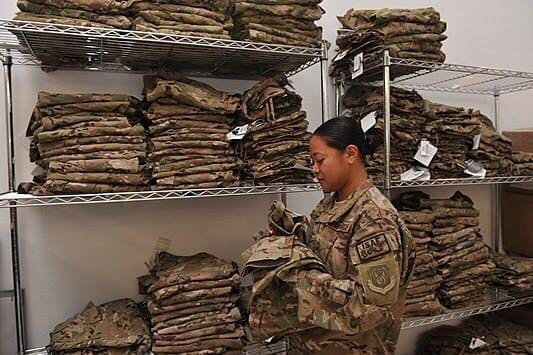 Fellow Airmen –
After careful consideration, we've made the decision to transition from the Airmen Battle Uniform (ABU) to the Operational Camouflage Pattern (OCP) uniform. The following factors influenced this important decision for our service:
OCPs have been part of our Air Force uniform inventory since 2012. Over 100K Airmen have been issued OCPs for deployed use in CENTCOM, 100% of our AFSOC Airmen wear it as their standard, and all of AFGSC's Security Forces members are authorized OCP wear. We are not adopting a new uniform, we are choosing the best of what is already in our inventory and in use.
Surveys of the force indicated that Airmen overwhelmingly prefer OCPs over ABUs for functionality, fit, and wear; specifically:
OCPs work in all climates and across the spectrum of our mission sets. It is equally suitable on a flight line, in a launch control facility, and on a JTAC calling in fires.
OCPs are a better fit for both men and women. We heard loud and clear that the ABU has not been functional or sized correctly for women.
Already in our inventory and in use, the OCP 2-piece flight suit has overwhelming support from aircrew. This uniform will be authorized for all non-ejection seat wear and made available for purchase/issue. In addition, it will be tested for use in ejection seats for those who may prefer it over the one-piece flight suit.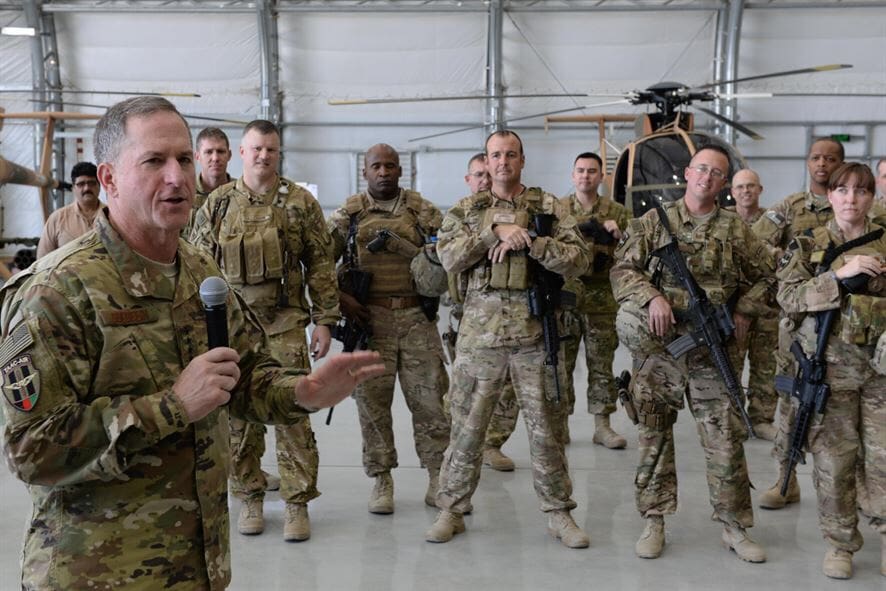 OCPs will become the joint combat uniform for Airmen and Soldiers while patches and nametapes will identify our respective services.  Service distinction will be maintained in our Blues, Service Dress, Mess Dress and PT uniforms.
OCPs allow us to bring back squadron patches and heraldry which is central to our culture as Airmen. While we will no longer allow squadron colored T-Shirts with OCPs, we will celebrate unit integrity with appropriate patches and insignia.
OCP guidance and timelines are available for review on MyPers. In order to allow squadrons to develop patches and ensure the correct accoutrements are available, we have set 1 Oct 18 to begin wearing OCPs for those who have them. Transition details can be found in the guidance.
Thank you for your active engagement and your patience as we made this important decision for our service. We remain committed to listening to you, Airmen in the fight and command teams on point.
We're proud to serve with you –
DAVID L. GOLDFEIN          
General, USAF Chief of Staff
KALETH O. WRIGHT
Chief Master Sergeant of the Air Force