Well, this is it. Our week at the Summit has come to a close.
Last night we had a closing ceremony where we received our participation patches and said our goodbyes to the staff.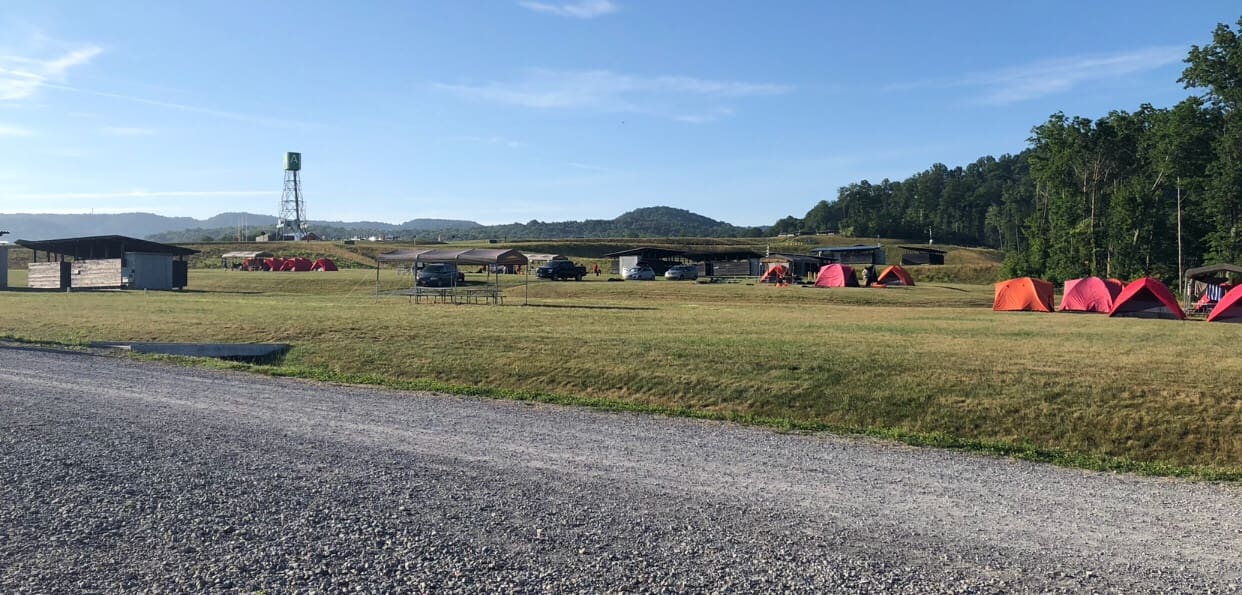 We woke up and quickly packed up our camp. Next, we hiked to a breakfast of french toast sticks, breakfast potatoes, eggs and cheesy eggs. We completed the day with a drive back to the Tidewater of Virginia.
Post Script
The trip was fantastic. Personally, I've never packed so many varied experiences into a single week. It is also unique among the BSA High Adventure Bases as it offers individual choice in program selection as well as access to those with handicaps or special needs. I highly recommend it to fellow members of BSA.
Here are some admin notes about camp for those of you considering going.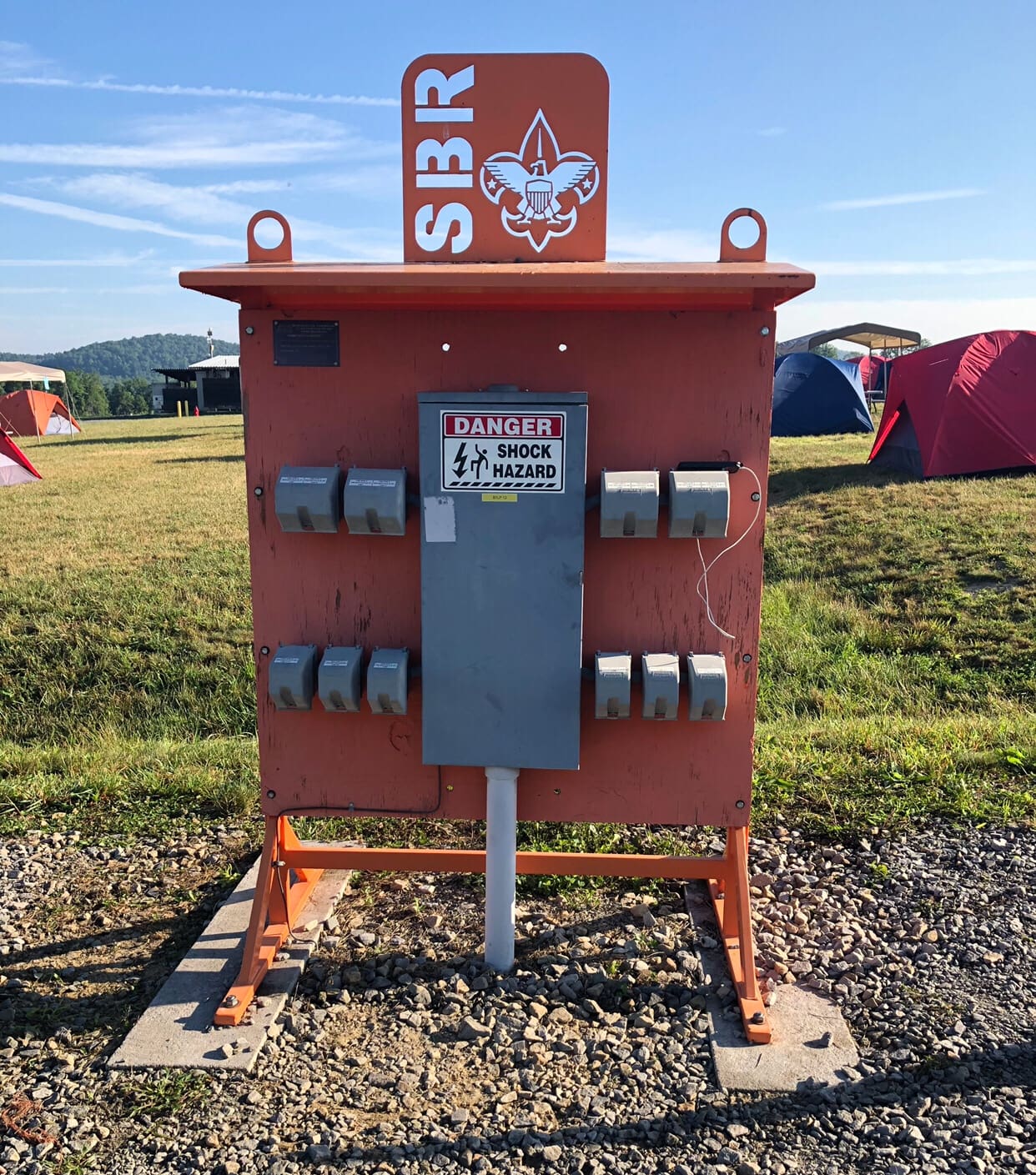 The base camp is well laid out, designed to become a sizable city, every other year. There are power stations scattered throughout the camp.
Likewise, water stations are all over and allow the simultaneous filling of multiple bottles or reservoirs.
Call it a blessing or a curse, the base camp has extensive Wi-Fi access thanks to an AT&T network leftover from the National Scout Jamboree. In fact, I used it to provide my coverage of the experience.
Finally, follow the packing list. I didn't think I would need a jacket in June, but it got down into the low 60s. Also, you'll do lots of hiking during the day. I found light hikers worked best as you are almost always on a path or road.