Over the weekend we told you that the US Army had issued a Prototype Opportunity Notice, reviving their requirement for a 9mm Sub Compact Weapon for its Personal Security Detachments which protect High Risk commanders and key personnel in the US and overseas.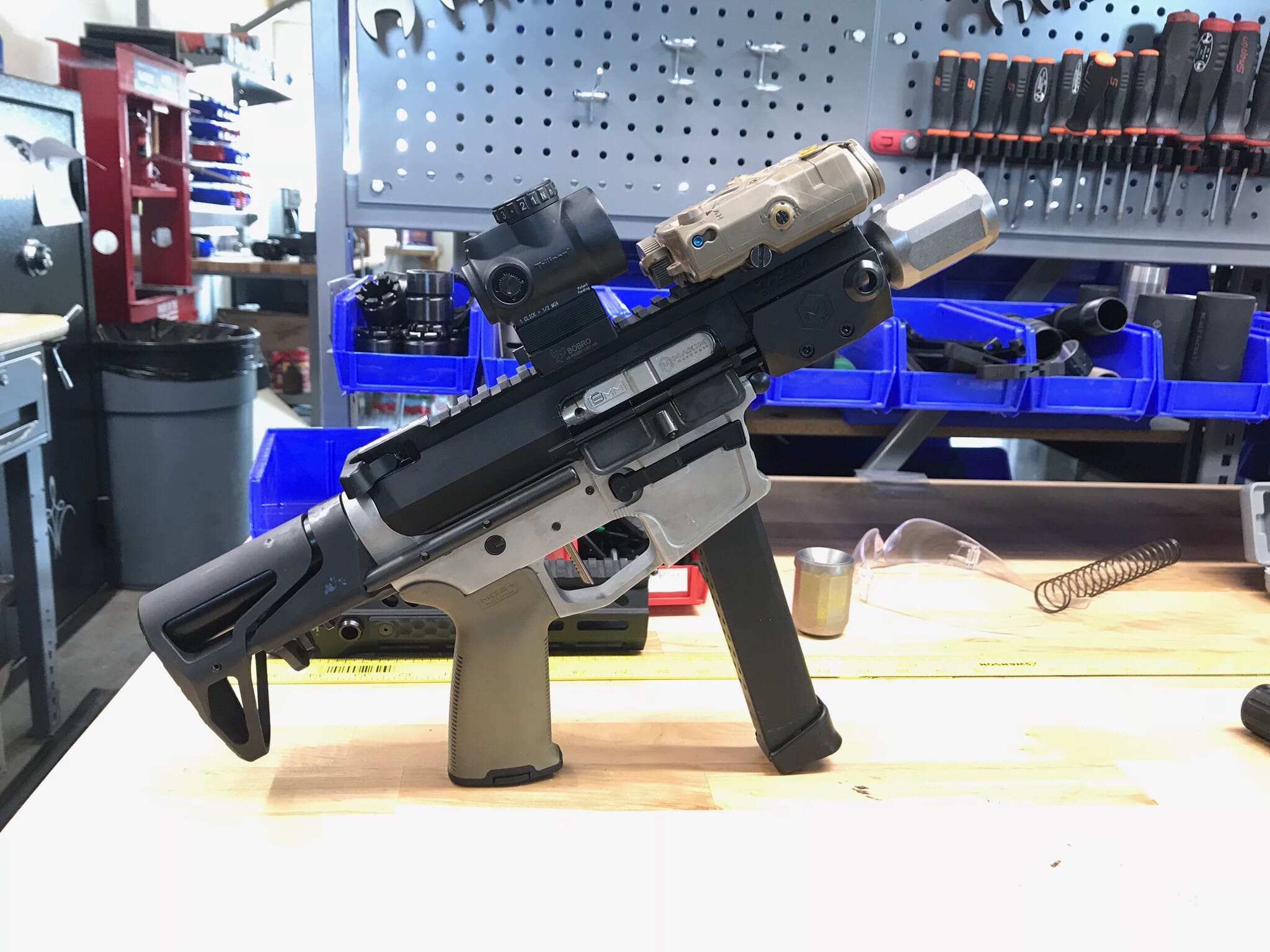 we had checked outMaxim Defense's new SCW stock during TRIGGRCON and asked them if they were going to participate in this PON. They told us they had already taken a look at the requirement and combining their existing Sub Compact Weapon Stock (SCW) with a Maxim 9mm bolt assembly, which shaves 4 inches off the buffer length, they were able to make it just under the 15″ overall length stipulated in the PON. The prototype seen here is outfitted with a Krink-style muzzle device and uses Glock magazines.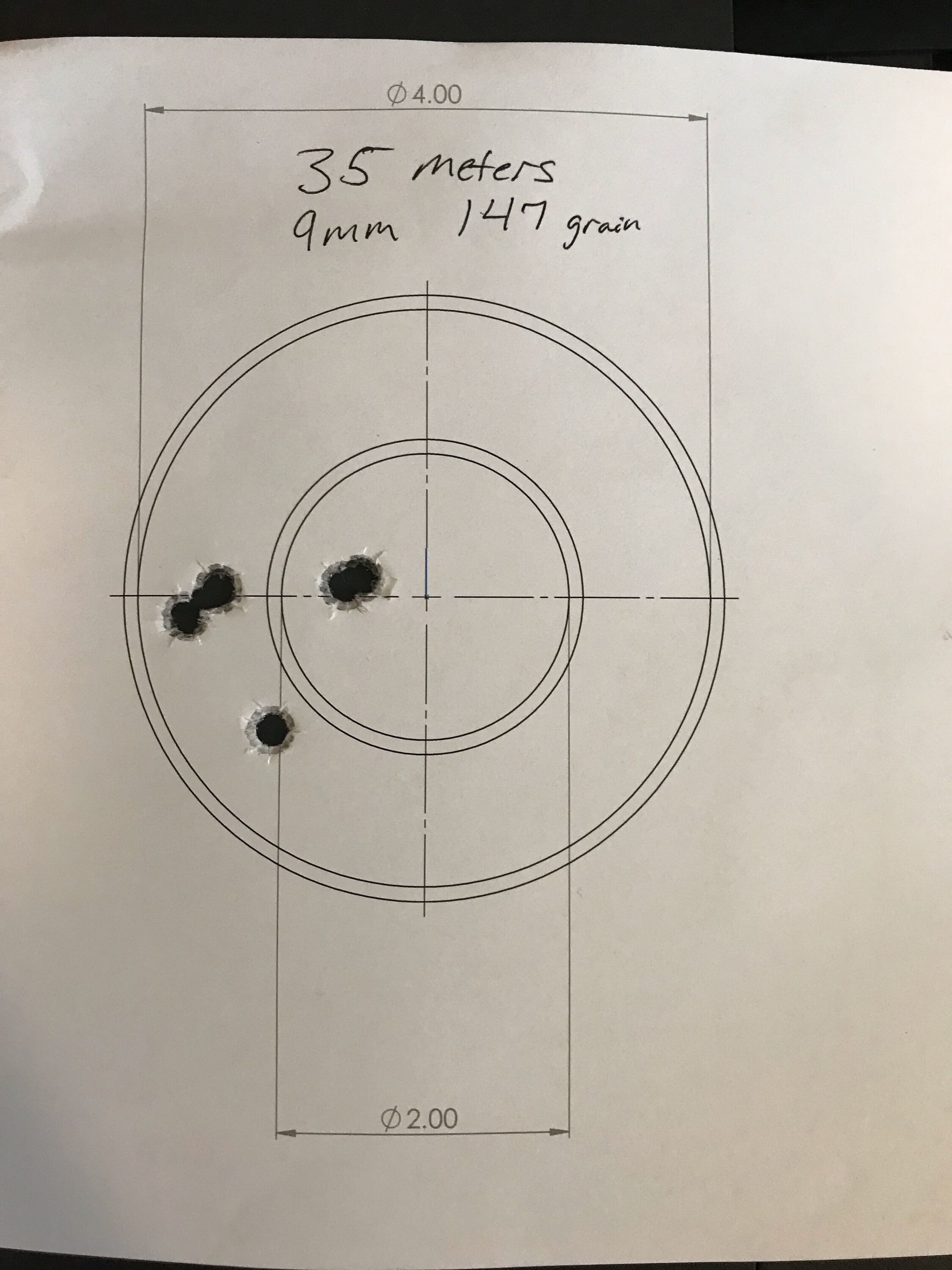 Not just enough to build it, they took the prototype out back, firing a 2 inch group at 35 meters from its 5.5 inch barrel, well within the accuracy desired by the Army.