Quantico Tactical gave us a sneak peek of a prototype 40mm grenade pouch from RE Factor Tactical. This is a 3D printed model but will be manufactured from high strength polymer.
It will hold three 40mm grenades and incorporates a lip at the top rear of each cup to help retain the grenade in the pouch.
Here, you can see how it works. There's also a bungee cord to keep the grenade in place with a quick release at the front.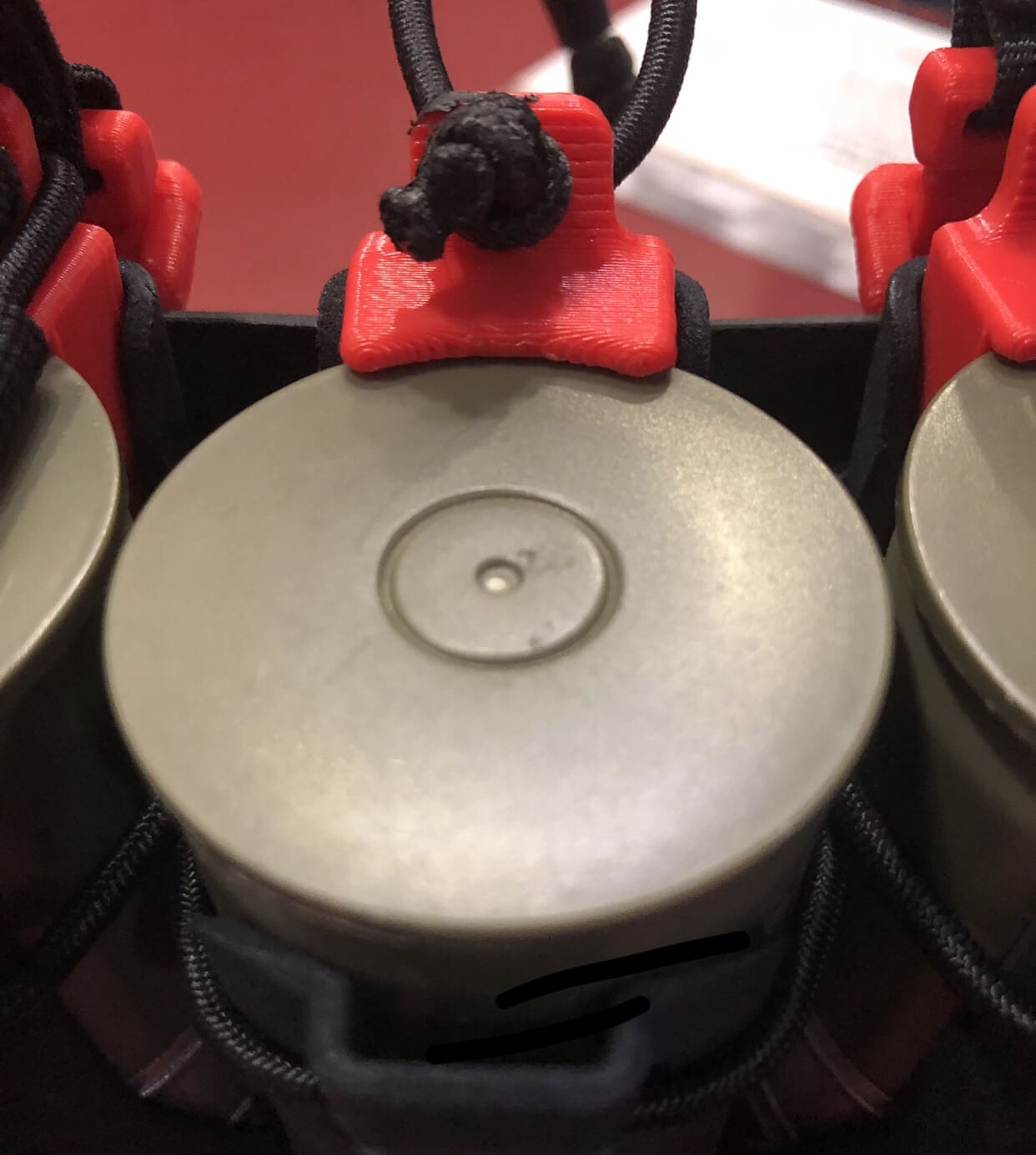 The pouch is also PALS compatible.
No word yet on when these will be released. But you can bet, they'll be available through Quantico Tactical.