Williams Blade Design is run by James Williams and sons. James is a former Army officer with iver 50 years of experience in the martial arts, having developed The System of Strategy. For over 20 years he has been creating blade designs for himself and others. While they are made in relatively small batches, they are highly sought after as working blades.
Seen here are several of his designs. The HZT 002 features a 6.5″ Blade made from 80CrV2 by Daniel Winkler.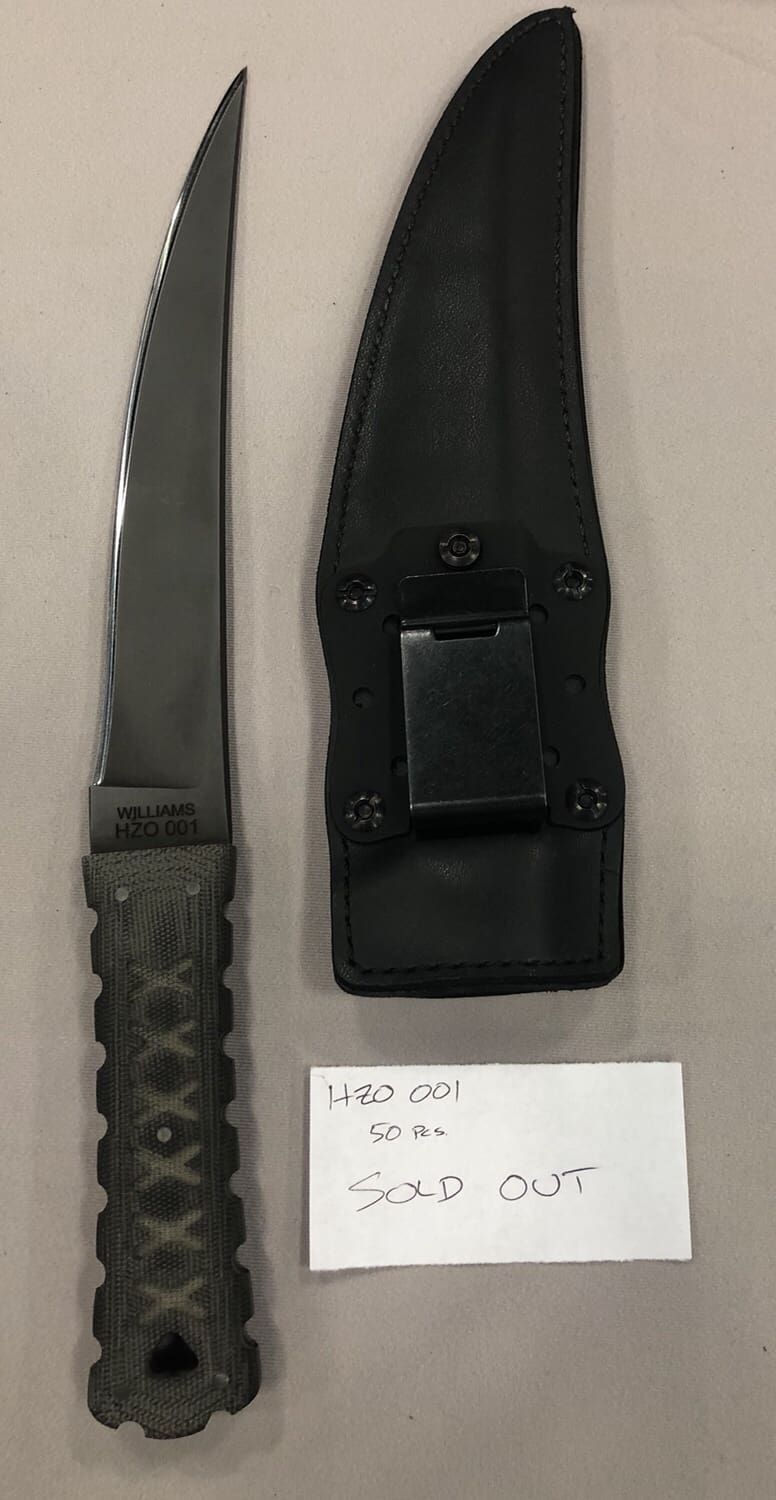 If you're a true knife aficionado, you've probably already heard of James Williams and his knives. If not, poke around this website and check out his designs, both on williamsbladedesign.com and CRKT.com.
Tags: Williams Blade Design