During SOFIC, Maxim Defense offered me a look at a project called M-RAX which is an attachment system for weapon accessories. Then, they updated me on the progress at TRIGRRCON. Today, after some final refinement and patent applications, they launched M-RAX.
Here's the deal, M-RAX is compatible with M-slots. Yeah, you can figure it out, that means M- LOK slots. If you use M-LOK, you'll want to take a look at M-RAX for your Picatinny rail sections.
What is nice about MRAX is that they are end-to-end stackable (2-6 length), giving you the option to create seamless, full-length MIL STD 1913 rail sections where you want them.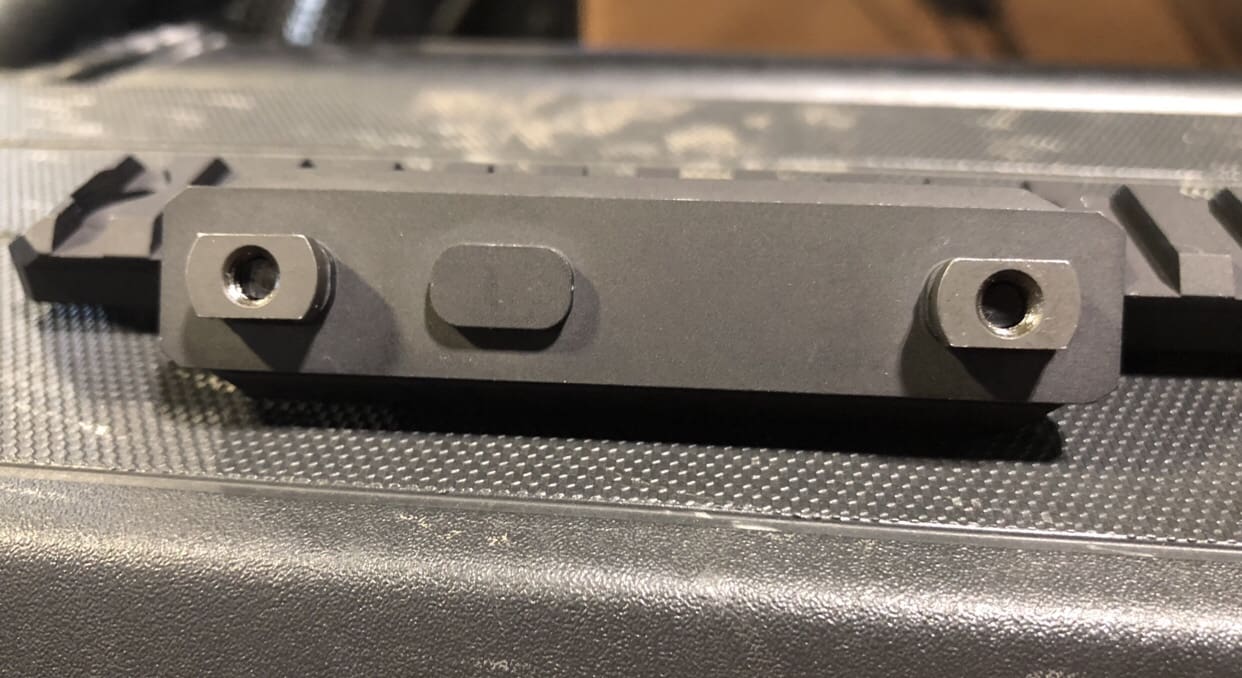 Additionally, they are easy to install and remove thanks to the spring loaded interface. You just use the supplied hex key to push the spring loaded hardware through the M-slot, twist 90 degrees to engage, release tension and then tighten normally. There's no adjusting the height of the T-nut in order to get it to engage.
Length/Weight:
2 • M-Slot (3.145") / 1.54oz
3 • M-Slot (4.720") / 2.31oz
4 • M-Slot (6.295") / 3.09oz
5 • M-Slot (7.870") / 3.87oz
6 • M-Slot (9.445") / 4.62oz
M-RAX are made from 6061-T6 Billet Aluminum and Hard Coat Anodize type 3 Class 2 in Black or FDE.
www.maximdefense.com/product/m-rax
Tags: Maxim Defense