OVERVIEW
The RAID-X (Ruggedized Aiming/Illumination Device) offers smaller, lighter and superior performance. Powered by one (1) CR123 3V battery, the RAID-X features a red or green visible laser, near infrared (NIR) laser, NIR room Illuminator and variable NIR illuminator all co-aligned with one windage and elevation adjustment.
In addition to size and weight reduction, the RAID-X boasts ultimate beam clarity and uniformity aiding in target identification and situational awareness. The RAID-X power settings for lasers and illuminators are totally adjustable on the fly to end users preference and can be fine tuned together or individually to set the desired brightness in each mode. Once the settings are chosen they are automatically saved and stored until further changes are made.
Ergonomically located controls allow for full ambidextrous operation and ease of use. The NIR illuminator focus wheel provides rapid adjustment of beam divergence for various distances and mission requirements. An easy to read OLED display provides key information/mode status with automatic or manual brightness control and can be completely covered to eliminate unwanted light signature via sliding display shroud.
The RAID-X securely mounts low-profile to 1913 style picatinny rails using two shock nuts, without interfering with optics or iron sights, providing improved laser bore sight retention. Rated for use on multiple weapon systems.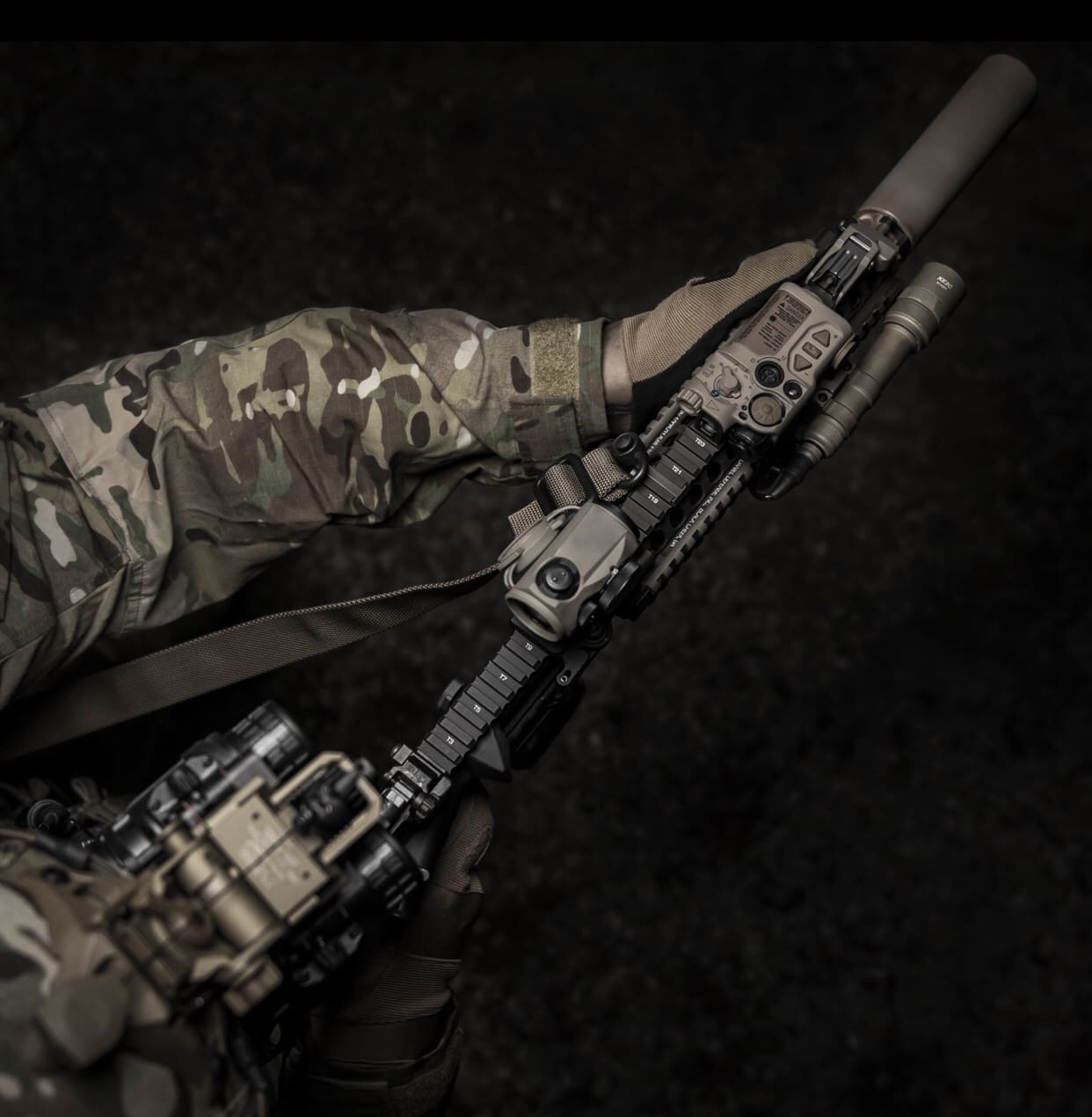 FEATURES & BENEFITS
– Red/green VIS laser, NIR laser and NIR room/variable illuminators
– Lasers/illuminators all co-aligned with one adjustment
– Five (5) selectable pulse modes on VIS/NIR lasers
– Precise beam clarity for optimal recognition/identification
– Illuminator wheel adjusts beam divergence from flood to spot
– Selectable low/high power laser and illuminator settings
– Multi-function buttons provide on the fly laser/illuminator power adjustment
– Remote port accepts common pigtail plug switches
– Mounts to 1913 style picatinny rails via 2 shock nuts
– OLED display provides key status information
See RAID-X in the Wilcox Industries Booth #8303 at SHOT Show.