First off, I was surprised to run into MATBOCK at OR, but they had their wares dialed in, with a focus on the Search and Rescue community.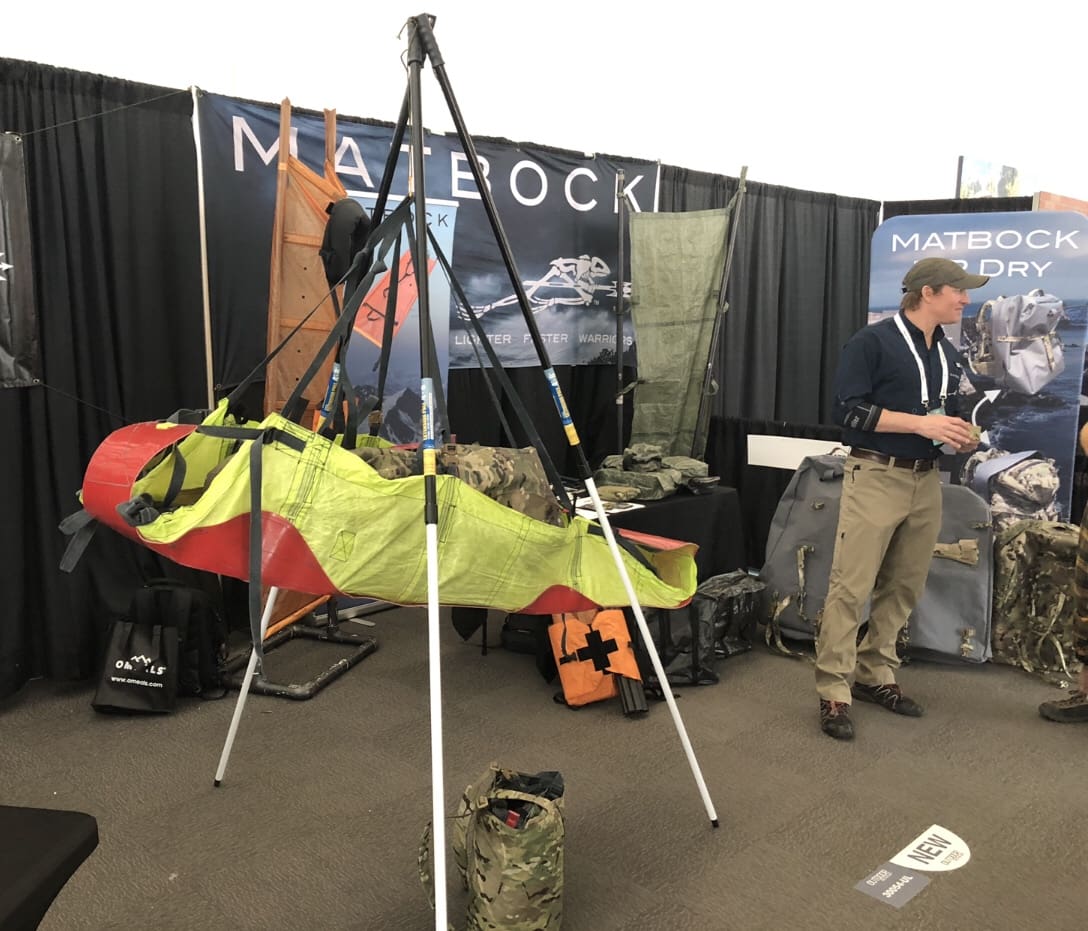 For example, they were displaying their hard bottom Cobra Sled in Rescue colors.
But the new hotness is their Travel Bag Line. Made in the USA, the entire kit of five bags weighs just 7.5 oz thanks to the Ghost Lite construction. These aren't going to absorb liquid and they've even used Kevlar thread and water resistant zippers.
Right now there's a limited time offer for a set of five bags for $200 from www.matbock.com.