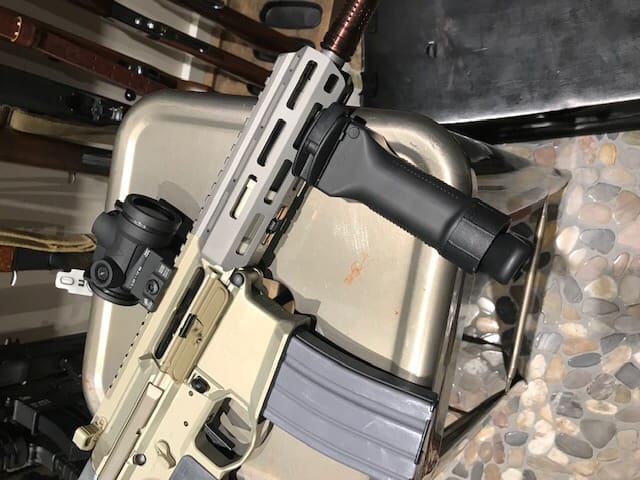 Love it or hate it, the Grip Pod was one of the most successful weapon accessories of the early 21st century.
The creator, Joe Gaddini has long wanted to introduce a Shorty version of the design. The Shorty is just over an inch shorter than the standard Grip Pods.
Also, here's a pic of the patented folding mount.
Look for it this summer through RSR, Brownells, US Tactical Supply, MSP/Mounting Solutions Plus and ADS.