In the TNVC booth at last week's NRA Annual Meeting, I ran across the most innovative product of the show.
There are multiple dryfire systems on the market but most are pistol-centric with a few intended for rifles, but none work with a telescopic sight. The BetterShot by Tele Vue is a dryfire system for optical sight equipped rifles.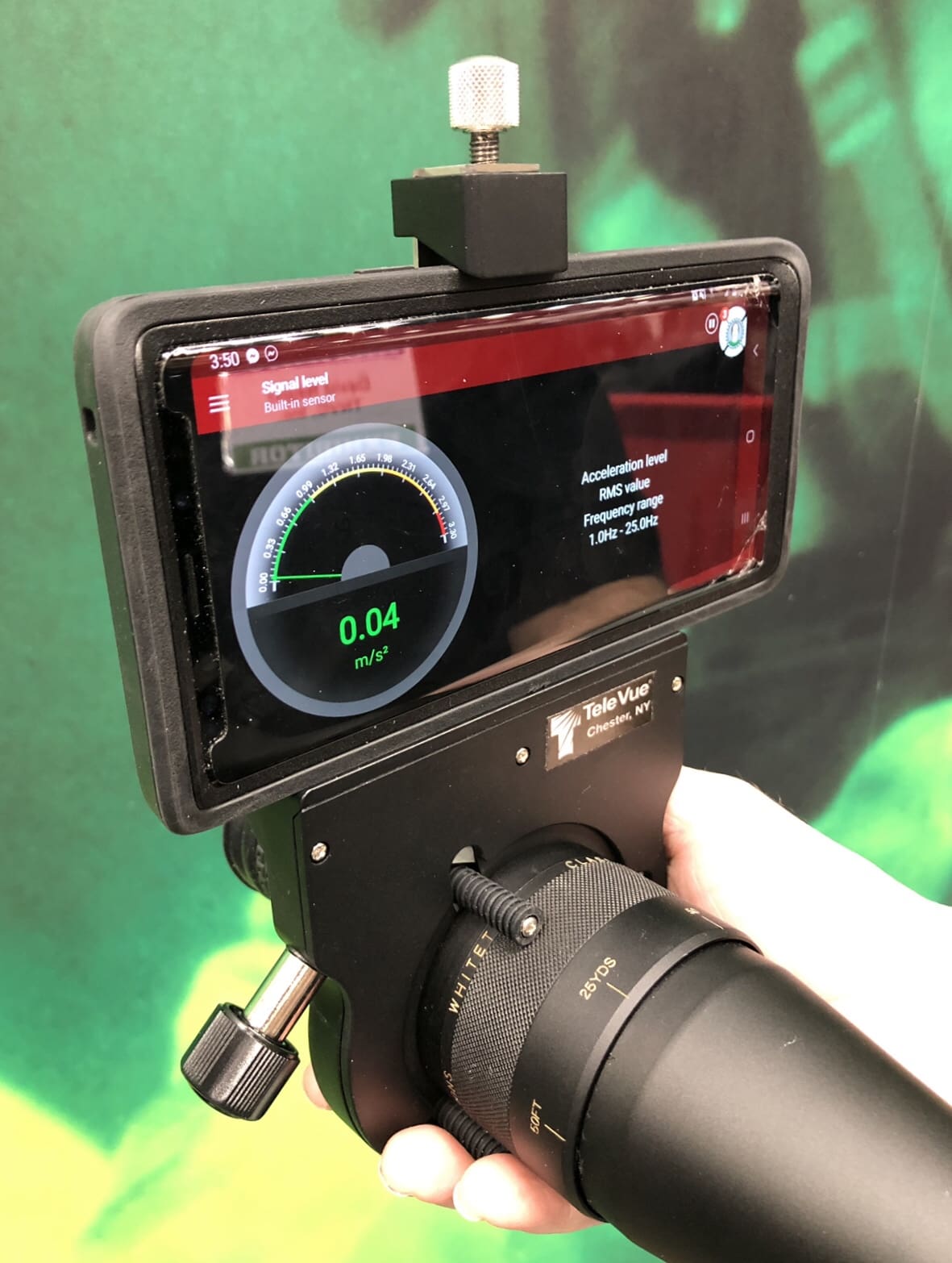 Above, you can see the BetterShot device mounted to a scope's objective lens. It includes a cradle for a smart device which uses an app to detect and track movement through a dry fire sequence.
Here you can see the rubber coated fingers which are adjusted to tighten around the scope's objective lens (40 -60 mm).
This image shows the objective aspect of the BetterShot device with its 35mm lens. This lens is independently adjustable and you can focus on objects as close as six feet.
Tele Vu founder Al Nagler started out an optical designer for NASA. In fact, Tele Vu builds some great telescopes as well as the BetterShot.