Geissele Automatics is offering a pro-deal to SOF Personnel for the Vortex submission to USSOCOM's Squad Variable Power Scope program. Although it was not selected, it has been in use by SOF for many years and remains extremely popular.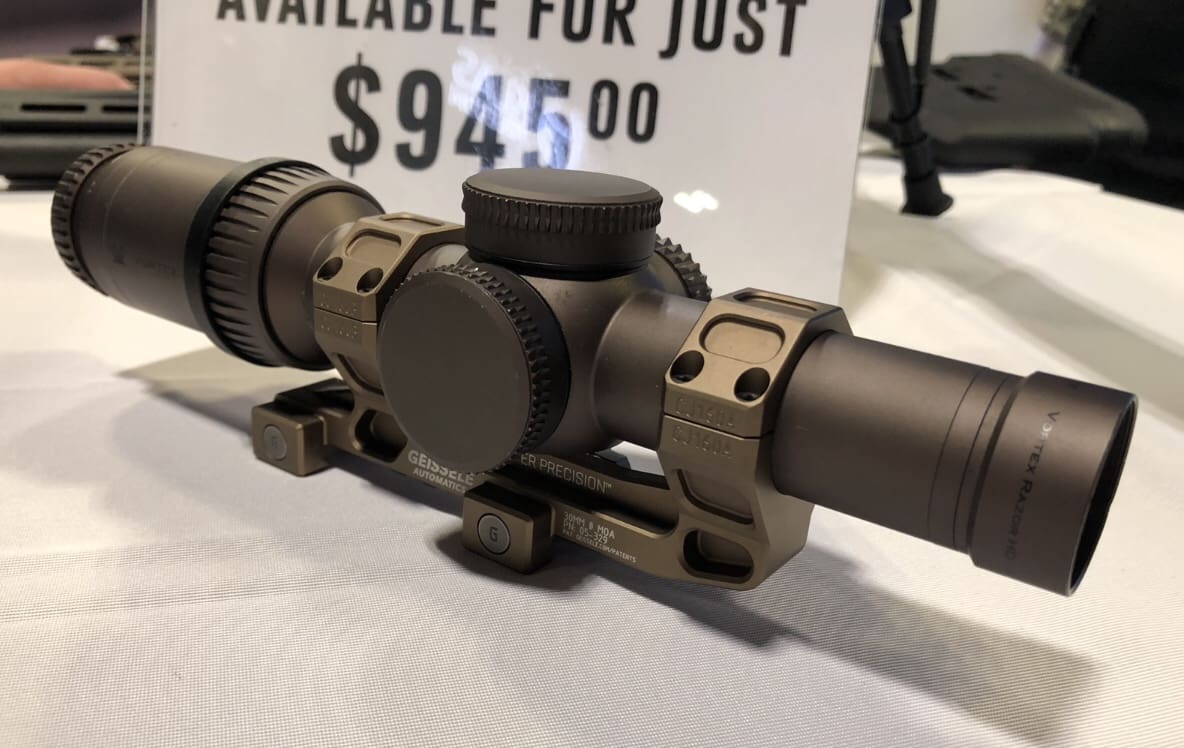 The Vortex Razor 1-6 is combined with a Geissele Super Precision Scope Mount. The throw lever seen is NOT included in the package. Still, this is a phenomenal price for a working optic which both Geissele and Vortex hope will be put to use on working carbines.
Fill out the form and follow instructions for submitted. The form is available here for download.
You have to submit via a valid socom.mil email address. Other emails will be deleted. If you are SOF but assigned to a non-SOF organization such as a service school, contact [email protected] to verify credentials.