Last month, Blackhawk launched their new T-series line of holsters with its thumb actuated release mechanism. As part of a phased roll out of additional models, they just introduced a level 2 and level 3 light bearing holster.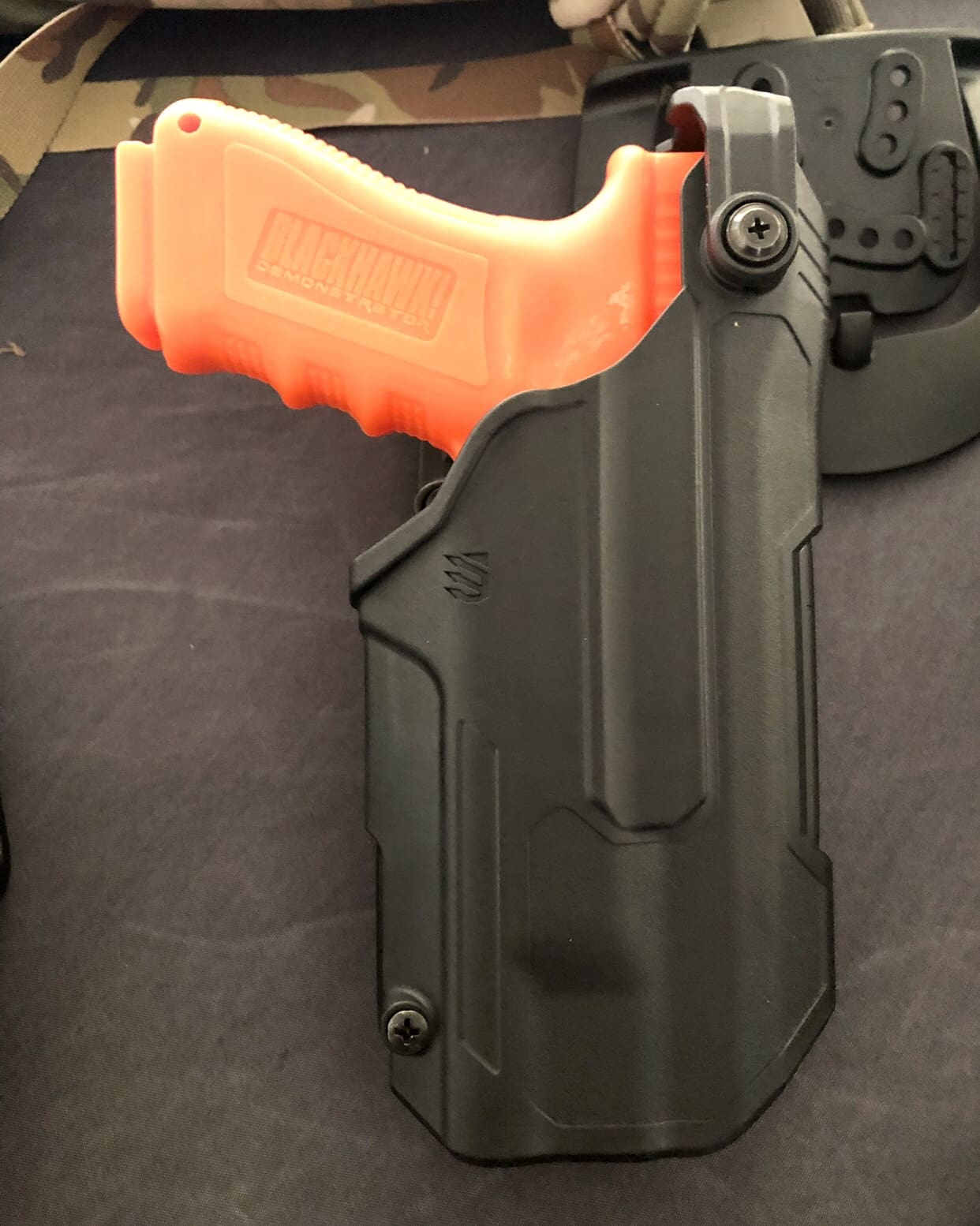 Seen here is a level 3 retention model. What makes the introduction of this model even more significant is that it accepts the Streamlight TLR–1 light. Previous light bearing holsters from Blackhawk have only accepted the Xiphos light.
Blackhawk products are available in Canada from Rampart International.