The GEN-12 from Genesis Arms is a 12 ga upper receiver group for use with DPMS 308AR (gen1) lowers.
The short recoil operates as a delayed blowback with the barrel actually moving each time it is fired, like on a GLOCK. You can see the guide for the barrel in the end of the handguard. They are currently developing a standoff system for use as a breaching shotgun.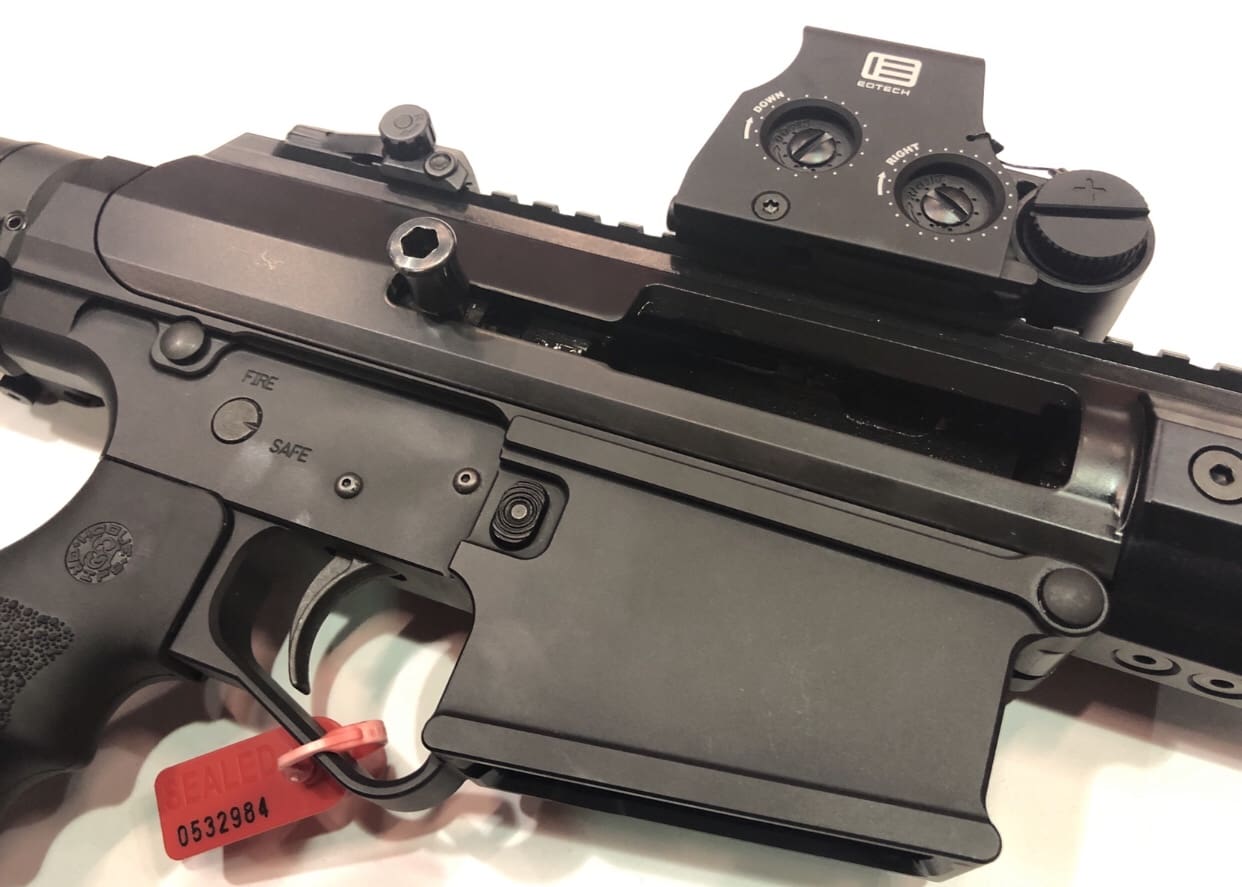 The reciprocating charging handle is on the right side of the receiver.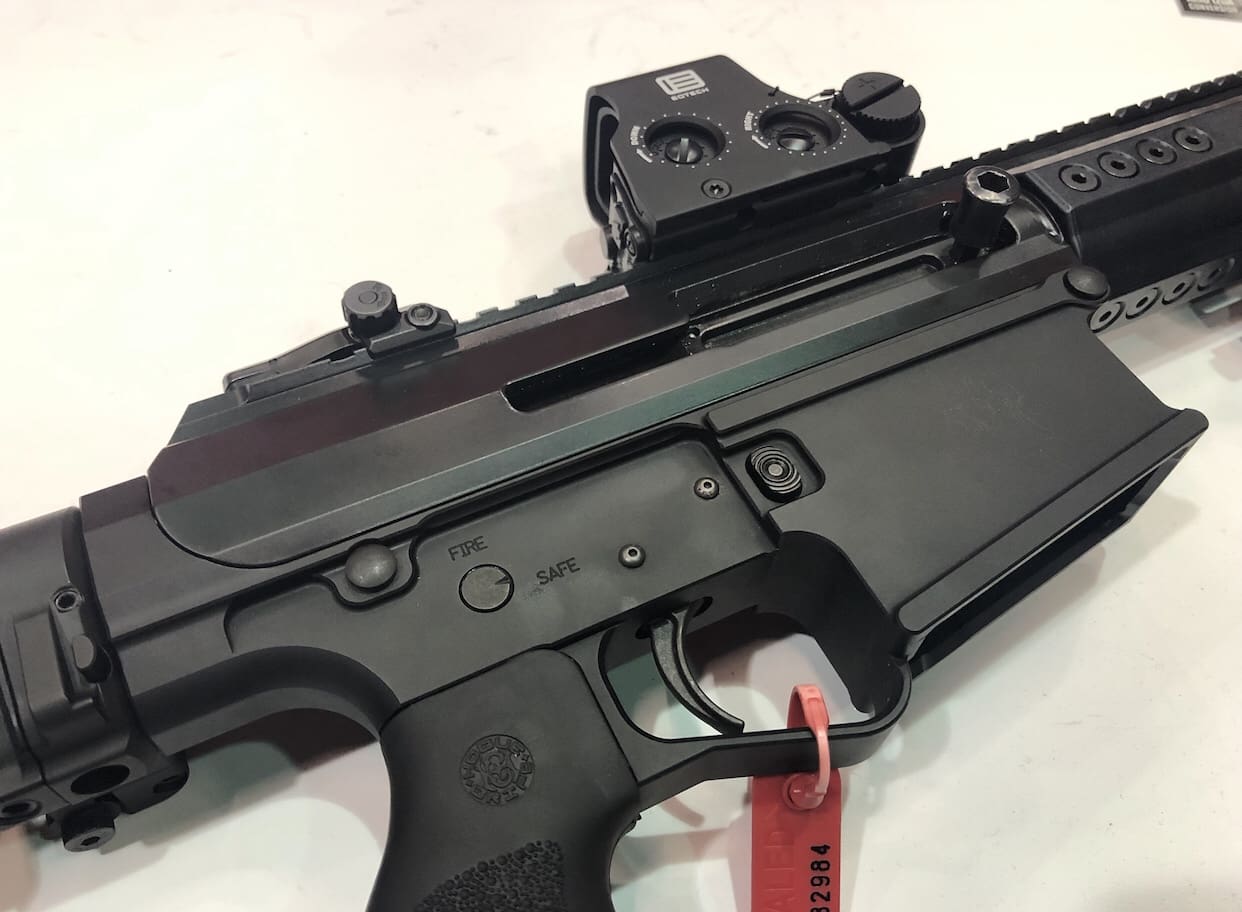 In addition to the upper, they provide a reliability package with beefed up springs for the bolt catch and magazine release.
Due to the operating system, the lower can be fitted with a folding stock.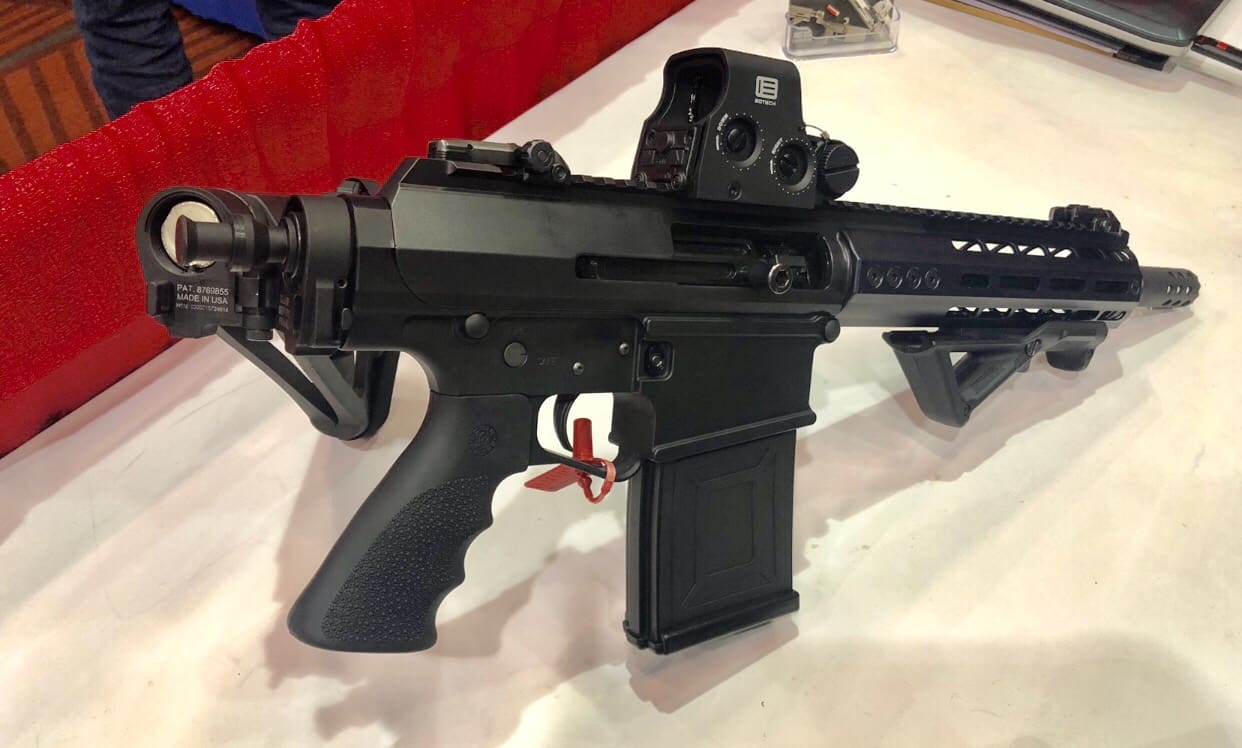 X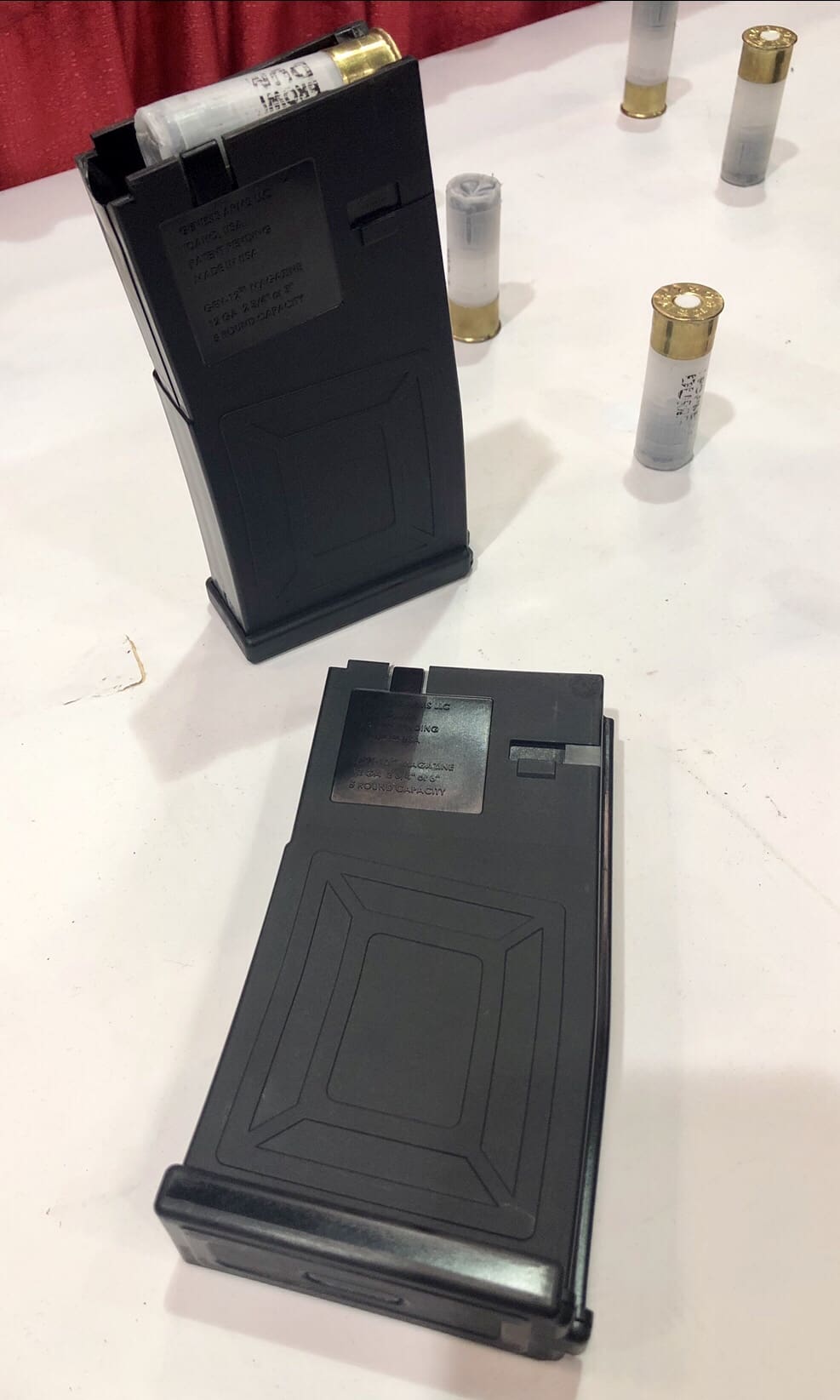 The GEN 12 uses proprietary magazines. Five round versions are currently available, but they are working on a 10 rounder. The biggest issue was working out the curve shape for a smooth feed.
Here, you can see the follower.