Columbia, SC, August 6, 2019 – Panteao Productions is happy to announce the release of Make Ready for Africa, with Geoffrey Wayland. This is the first video in a new series of instructional titles that will focus on hunting and hunter education. We've all seen the hunting videos that show a hunt but give little information with regard to how to prepare for the hunt or to understand the game being hunted.
In this first video, Panteao has teamed with African professional hunter Geoffrey Wayland of Fort Richmond Safaris. Raised on a remote farm in the Northern Cape of South Africa – a farm that's been in his family since 1867 – Geoffrey started hunting when he was seven years old. When his father passed, Geoffrey took over the family outfitting service – Fort Richmond Safaris – and has been working as a professional hunter and outfitting safaris for plains and dangerous game all over Africa for more than a dozen years.
Along with Geoffrey, gun writers Richard Mann and Ron Spomer, and Carlos Martinez from the Remington Outdoor Company Custom Center, give their valuable insight — based on more than a century of field experience — to help you make ready for Africa. Topics include selecting an outfitter, travel, firearms permitting, rifle and cartridge selection for plains and dangerous game, optics, clothing, field prep, payment and gratuity, taxidermy, expectations, and much, much, more. Before you head to the Dark Continent on your first, or even next safari, you should watch this video.
Panteao greatly appreciates the support of the sponsors that help make this video happen: Dakota Arms, Remington Custom Shop, Marlin Custom, Meopta, Merkel, Jagdhund, SKB Cases, Hunters HD Gold, Surefire, Versacarry, Work Sharp, Spyderco, African Odyssey, and African San Taxidermy Studio.
Make Ready for Africa Sponsors: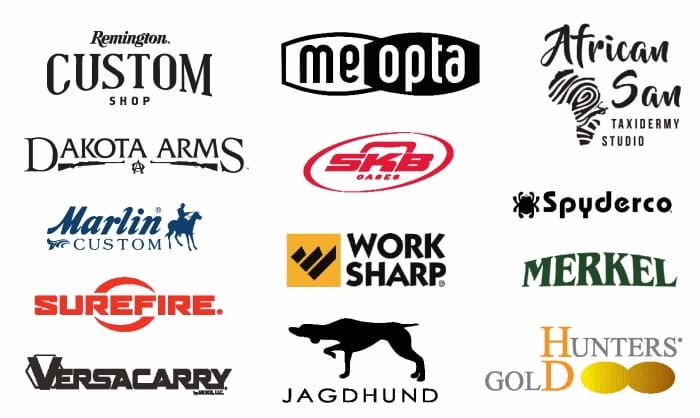 Make Ready for Africa is now available streaming for Panteao subscribers. It can be watched online via a PC or Mac, on a smartphone or tablet using the Panteao Make Ready Android and iTunes apps, or on television with the Panteao Make Ready channel on Roku, Amazon Fire TV and Apple TV. For more information on how to stream the Panteao videos, visit: panteao.com/streaming-video-ways-to-watch
The video will also be available later this month on DVD and Digital Download formats. For more information on this title, visit Panteao at: panteao.com/product/make-ready-for-africa