Versatile Pocket Pry Bar Tool in Titanium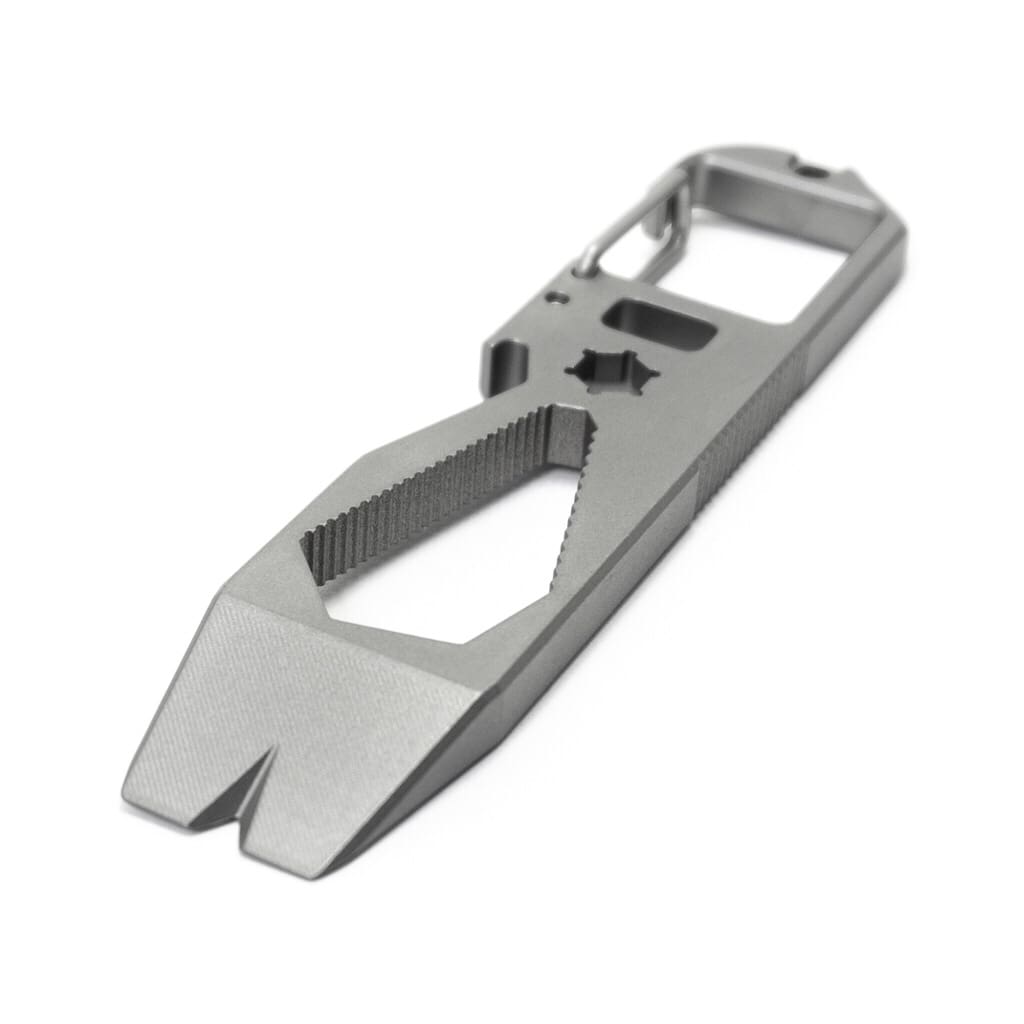 Prometheus Design Werx has released their new PB&J Tool for everyday carry. This versatile pocket pry bar tool is precision machined in 6AL4V titanium and features 9 defined functions. The PB&J Tool is designed to better tackle many of the daily random chores that your primary carry knife can't handle. Think of it as your favorite folder's EDC sidekick. 2 of the functional highlights for this tool are the built-in wire spring gate allowing easy clipping to a key ring, belt loops, pack or bag webbing and the other is their signature Universal Wrench that works on both metric and SAE hardware. As with all PDW EDC tool designs, form follows function with refined attentive details.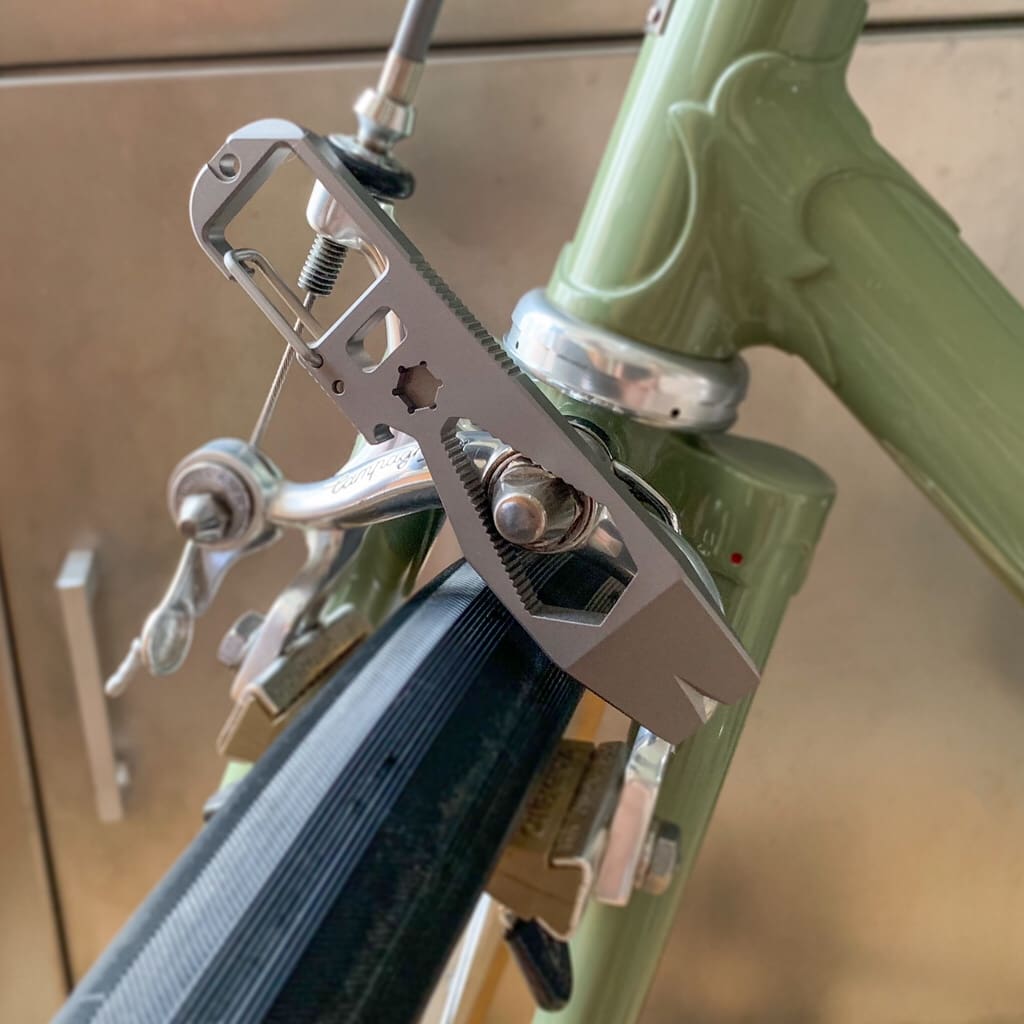 The PB&J Tool from Prometheus Design Werx comes in a fine matte industrial finish.
The Design and R&D Team at PDW states:
"There are just some daily tasks that you won't subject your EDC folder too. As a general knife rule, you pretty much never want to use your knife blade as a pry bar. It's a no-no for any experienced knife user. Not only is a knife blade's heat treat hardness not suited for prying, using it as such is a quick way to a broken tip. Like our Ti Dog Tag Tool, we developed a smart Universal Wrench that works on both metric and SAE hardware. Most other pocket pry bar tools in this genre have only a few pre-determined hex sizes and far less capable. The cat's paw detail on the pry tip works well on carton staples to small nails, carpet tacks. For our users who are EMTs, the oxygen wrench is always a good feature to have as backup. The PB&J Tool also has other useful common-standard features and is rounded out by the unique wire spring gate to easily clip to anything it can fit on, and at the heart is its make in 6AL4V titanium. This is a pocket tool developed with clear focus on purpose driven design, no-nonsense and excellent quality of make."
The new PDW PB&J Tool is available for $79.00 via their website, prometheusdesignwerx.com.