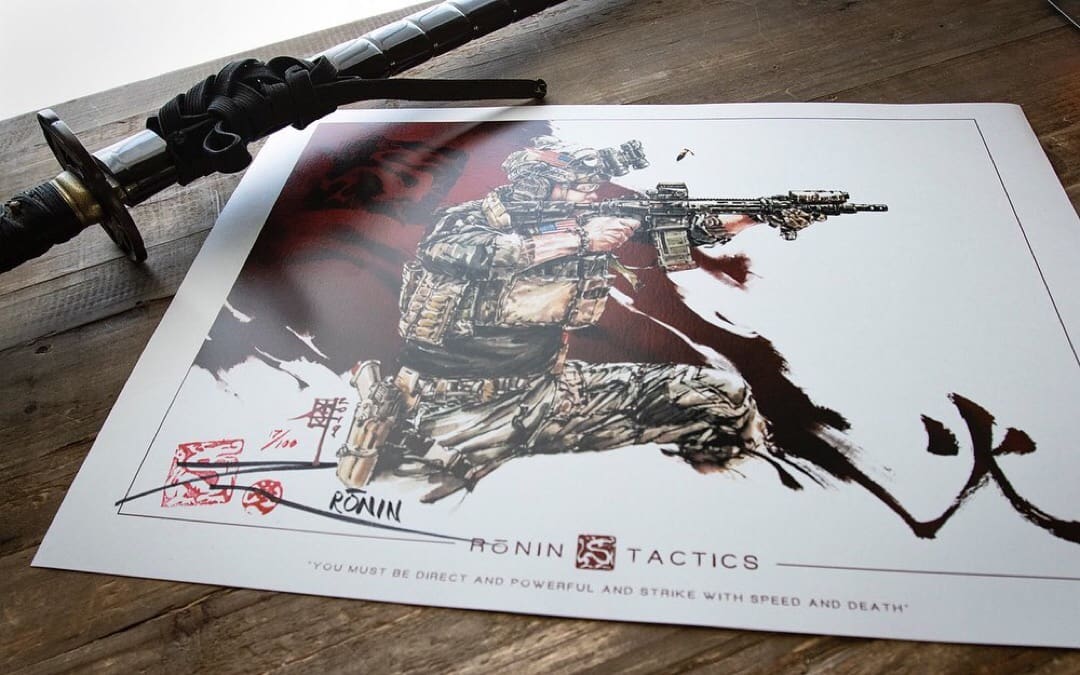 Offered by Ronin Tactics, the Ronin "Fire" print is by artist Marc Lee. Each is signed and the print number will be marked by Tu Lam and the artist.
History-In the teachings of "Fire" from "The Book of Five Rings, 1645" -Miyamoto Musashi explains the art of fighting as fire. As a former Green Beret, I have studied the physical movements of combat and had employed these movements during my time in war. Now as a Ronin, I seek for deeper understanding of the mind. During this process of understanding, I've reached out to the writings of past warriors for deeper understanding in the world and in myself. Now as a Ronin and a teacher to many, I find my connection as a human being with others seeking to improve themselves in life and during this process, I found deeper meaning within myself and my connection with the Heavens. "I belong to the warrior in whom the old ways have joined the new."
Get yours at www.ronintactics.com.