Odessa, Florida – Adams Arms announced today that Jason East has been promoted to the role of President.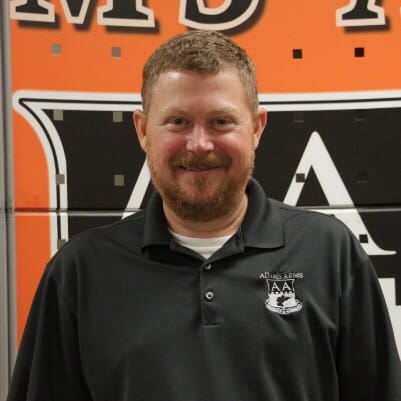 In his new role as President, East will lead all aspects of day to day operations of the company including manufacturing, operations, finance, sales and marketing, engineering and supply chain management.
Paul Miller will remain as the Adams Arms Chairman, focusing on strategy, product roadmap, strategic partnerships and industry relations.
"I am confident in Jason and the entire Adams Arms team" says Paul Miller, Chairman, Adams Arms. "Our products provide great value to our customers, and there are exciting new products being readied for launch in the near-term.."
"I am excited to assume the role of President at Adams Arms," says East who previously served as the company's Chief Financial Officer. "Adams Arms has been a leader in the marketplace with piston technology that provides a cooler, cleaner, and more reliable product for our customers. We have an incredible team of talented employees. I look forward to leading this remarkable group of individuals as we evolve and develop new product offerings to complement the existing P Series lineup."
For more information about Adams Arms, the P-Series lineup, or other inquiries, email [email protected] or visit www.AdamsArms.net.