Crucial Concealment was formed by the founders of BlackPoint Tactical as they strove to provide quality concealment options to a different market segment. While BlackPoint Tactical offers feature rich, highly customized, hand-made holsters; Crucial Concealment offers a different value proposition to consumers.
Crucial products are simplified, streamlined holsters constructed through a new manufacturing process which yields high quality, repeatable products. The cost savings of this new process are passed directly onto the consumers.
Crucial Concealment has an OWB holster and IWB holster currently available with a mag pouch soon to follow.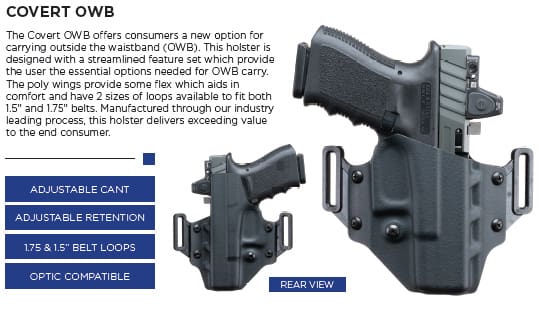 Consumers can purchase these products from their local dealer or from CrucialConcealment.com where all items are in stock and ready to ship within 48 hours. Crucial Concealment also offers stocking dealer programs for retailers. Inquiries and more information regarding these products or programs can be made through the Crucial Concealment website at www.CrucialConcealment.com.