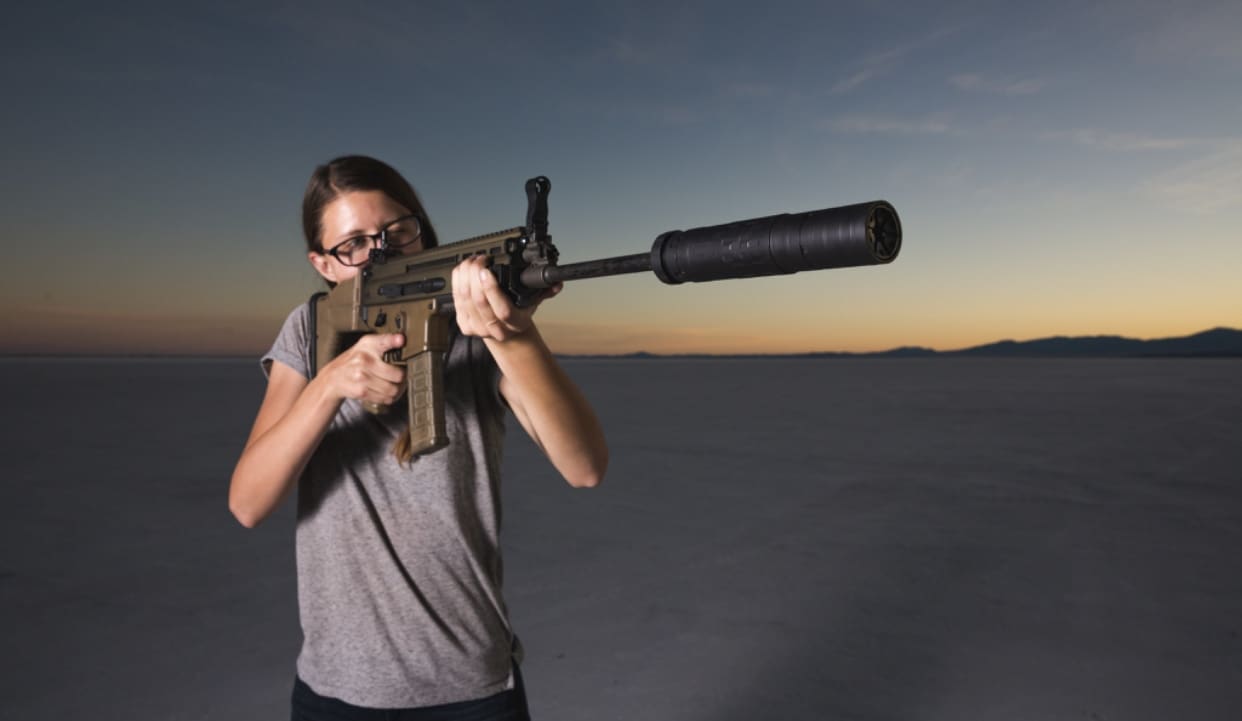 Earlier this year we had an opportunity to check out the new Omega 36M suppressor from SilencerCo. Modular in design, it will serve as an excellent suppressor for those who want to use it with multiple firearms and in multiple configurations.
The Omega 36M is a two-piece modular design with a fully welded rear core and a fully welded front module. The core construction consists of Cobalt 6 and Inconel which provides extreme wear resistance under high heat and heavy fire. The titanium outer tube combined with the lock-ring prevents tube loosening and reduces weight. The 36M has a 1.57" outside diameter and can be configured in 5.1″ – 7.6″ length. The 36M is finished with a black Cerakote for a heightened level of durability.
The Omega 36M is rated down to 10" barrels for 223 Remington/5.56mm NATO, 16" barrels for 308 Winchester/7.62mm NATO, and 20" barrels for 300 Win Mag and 338 Lapua Mag.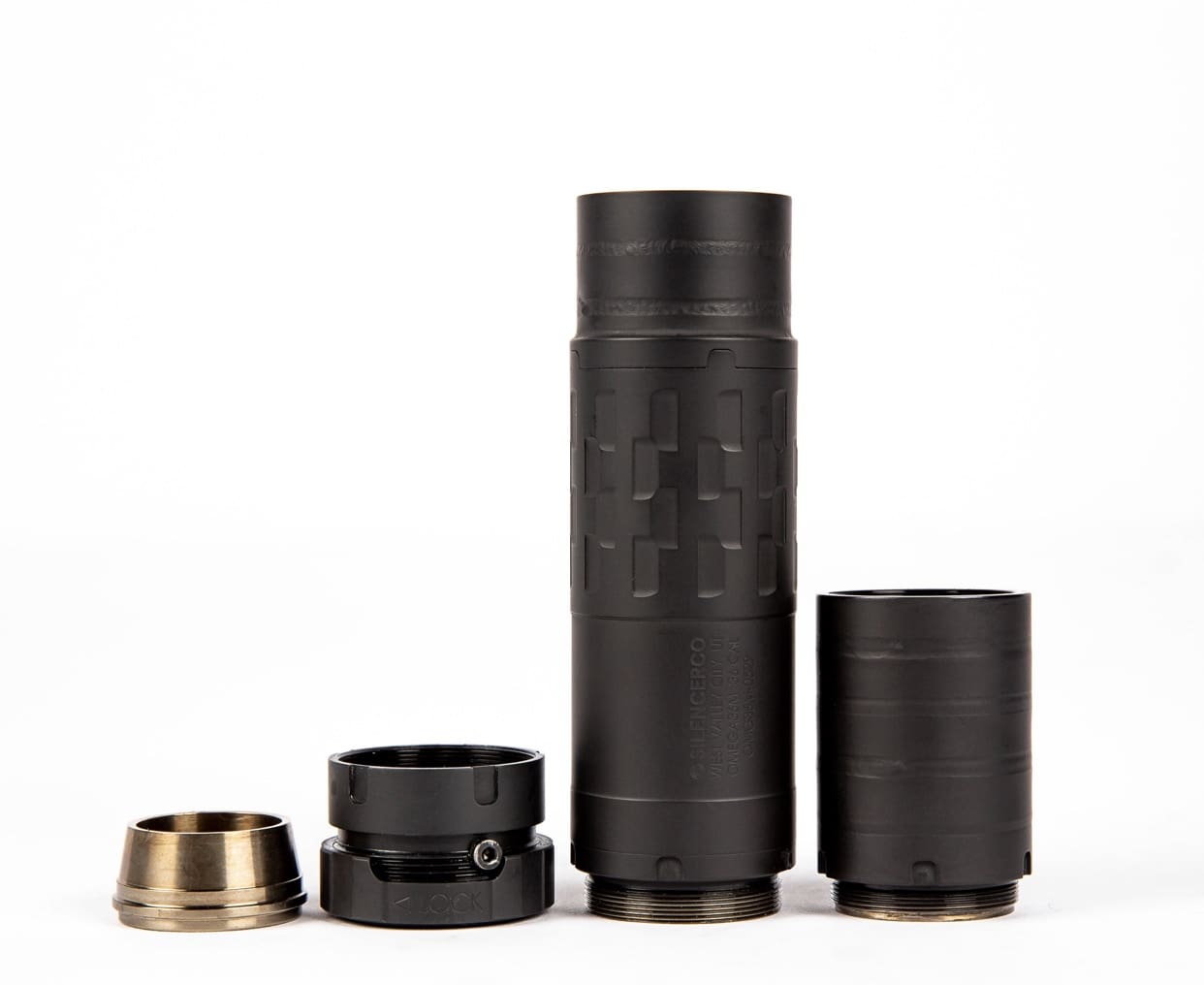 The Omega 36M ships with the Charlie ASR mount. This model is compatible with all SilencerCo Charlie style mounting systems. The updated Charlie front cap allows for tool-less removal and the rear Charlie mounting system provides better mount to suppressor retention.
Here you can see the length and weight of the 36M across its various configurations.
The Omega 36M will be available early December with a $1,187.00 MSRP.