Superesse Straps took the concept of an Altiods tin often used as a container for survival kits and developed a smaller tin for EDC use. The tins feature a slider top and are 1-1/16″ x 2″ x 7/16″ outside dimensions with a capacity of 0.38oz.
Superesse Straps is selling prefilled and empty tins as well as a kydex sheath that fits the small EDC tins.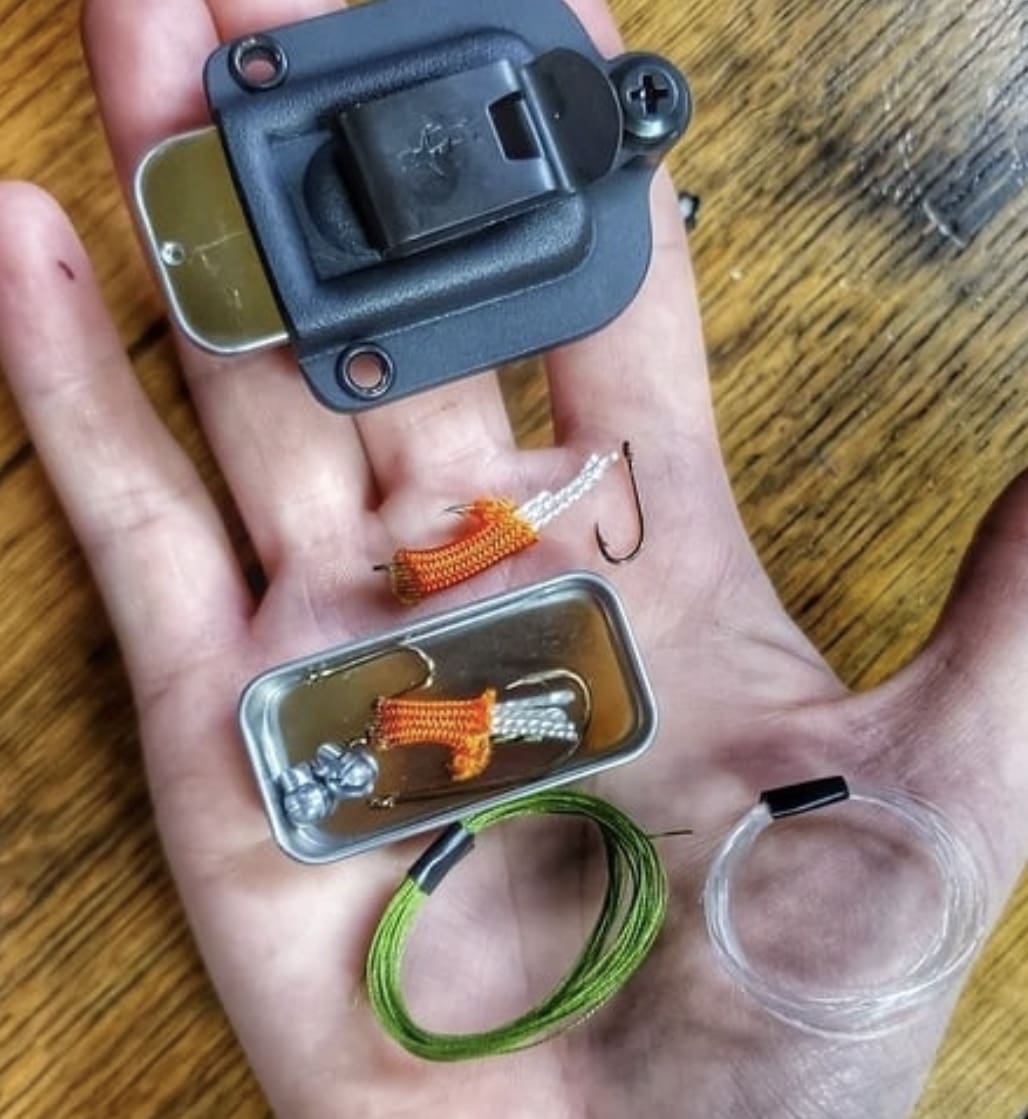 Customize a kit at superessestraps.com.